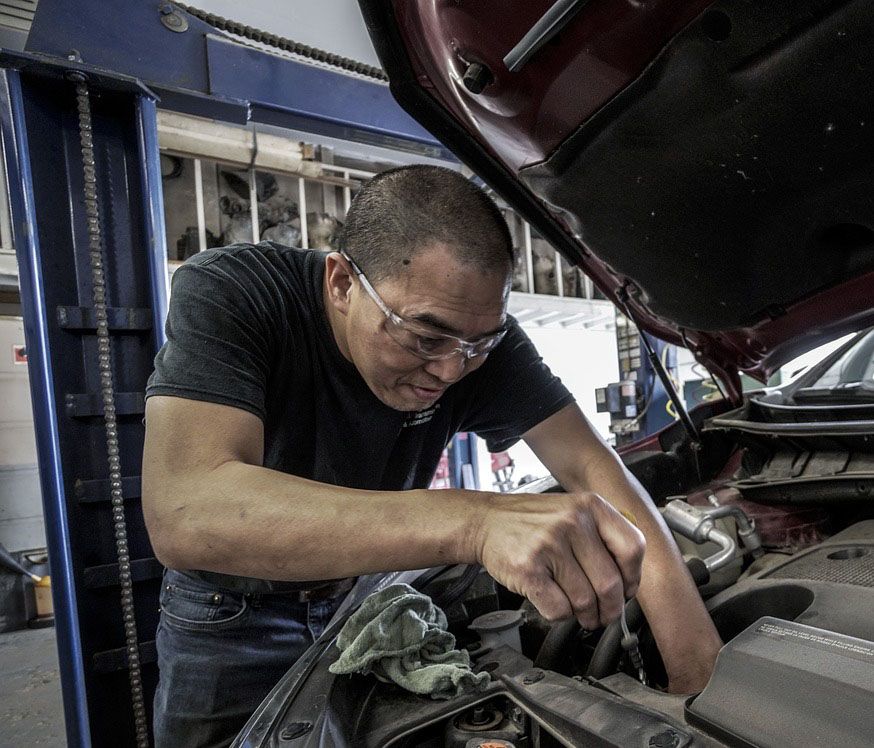 For years Community Action Partnership of Ramsey & Washington Counties has provided low-interest auto loans and comprehensive guidance through the car buying processes by way of our Car Ownership Program. And, in the last decade alone, we have issues more than 500 auto loans to low-income households to helping to get them to and from work, to the grocery store, to job interviews, and the children to school, daycare, the doctor's office, or extracurricular activities.
In the past couple years, Community Action has also added a Car Repair Grant option to reduce the cost burden of transportation by assisting those in need of general automobile maintenance or repairs. This initiative provides a one-time grant of up to $750 per household. 
As there are a limited number of these grants, priority is given to households that rely on their automobile in order to access their job, attend school, and support the basic needs of their families. Once approved, recipients must provide an estimate from their preferred auto service center/mechanic and pay for the estimate. Car Repair grants are paid directly to the vendor who makes the repairs/performs the maintenance.
 TO APPLY for this program, you must: 
Be 18 years of age or older 

Have a valid MN Driver's License 

Proof of Car Insurance

Live in Ramsey or Washington County 

Meet Income Eligibility Guidelines (annual gross salary equal to or less than state income guidelines based on household size of 200% of the federal poverty guidelines)
For more information about Community Action's Car Repair Program, please call us at 651-603-5880 and select option # 5. And, to learn more about the Car Ownership Program, call that same number of visit us online at caprw.org.