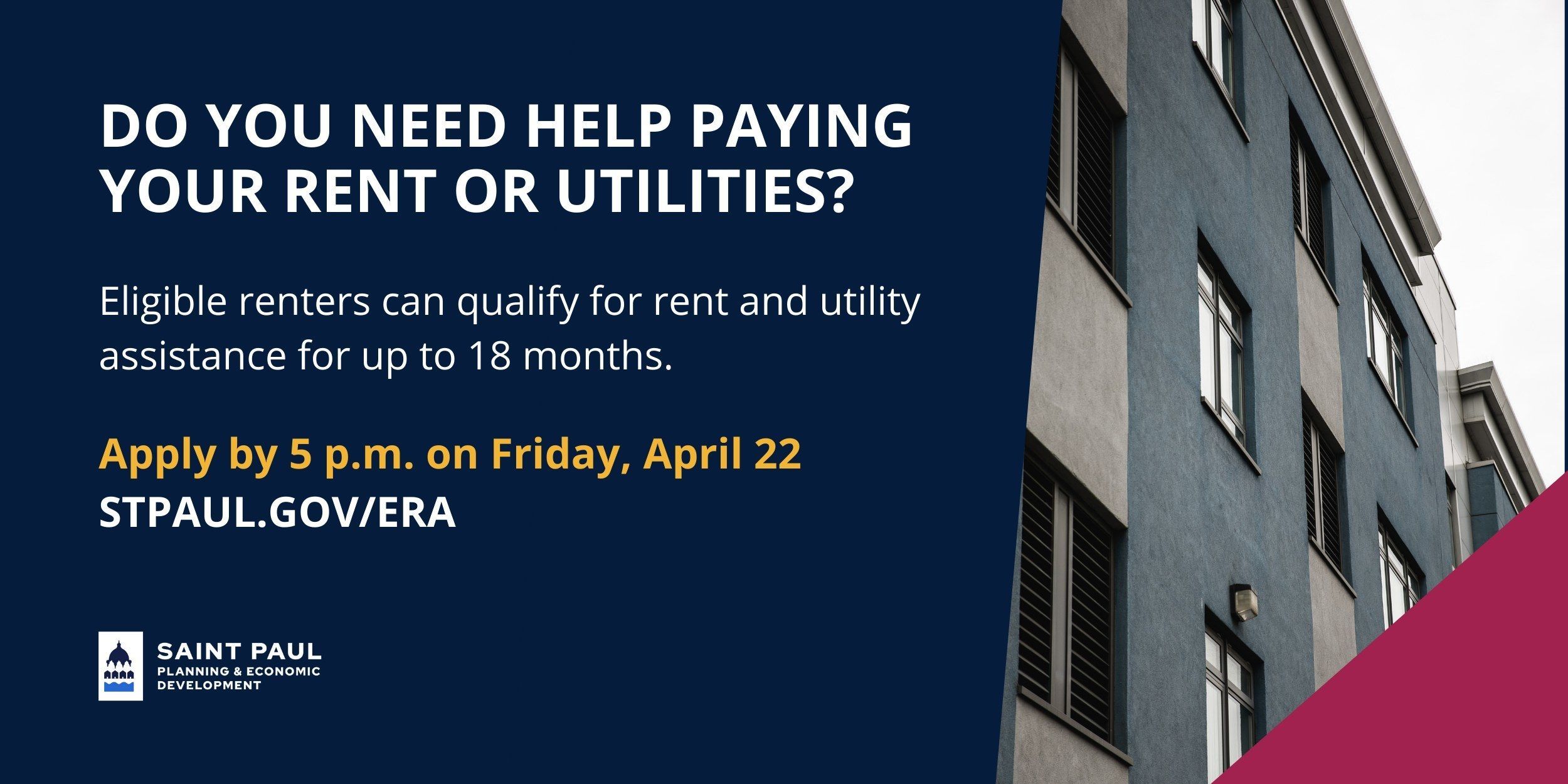 FINAL REMINDER
Tomorrow, April 22, 2022, is the last day that St. Paul residents can apply to the city's Covid-19 Emergency Rental Assistance (CERA) program. To date, processed and approved CERA applications have covered more than 6,000 months of past due rent and utility bills, totaling nearly $6.5 million and helping thousands of people avoid eviction.
Qualifying households in the City of Saint Paul include those living at or below 80% of the area median income (AMI). Applicants can request past due rent and utility assistance dating back to March 13, 2020, the day Covid-19 was declared a global pandemic. Renters must provide documentation of rent and utility costs accrued in addition to information on how the pandemic caused them financial hardship. Employer pay stubs, federal tax returns, and other proof of income may be required.
Applications must be received tomorrow (April 22) by 5:00 p.m. CST. To apply online, please click here. You can also request assistance in completing the online application form by visiting St. Paul's Emergency Rent Assistance webpage. Assistance is available in Hmong, Karen, Oromo, Somali, and Spanish. For any other questions or more information, please call 651-999-5737 or send an email to renthelp@caprw.org.
Don't wait any longer! Renters who have applied for help through the CERA program by tomorrow's deadline cannot be evicted for nonpayment of rent through June 1, 2022.