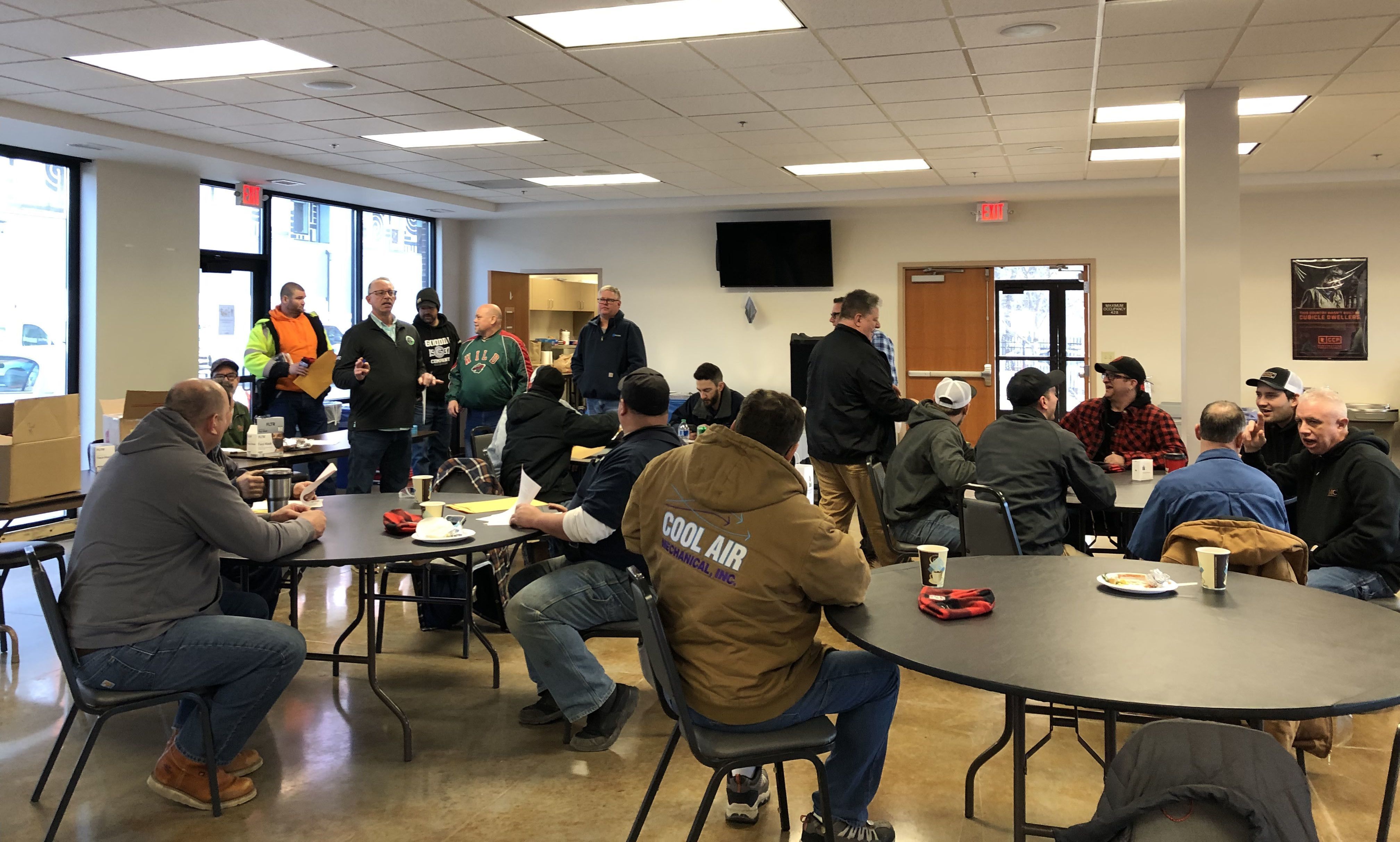 This past Saturday, March 26, 2022, marked the 29th Annual Water's Off volunteer event in the Twin Cities and Rochester, Minnesota. Established in 1994, Water's Off is a partnership between three local plumbers unions (St. Paul Local 34, Minneapolis Local 15, Rochester Local 6), the Minnesota Mechanical Contractors Association, Minnesota Pipe Trades Association, Metro Heating and Cooling, and three Community Action agencies (Community Action Partnership of Ramsey & Washington Counties, CAP – Hennepin, and Three Rivers CAP).
Originally launched as an initiative to raise homeowner awareness around the importance of conserving water, Water's Off soon blossomed into a much bigger event. One Saturday morning each spring, dozens of Minnesota plumbers donate their time and expertise to provide comprehensive inspections and necessary repairs at no-cost to local residents – including low-income, senior, and disabled homeowners – while continuing to increase awareness regarding the "importance of water conservation through proper pluming maintenance and repair."
President of the Minnesota Pipe Trades Association, David Ybarra, explains "Giving back to our communities is one of our core union principles." And, since Water's Off began nearly three decades ago, union plumbers have volunteered more than 14,000 hours of skilled labor to over 4,000 Minnesota households. Coupled with the use of vehicles, fuel, tools and parts provided by the partnering contractor associations, the value of services provided through Water's Off since 1994 now exceeds $2 million.
Still, there is so much more value created by Water's Off. "By providing free plumbing repairs and inspections, this program not only saves homeowners money," notes Marcia Paulson, Energy Program Manager for Community Action Partnership of Ramsey & Washington Counties, "It lifts a weight off of their shoulders and brings our community together."
For more on the history of Water's Off, including the critical need to reduce water consumption in our communities, please visit the Minnesota Pipe Trades Association Water's Off webpage.