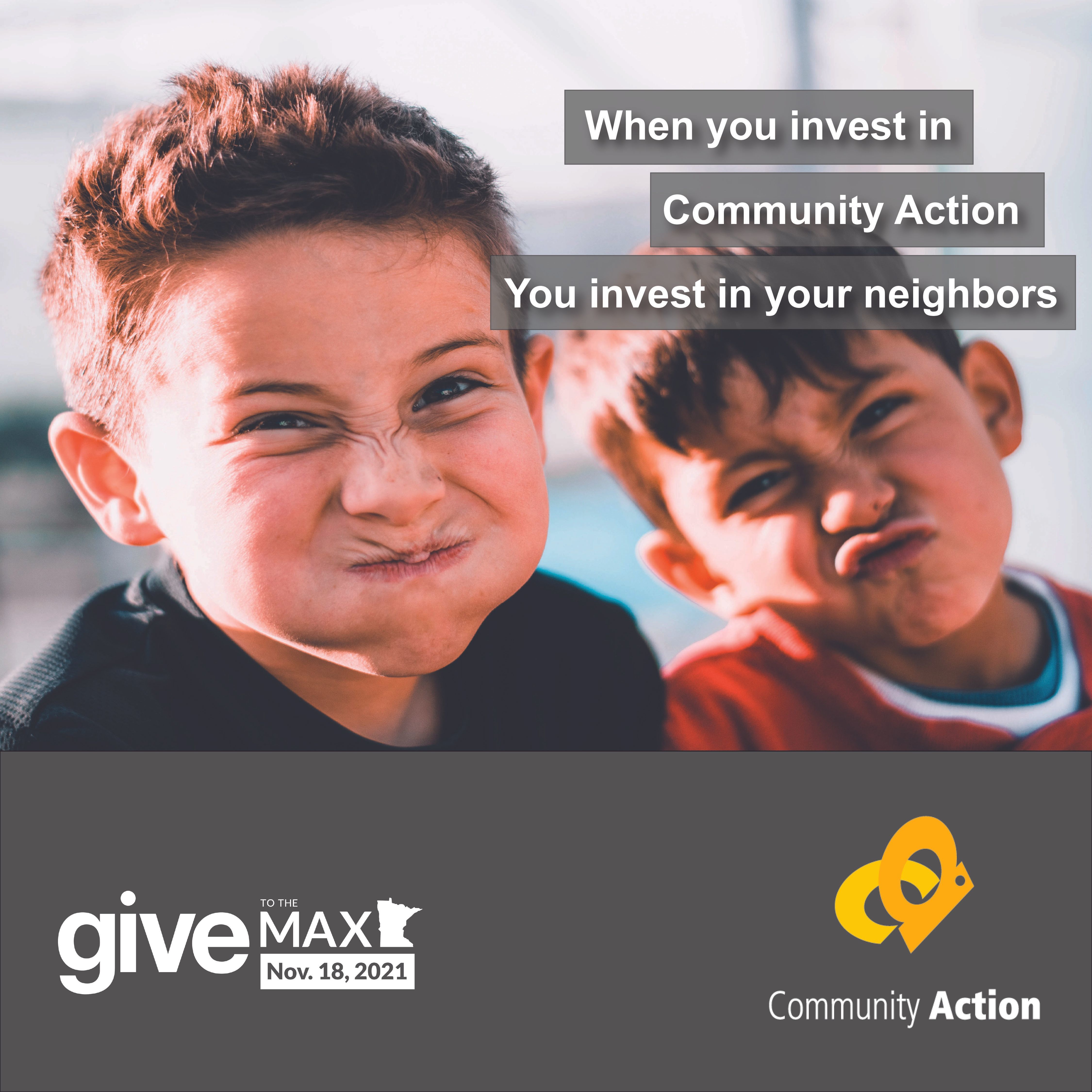 Give to the Max Day, Minnesota's annual giving holiday, is now just over one week away. Established in 2009, Give to the Max Day has raised more than $300 million dollars in support of 13,000 schools and nonprofits across the North Star State. This resolute commitment to our neighbors has consistently placed Minnesota in the top five among all 50 states when it comes to indicators like volunteer service, civic engagement, and charitable giving. And this generosity reaches a long, long way and means so much to so many. 
For example, gifts from individual donors to nonprofit organizations, including large agencies such as Community Action Partnership of Ramsey & Washington Counties, provide us with the leverage and flexibility to respond to pressing and emerging needs in the communities we serve. At Community Action, we rely on critical input from our program participants. And, it is this feedback, coupled with unrestricted funds from individual donors that assists us in the creation of new and innovative programs such as our Core Manufacturing Skills Training and affordable housing initiatives, which help pull people out of poverty and set them on a course toward financial stability.  
Give to the Max Day is November 18, 2021. However, you don't have to wait until next Thursday to support your favorite cause(s). To learn more and donate now, please visit givemn.org. The GiveMN site is designed for donors to easily find and contribute to their favorite nonprofit agency or local school. In addition, GiveMN provides detailed information and direct links to support organizations disparately affected by the pandemic as well as those that are BIPOC-led and/or serving. 
Donors can also browse Minnesota employers that offer matching gifts to help double the impact of their donation, and they can sign up to become a Generosity Ambassador. Generosity Ambassadors build a list of their favorite causes to share with family, friends, and their personal network on their very own customized ambassador page, while tracking the "impact of their advocacy." 
And finally, every gift made during early giving through Give to the Max Day enters the donor into a random drawing to win a $500 Golden Ticket to help further support your favorite organization(s). One Golden Ticket will be awarded each day during early giving, and, on Give to the Max Day, Golden Tickets will be awarded every 15 minutes, all day long through midnight on November 18, 2021. Likewise, $1,000 Golden Tickets will be drawn every hour on the hour during Give to the Max Day, culminating in a final drawing for a Super-Sized Golden Ticket that will award $10,000 to one lucky organization. 
Please consider making a gift and helping to make this the most successful Give to the Max Day yet for Community Action Partnership of Ramsey & Washington Counties and the many other organizations like ours. And remember, when you invest in Minnesota's schools and nonprofits, you invest in the health, wellness, and success of your fellow Minnesotans.