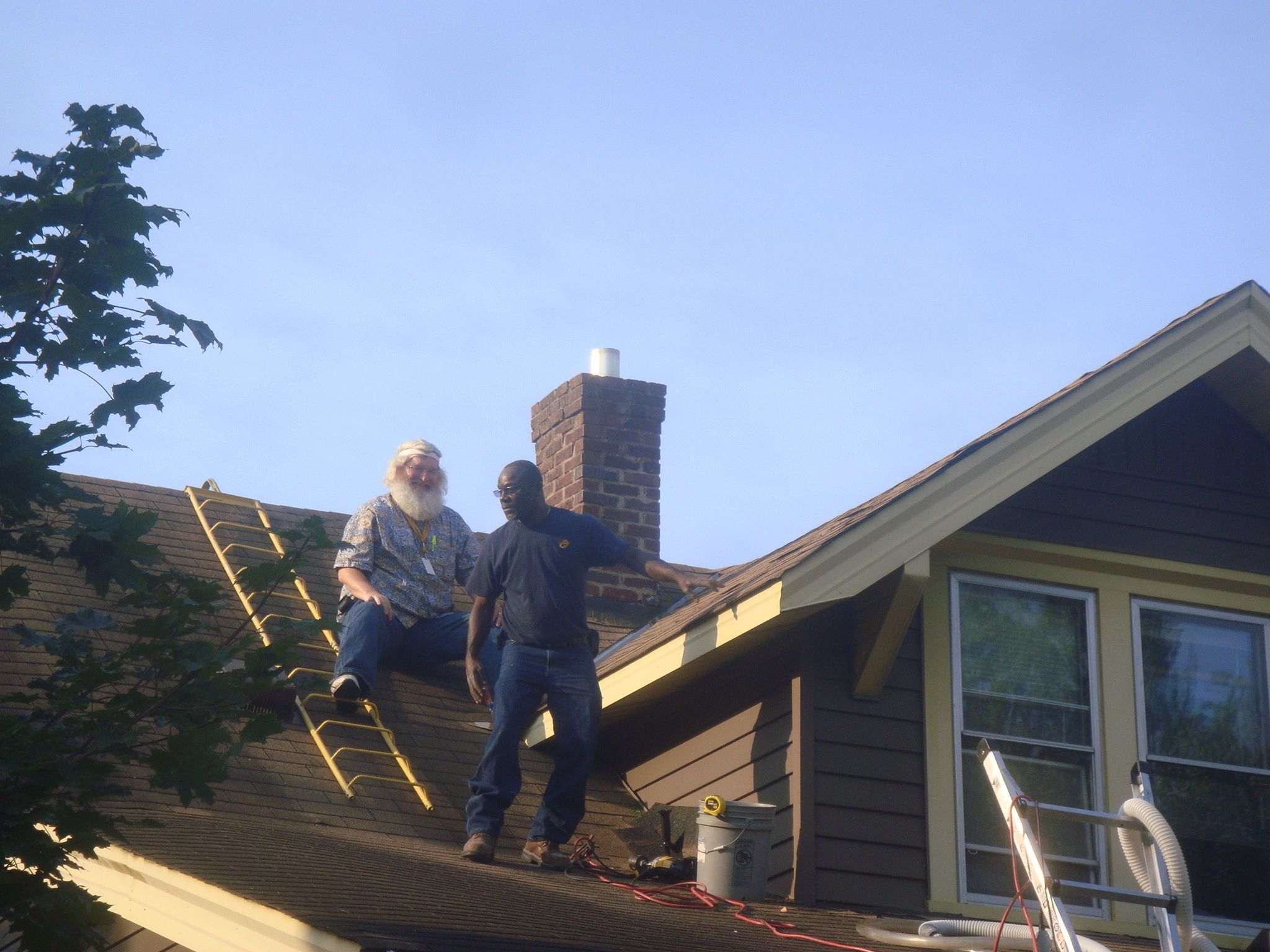 In today's final installment of our four-part series on weatherization, the Working Together blog will focus on how weatherization and energy conservation strategies can significantly enhance household safety and improve the health outcomes of all those living in the home, including children, seniors, and those with disabilities.
When the US Department of Energy launched the Weatherization Assistance Program in 1976, the primary objective was to increase energy efficiency and reduce utility bills for low-income Americans. Nonetheless, the impact that weatherization practices have had on the health and safety these households is substantial. Numerous studies reveal that simple energy efficiency and safety upgrades in weatherized homes yield billions of dollars each year in "health and household-related non-energy benefits" for participating households. According to the Office of Energy Efficiency and Renewable Energy, the weatherization crews from America's Community Action agencies are required to:   
…look for health and safety measures first to ensure the safety of their clients including the elderly, families, and people with disabilities. For example, furnaces and stoves are tested for gas leaks or carbon monoxide in the home and crews install mechanical ventilation to ensure adequate indoor air quality. They also make electrical repairs prior to insulation, convert incandescent lighting to CFLs or LEDs, and install smoke and carbon monoxide alarms. They test for lead poisoning (lead-based paint) which is typically associated with homes predating 1978, taking extreme precautions if lead is found on site to prevent dust from being inhaled by anyone. Moreover, crews have all been trained to look out for scenarios where high moisture could lead to mold. The benefits that come from health and safety are part of a whole house weatherization approach.
Among the improved health outcomes for households benefitting from weatherization services is a 65% decrease in the number of hospital visits for those with asthma and COPD. People with allergies, hypertension and other illnesses generally see significant improvements in their health as well. Research even demonstrates a nearly 50% reduction in the number of days residents (living in weatherized homes) reported poor mental health. Weatherization services also decrease the number of days of work and school missed and the average family saves more than $500 each year in out-of-pocket medical expenses. Plus, the money save on energy bills and medical costs increases the ability of low-income households to cover other basic needs such as food, rent, and prescription medications. 
If you are a resident of Ramsey and Washington counties and believe you may be eligible for weatherization, the first step in connecting to the Energy Conservation Program is to apply to our Energy Assistance Program. Call 651-645-6470, email us at eap@caprw.org, or visit our Energy Assistance webpage. For Minnesota residents in other counties, please visit the Minnesota Department of Commerce online or 651-539-1500. And, for more information on the history and impact of America's Weatherization Assistance Program, visit the U.S. Department of Energy's Office of Energy Efficiency and Renewable Energy at energy.gov.