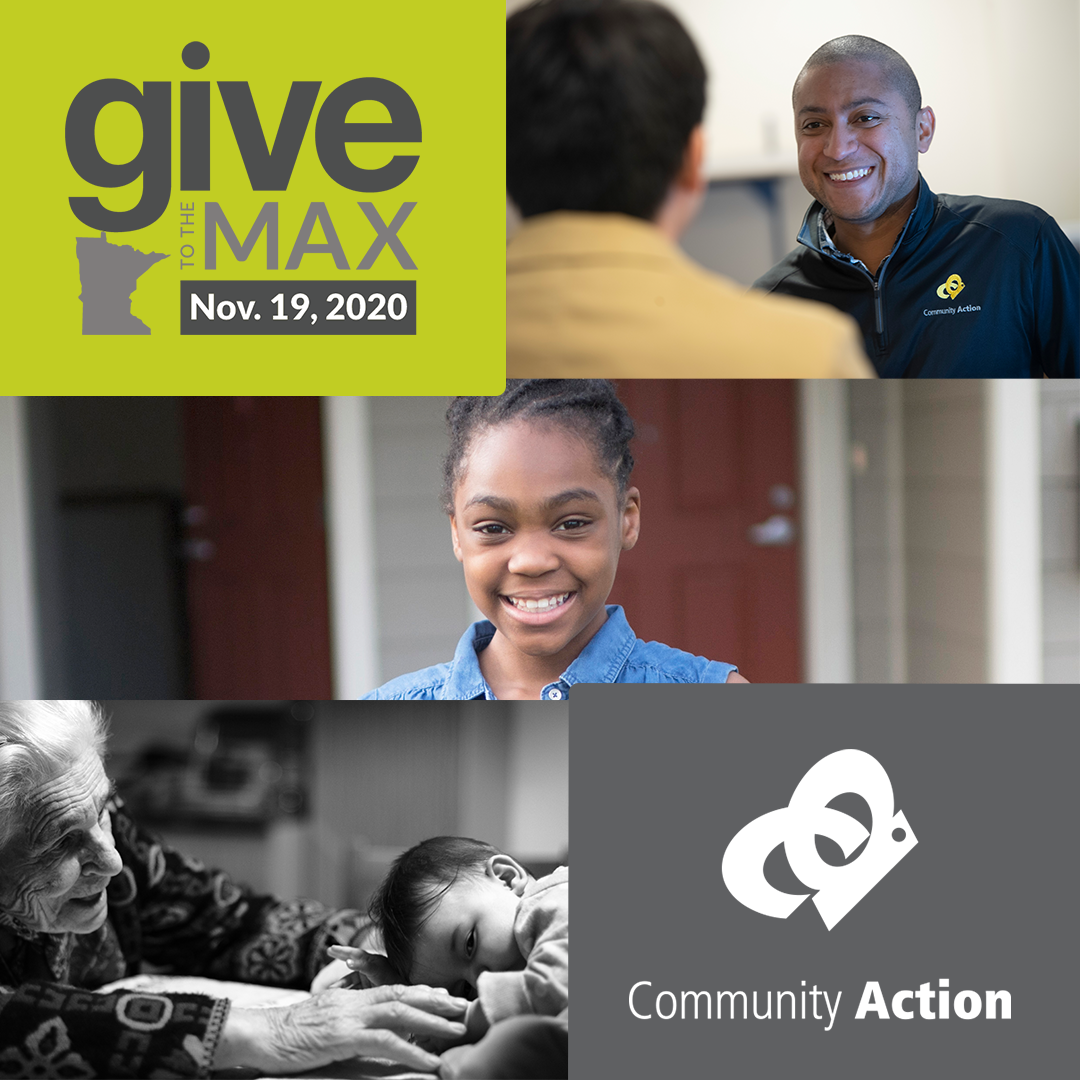 Give to the Max Day is underway and runs through midnight. At this moment, donors have contributed nearly $16 million to more than 4,600 Minnesota organizations, and are on the way to breaking last year's record of $21.6 million.
As great as the needs are for Minnesota's schools and nonprofit agencies, those needs have only been exacerbated by the COVID-19 pandemic, particularly for those that primarily serve BIPOC (Black, Indigenous, People of Color) populations. Like a majority of nonprofits in 2020, Community Action Partnership of Ramsey & Washington Counties, made the difficult decision to close our facilities last March as the Governor declared a State of Emergency for Minnesota.
Nevertheless, we had to continue serving our participants while ensuring the health and safety of those in our communities. Community Action devised a number of new and innovative service strategies to fulfill our mission in the age of social distancing. For example, in the face of the coronavirus, Community Action has been able to provide: 
Energy Assistance Crisis Grants to 6,018 households, helping them avert utility disconnection and remain safe and comfortable in their homes.
Virtual services to 764 Head Start children preparing them for success in Kindergarten and beyond.
More than 40,000 free meals to those same Head Start kids to ensure that their nutritional needs were met even as they were now learning from home.
Support to 14 single women who experienced homelessness, helping them secure and maintain housing through monthly rental subsidies and case management services.
Flexible repayment options to 86 families enrolled in the Car Ownership Program who lost income due to the COVID-19 pandemic. 
$211,175 in crisis funds to help people cover their past due rent, mortgage, utilities, and other emergency needs.
So many schools and nonprofits throughout the state have stepped up to make a difference in the lives of those we are called to serve. Yet, as we approach the holiday season and continue to experience a surge in COVID-19 cases, hundreds of thousands in Minnesota are still in need of your support.
For more information on GiveMN and how you can support your favorite Minnesota organization(s) during 2020's Give to the Max Day (and beyond), please click here.