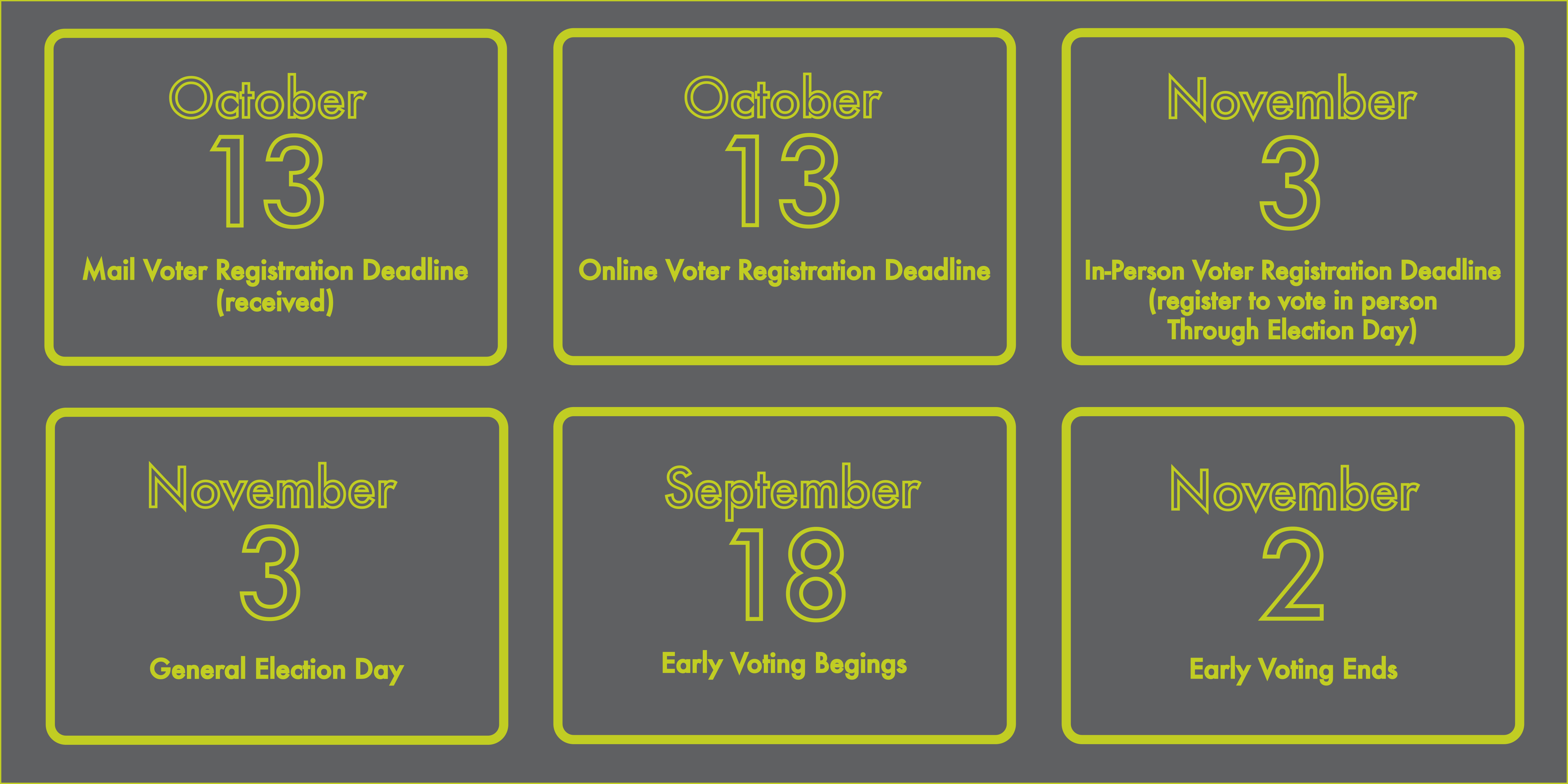 Early Voting in Minnesota Begins Today
For the next forty-six days (September 18 to November 2) registered voters in Minnesota can vote ahead the November 3, 2020 national election in one of several ways. Next week (September 21 to 25), "Working Together" dedicate each daily blog to one of those early voting methods (in person, absentee, by agent, from overseas) as well as how to safely vote in person on Election Day (November 3).
Community Action Partnership of Ramsey & Washington Counties has also created a dedicated webpage titled Take Action: Vote 2020, that features a 2020 General Election calendar, important registration deadlines, guidance on when to submit your mail-in ballot, and other vital information such as:
How to request, complete, submit/deliver, and track your absentee ballot
Instruction on how and where to register to vote (including online, through the mail, and on election day)
How to locate your polling place
Additional voter education resources
Our Take Action: Vote 2020 site also provides dedicated web links to Vote By Mail information for residents of both Ramsey and Washington Counties. In addition, both the Star Tribune and St. Paul Pioneer Press have published Voter Information Guides in today's online and print editions. Community Action will continue to update election and voting coverage through the election season via the Take Action site, our Working Together Blog, and various social media platforms including Facebook, Twitter, and Instagram.
And remember, even though the bulk of media attention will naturally focus on the national election, local elections matter too! Here's how:
Local government manages a lot of different things—and their decisions directly affect your life. Think schools, policing, affordable housing, public transit…
State and local governments lead the way when the federal government isn't. Many critical policies—minimum wage, women's right to vote, environmental protections, marriage equality—all began at local levels.
Your vote will make a difference. Typically, 1 in 5 voters participate in off-year local elections, which means YOUR vote has a big impact.
TAKE ACTION. VOTE!