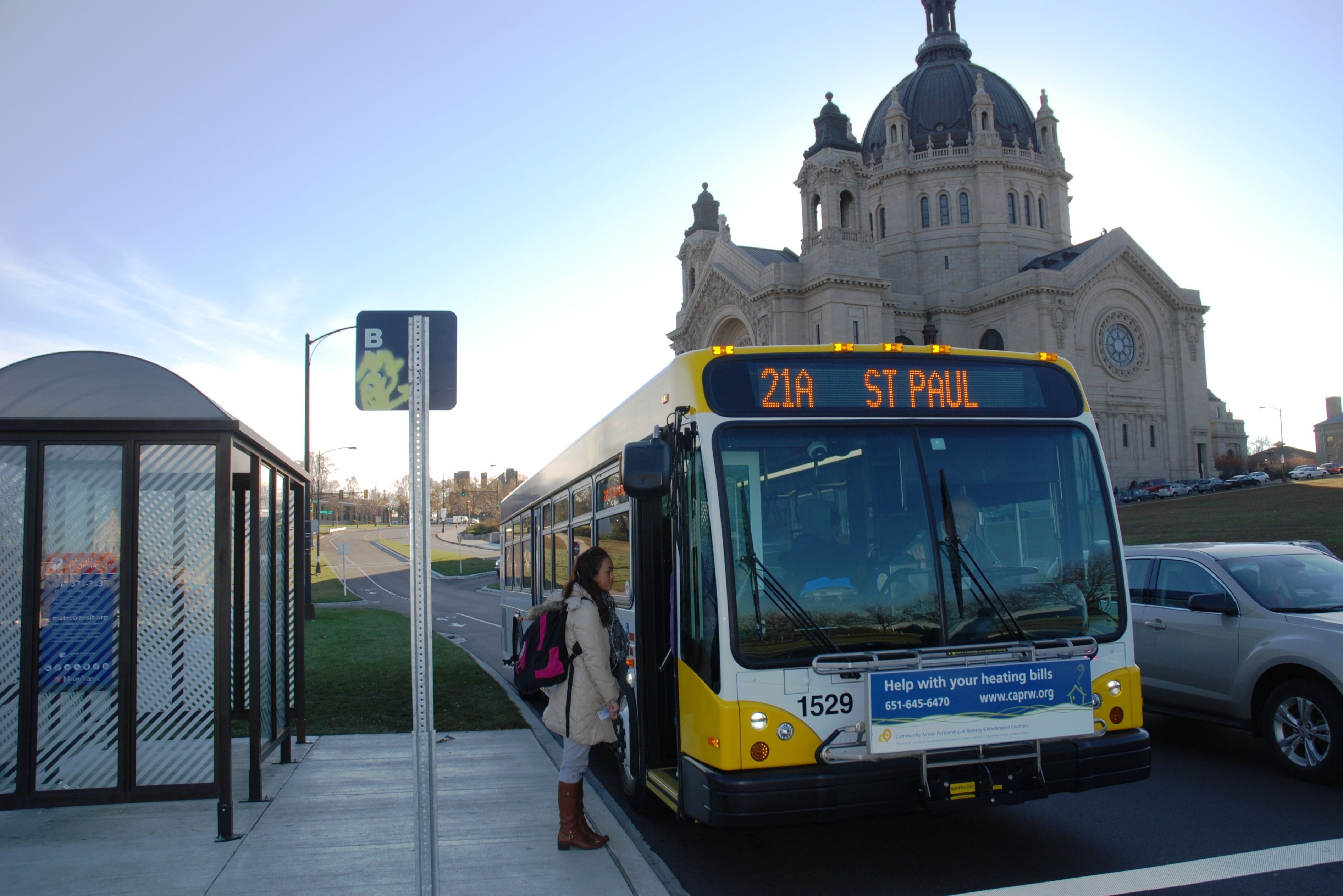 We try to follow all of the issues that affect people living with low-incomes in the East Metro in this blog, and this week we saw some progress on a couple specific issues we've been covering.
Earlier this winter, we covered some of the transportation projects that are ready to break ground in the East Metro in the coming years—projects that not only address transportation insecurity, but which could potentially increase the speed and efficiency of various forms of public transportation. Hopefully these projects will also save people who can't afford cars time and money.
This week, the University of Minnesota's Center for Transportation Studies announced that it had been awarded $6 million from the Federal Transit Administration to design and lead a new Mobility, Access, and Transportation Insecurity program. When one in four Americans is unable to regularly access transportation, addressing transportation insecurity is a hugely impactful issue.
As Nuria Fernandez of the Federal Transit Administrations says, "Without reliable and resilient transportation, more people will end up in poverty, and fewer will be able to improve their lives. This grant will improve access to jobs, food and healthcare—the ingredients to a better quality of life."
Last week also saw the Minnesota House pass a bill that would make meals free to all Minnesota students, an issue we covered late last year. As the Pioneer Press reports, this $200 million dollar a year program will provide free breakfast and lunch for Minnesota students. While some lawmakers raised concerns about the cost and providing free meals even to students who could afford to pay, others argued that 25% of students facing food insecurity do not qualify for free meals under the previous guidelines.
Minnesota is the fourth state to permanently providing universal school meals—after providing them for two years during the Covid-19 pandemic—but other states are considering similar proposals, including Colorado with vote in this issue next year.