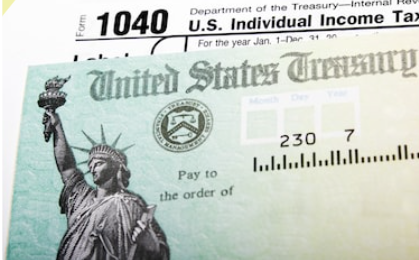 Millions of people are now receiving their Economic Impact Payments from the federal government. For most Americans, no further action is required. Your payment will either be deposited into your bank account or sent to you by US mail as a paper check. 
Still, there is a great deal of misinformation that is being spread online via social media and word of mouth. For all of the accurate details, please visit the IRS Economic Impact Payment Information Center. 
This webpage will provide answers to numerous questions regarding eligibility, how to calculate your payment, and other vital information. There are three categories of people that will receive their payments automatically: those who filed a tax return in 2018, those who filed a tax return in 2019, and anyone currently receiving Social Security (SSA), Supplemental Security Income (SSI), or railroad retirement benefits.
For those who do not fall into one of these three categories, the webpage also provides instructions on how to provide additional information to the IRS in order to receive your payment. To check the status of your Economic Impact Payment or provide the direct deposit information, you can visit the IRS Get My Payment webpage. 
And finally, you can also visit Community Action Partnership of Ramsey & Washington Counties where we are hosting a dedicated webpage to the Economic Impact Payments, which provides additional resources and links to ensure that everyone who is eligible receive their payment as soon as possible.