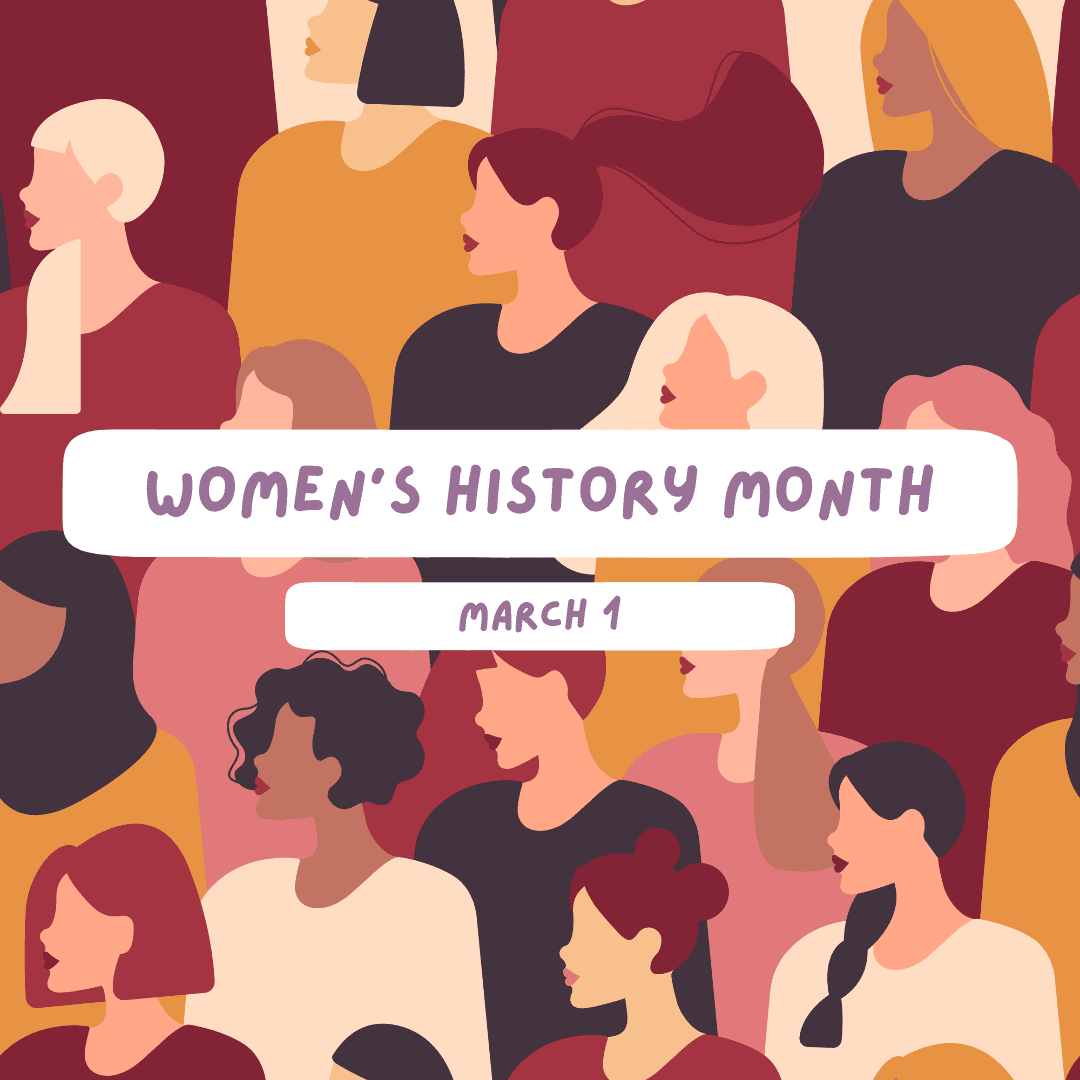 Women's History Month (Wednesday, March 1 to Friday, March 31) is underway in the East Metro. What began as Women's History Week is now an annual declared month that celebrates the many contributions of women internationally and throughout history. It is celebrated in the month of March to correspond with International Women's Day, which is recognized on March 8 annually.
Here in the East Metro—and throughout the Twin Cities—there are many and varied ways to celebrate Women's history month, from panel discussions to comedy shows showcasing a diverse array of topics. Some examples of these events are Women's Hisory Month Community Day, Women of Color in Leadership Panel Discussion, Pay Gap Comedy Series, Women's Business Collective, A Panel Discussion with Women in Executive Nonprofit Leadership, and so many more. You can find a full list of events on Eventbrite.
There are also many virtual ways to celebrate, including Twin Cities PBS (TPT) who has curated a whole catalogue of programing in their new Women's History Collection. These programs feature a wide array of women's stories, including women who have shaped history and change-makers who have bucked traditions.
Womenshistory.gov also features a wide range of virtual panel discussions, art events, and other online events. Additionally, it is a wonderful resource for anyone interested in learning more about Women's History Month and, more generally, many of the great women throughout history.
We hope you will find an event—be it online or in-person—that speaks to you. And we hope that you will join us in celebrating Women's History Month this year!