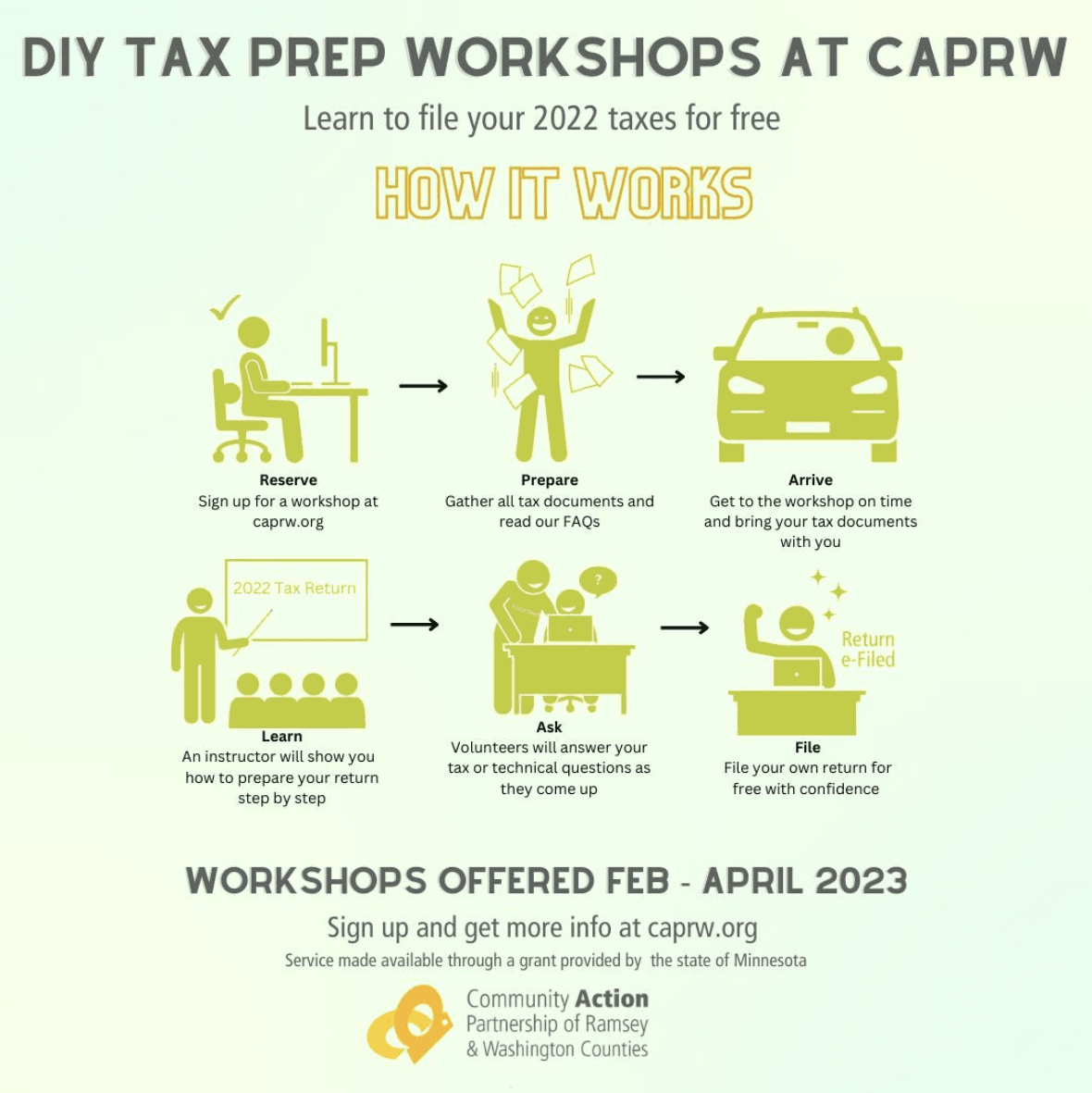 Tax season is upon us! But this year, Community Action is taking a whole different approach to the tax services we offer the community. Guided by a vision of the future where our community members are empowered to file their own taxes with confidence and without spending a lot of money, Community Action will host regular, in-person DIY Tax Prep Workshops from February through April 2023.
These workshops will be run classroom-style, where an IRS-certified instructor will be on hand to guide participants through an online tax prep tool. Participants will provide the information, and we will provide the computers. Volunteers will also be on hand to answer any question and guide folks through the process.
By the end or the DIY Tax Prep Workshop, we hope that participants will have the skills and confidence to file their own tax returns for free confidently—not only this season, but for many tax seasons to come.
These DIY Tax Prep Workshops are designed to work best for folks who:
Made $73,000 or less in 2022
Have access to email
Feel comfortable following verbal instructions
Want to learn more about tax filing
We won't be filing taxes for folks this year, so it's important to reiterate that these workshops are designed to empower folks to file their own taxes for free. It's also important to recognize that these tax workshops might not be the best fit for folks with complex tax situations, such as self-employed folks, filing for educational tax credits, or issues that might be too complex for our volunteers like rental income, bankruptcy, or clergy income.
For more information, to sign up, and to check eligibility status please visit our dedicated DIY Tax Prep Workshop webpage. Community Action values empowering folks to take control of their own finances, so we hope to see everyone at our tax workshops this season!