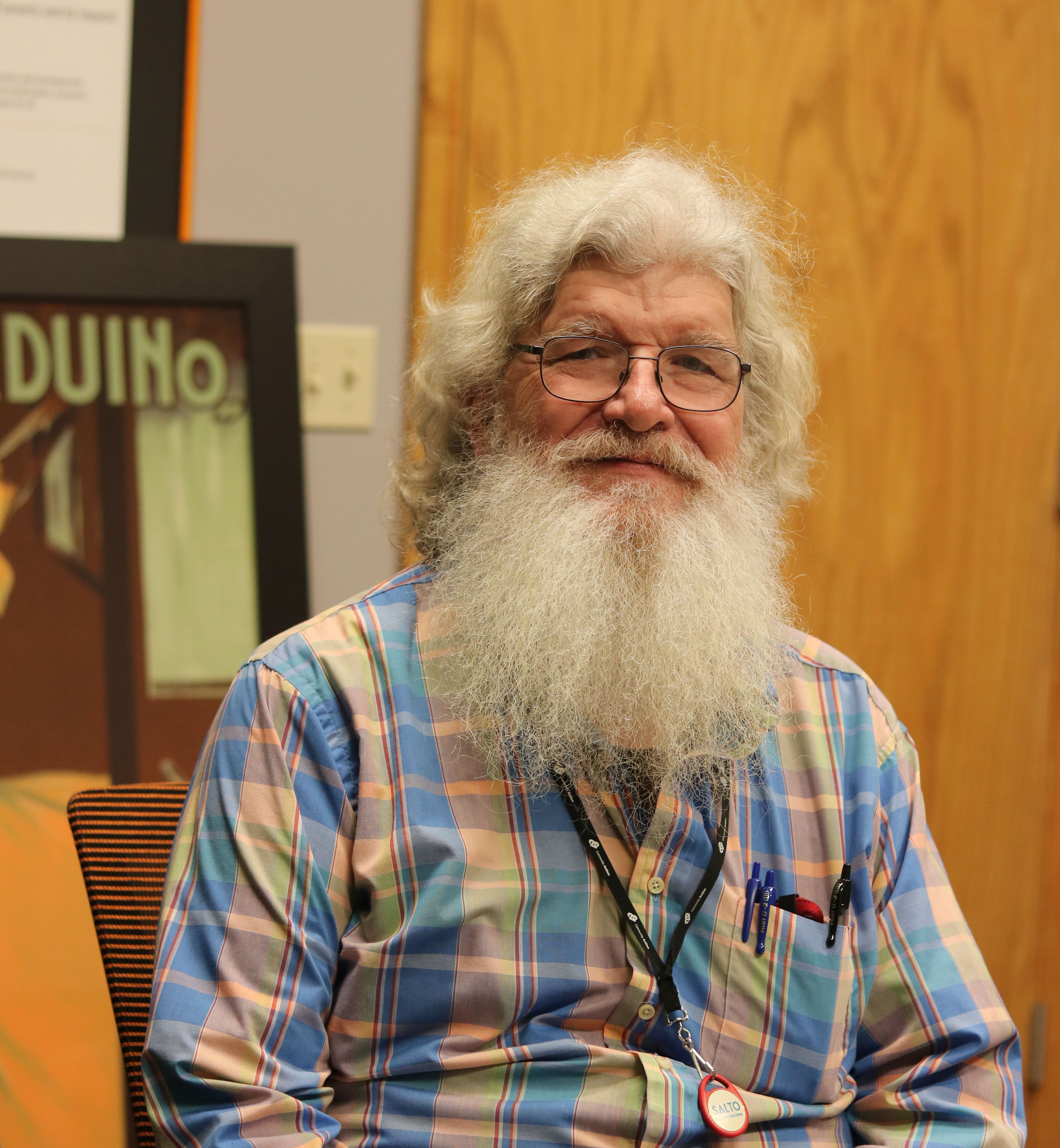 Community Action is happy to announce the first recipient of our Staff Spotlight program in 2023, Rodney Brown! Brown brings his years of expertise to help make our Energy Conservation department a source for improving the lives of children, adults, and whole families in our community.
Ryan Ries, who nominated Brown, says he "has been going well and above the call of duty to help my department get on its feet." Ries adds, "Rodney came out of retirement to rebuild our department and has been putting in more hours than anyone else. He has been training the auditing staff, the carpenters, and has worked with our scheduling department to try and maximize the number of clients that we can serve. He has been the VIP for our department and he deserves to be treated as such."
We had a chance to catch up with Brown and learn more about the work he does and why he's been such a valuable asset to help advance Community Action's mission and values.
Tell us a little about the work that you do with Energy Conservation.
I train and supervise carpenter crews to ensure all of the many state and federal rules and regulations are followed. I ensure all paperwork is filled out accurately regarding work that was completed by the crews. I spend time with the client to ensure they understand what work was completed and answer any questions they may have.
I inspect mechanical and weatherization work with regard to what the auditor requested to be done to the family home. This requires working with the crews, mechanical contractors, and co-workers to complete the jobs.
Why do you think the work that Energy Conservation does is important for the community?
I believe in this program enough to return after retirement, I drive an hour and a half each way to work and work 50-60 hours a week.
We not only insulate the house but ensure the heating system is working properly. This not only helps the current low-income family but future residents as well. The savings these families get by lowering their energy consumption can help them afford food and medical costs that they may not have been able to afford before. It can help seniors to stay in their homes rather than go homeless or in a senior residence.
Do you have a favorite memory from your work at Community Action?
My favorite memories come from the mentoring I received when I first started in the business 35 years ago. The most memorable people were Bob Hockinson, Lorraine Larson, and Ned Hoffman. I remember these people with such admiration that I hope that those I mentor today will feel the same as I do years from now.
I also want to thank my current co-workers (family) for helping to mentor me. These co-workers are a very special group. As I said when I was interviewed, I have my family at home, family at work and the family of clients that we work for. When it comes to retire again, this family of co-workers will be very hard to leave.