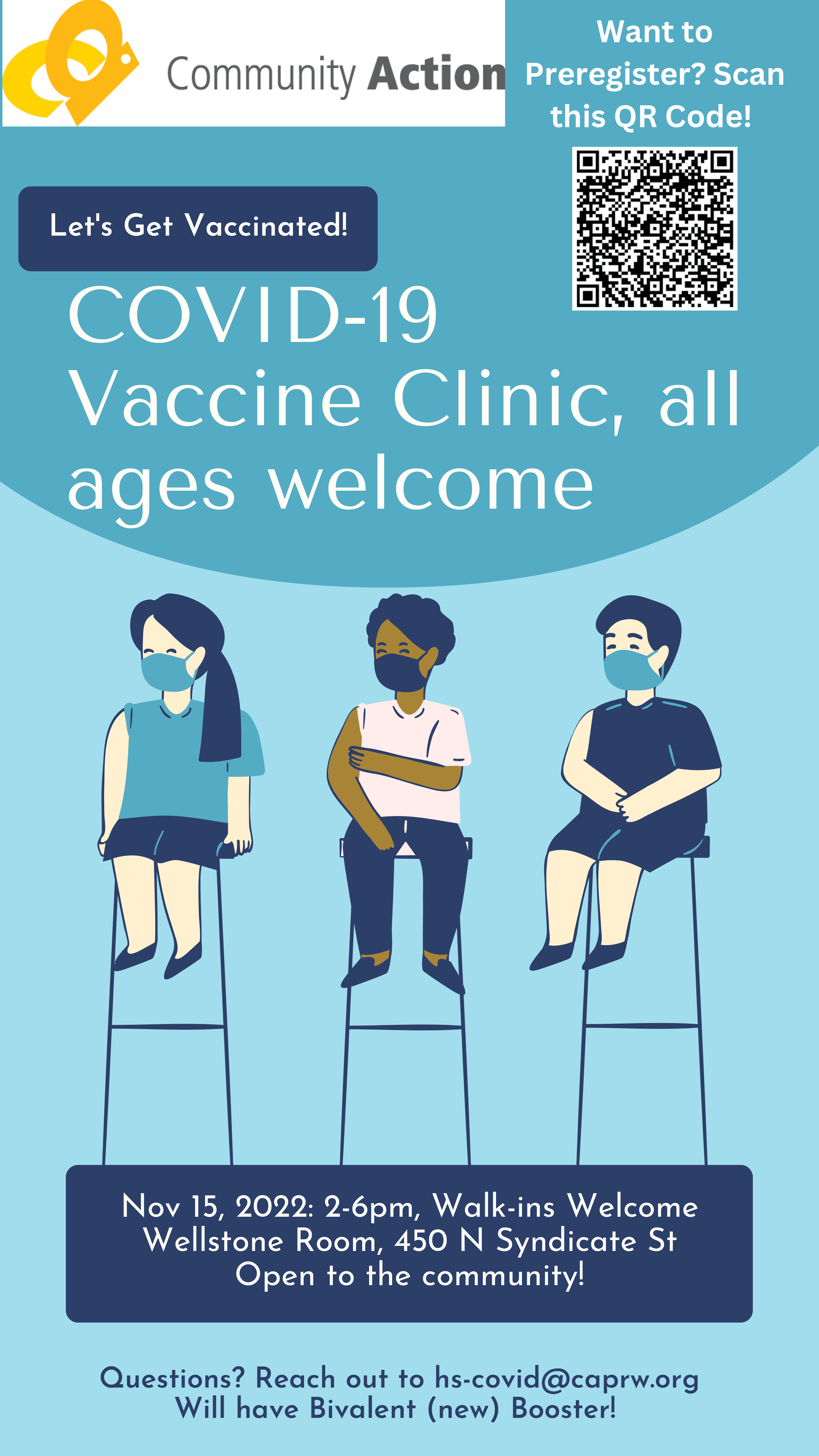 Community Action is partnering with Keystone Interpreting Solution and the Deaf Community Support Center to host a free Covid-19 Vaccine Clinic on Tuesday, November 15. The clinic will take place at the Community Action Resource Center at 450 Syndicate Street North in Saint Paul in the Wellstone room from 2:00 to 6:00 PM.
Covid-19 vaccines for all ages (6 months and older) will be available, including the bivalent booster shoot. These vaccines will be offered at no cost. Not only are these vaccines free to those who register for the event, but our partner will provide $50 gift cards for those get the vaccine.
Please register by scanning the QR code on the accompanying image, or by following this link.
We hope you will join us tomorrow!