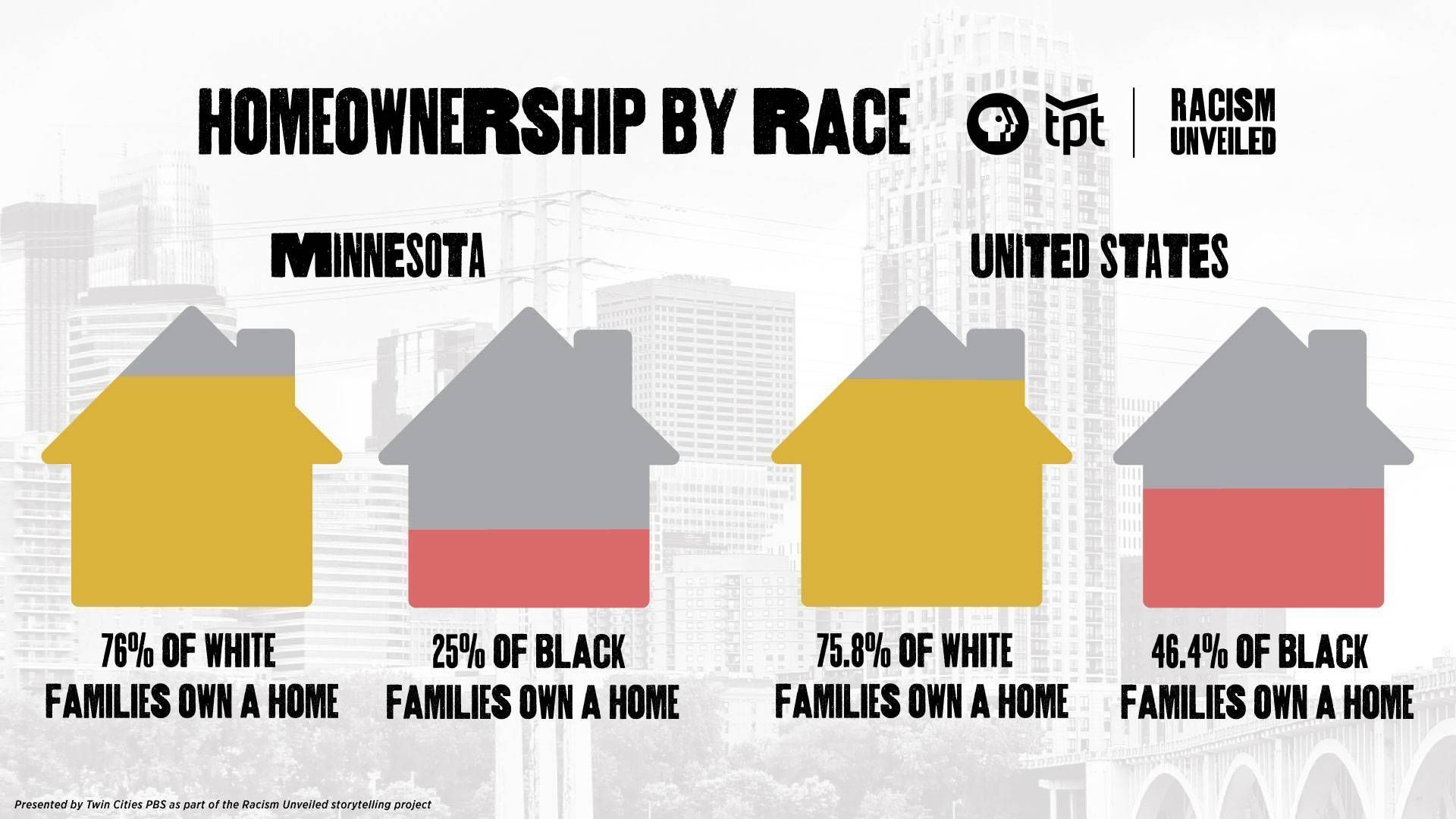 June is National Homeownership Month, a time to recognize the value that owning a home brings to families, communities, and neighborhoods across America. Homeownership is often the most significant asset that a family can have as well as a way to establish financial stability and generational wealth. Nevertheless, this is also a time to highlight the fact that Minnesota, with its long and sorted history of restrictive housing covenants, continues to have the largest Black/white homeownership gap in the nation.
Among the findings in the Urban League Twin Cities' recent State of Black America 2021 report, is the fact that 76% of white households in Minnesota own their home as compared to only 25% of Minnesota's African American households. Likewise, a 2021 report from the Washington, DC–based Urban Institute (UI) reveals that the problem is getting progressively worse. Over the first two-decades of the twenty-first century, homeownership rates among African American households in Ramsey and Hennepin counties fell by more than 10 percentage points.
Yonah Freemark, senior research associate with UI's Metropolitan Housing and Policy Center, explains that "Unless there are policies intended to get people of color and low– to moderate
income families into homeownership, investors will continue to buy up property." Not only does this decrease homeownership opportunities for many households, but further reduces affordable housing options altogether, often pricing families out of the very neighborhoods that they've called home for generations.
There are efforts to reverse these trends, including a recent $13.5 million gift to the Habitat for Humanity Twin Cities to "advance racial equity in homeownership." Local groups such as the Twin Cities chapter of the National Association of Real Estate Brokers (NAREB) and Build Wealth MN also continue to work to make the dream of owning a home a reality for African American families. In April, Minnesota's first Black-owned bank, First Independence, opened its doors with a number of goals including a plan to "shrink housing disparities" in the North Star State. And, finally, there's the Minnesota Homeownership Center, headquartered in St. Paul that aims to guide families through the homebuying process, particularly those facing the greatest obstacles to homeownership: lower income households and communities of color."