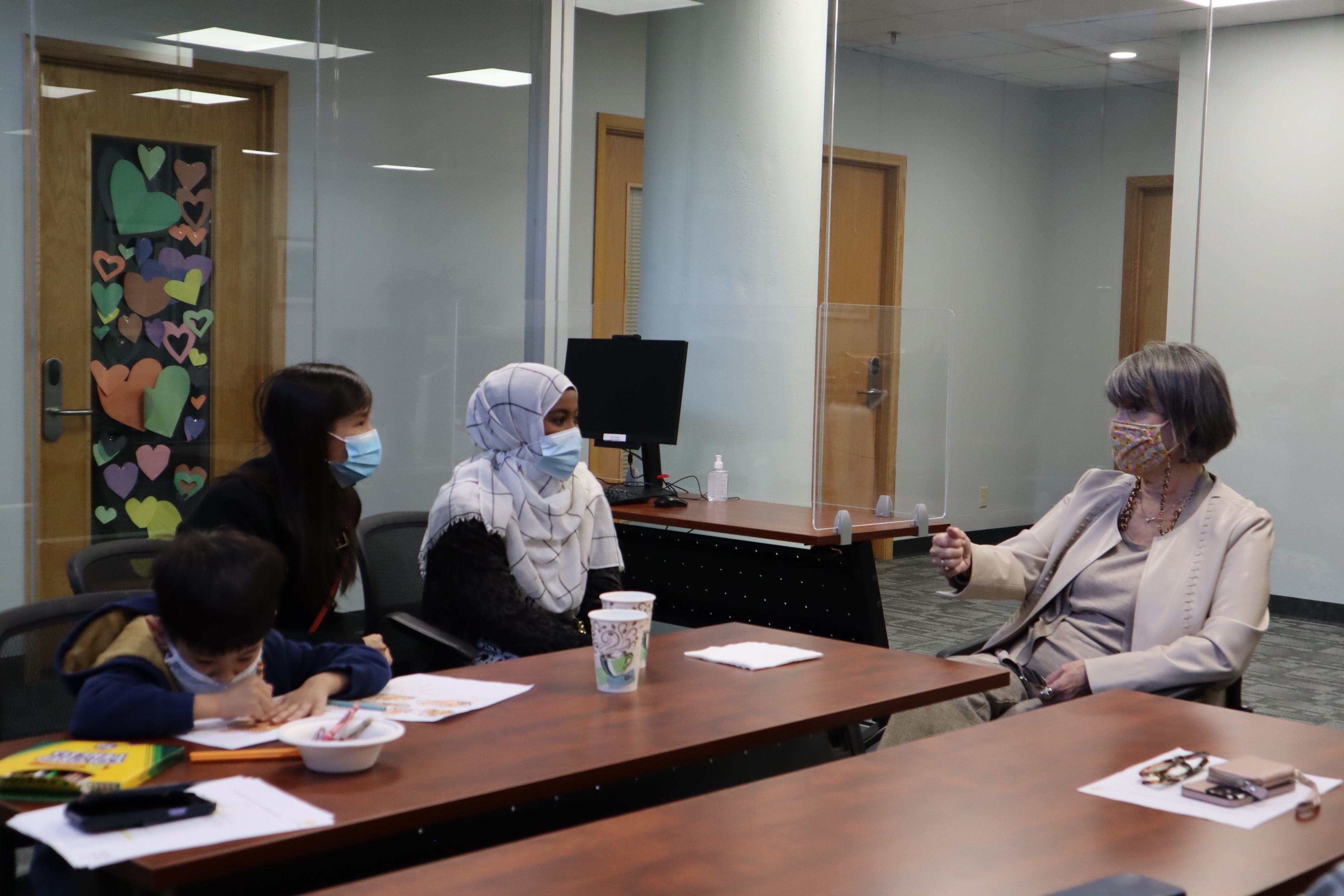 This past Friday, May 6, 2022, Community Action Partnership of Ramsey & Washington hosted Congresswoman Betty McCollum at our St. Paul headquarters, where she met with staff and program participants. Among those that Rep. McCollumn visited with were a Head Start child and his mother, the latter sharing that she had never imagined herself in a classroom before volunteering with Community Action Head Start, adding that she is now learning English by working with the kids.
The visit also included a stop by Financial Opportunities Programs, enabling the Congresswoman to meet with recent graduates of our Child Development Associate® (CDA) Preschool Credential Training pilot program, and, a tour of our Energy Conservation facility. This was followed by a trip to the home of one of our Energy Conservation participants, where Community Action's recent weatherization services included brand new insulation and the repair of the home's furnace.
At Community Action, we focus on the whole family and work tirelessly to ensure pathways to success that many households would not otherwise have access to. For more information on our agency and the programs and supports we provide – including Head Start and Early Head Start, Energy Assistance and Energy Conservation, Food Support, Employment Services, Affordable Housing and Homelessness Prevention, Car Ownership, and other initiatives and services designed to help participants chart a course toward financial stability – please visit us online at https://caprw.org/services/.