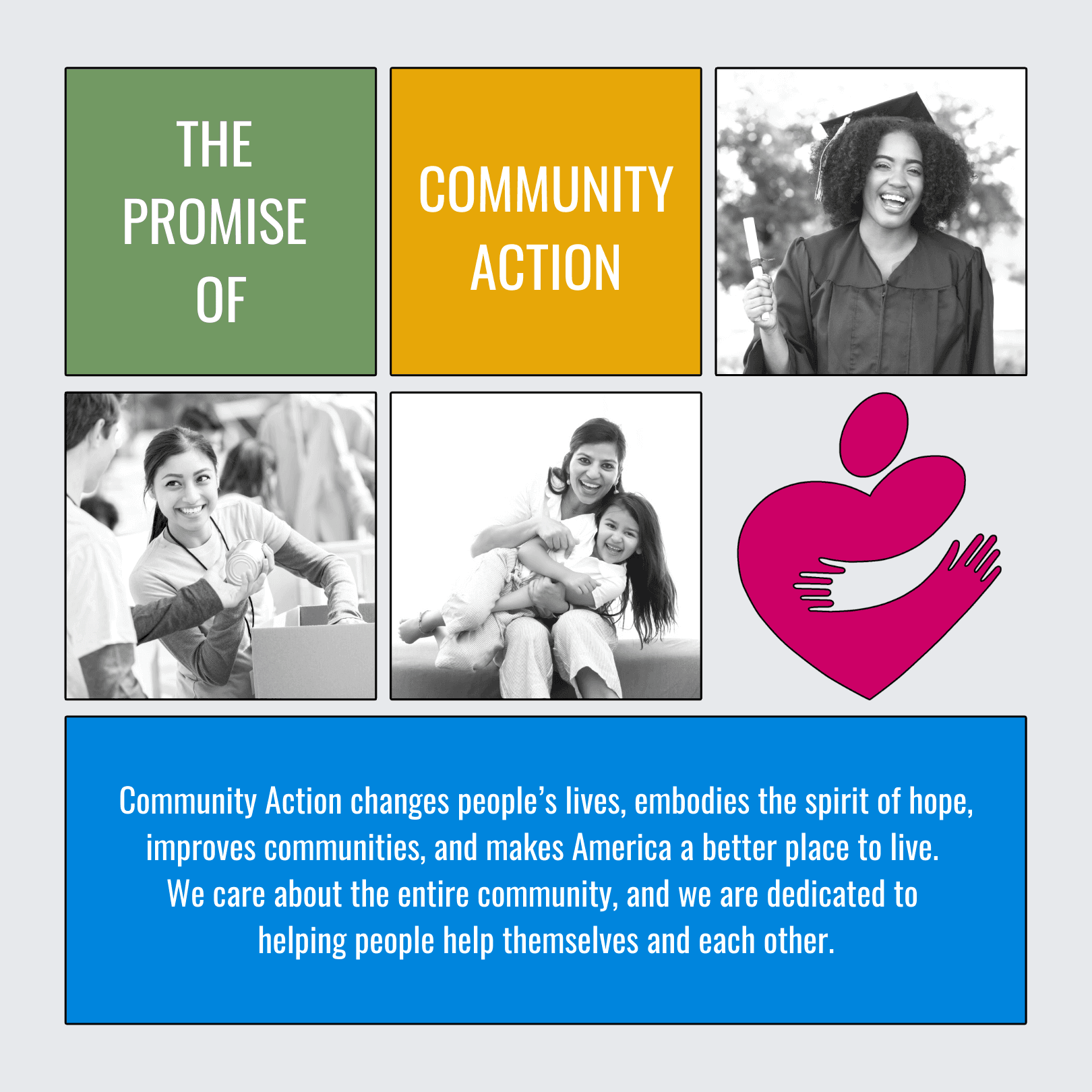 May is National Community Action Month, an opportunity to share our stories, celebrate our successes, and raise awareness of the work Community Action agencies perform across the country. Founded as part of the Economic Opportunity Act of 1964, and rooted in the Civil Rights Movement, America's Community Action Program was designed to "provide services, assistance, and other activities of sufficient scope and size to give promise of progress toward elimination of poverty."
Today, there are more than 1,000 Community Action agencies reaching 99% of all counties in the United States, plus the District of Columbia, Puerto Rico, and the U.S. Virgin Islands. And each year, Community Action provides direct services to more than 15 million people through programs that include Head Start and Early Head Start, Energy Assistance, Weatherization, employment services, affordable housing assistance, food support, and myriad of other services, and initiatives that help low-income households improve their quality of life and chart a course financial empowerment.
Community Action Partnership of Ramsey & Washington Counties is one of 24 local agencies and 11 tribal nations that make up Minnesota's Community Action Partnership (MinnCAP) network, serving all 87 counties in the North Star State. And, over the past two years, our network has nimbly responded to the challenges faced by our communities during these unprecedented times. In proclaiming May 2022 as Community Action Month in Minnesota, Governor Tim Walz writes in part:
Community Action Agencies have worked nonstop throughout the pandemic to meet the most pressing needs in their communities, including providing rental, mortgage and utility assistance, expanding food delivery programs, working to prevent social isolation, especially for older adults, and supporting people to stay connected through affordable broadband and technology.
For more details regarding the impact our agency during the month of May and beyond, please follow our social media platforms (Facebook, Twitter) and the Working Together blog. You can also visit MinnCAP and National Community Action Partnership for more information on our state and national networks.