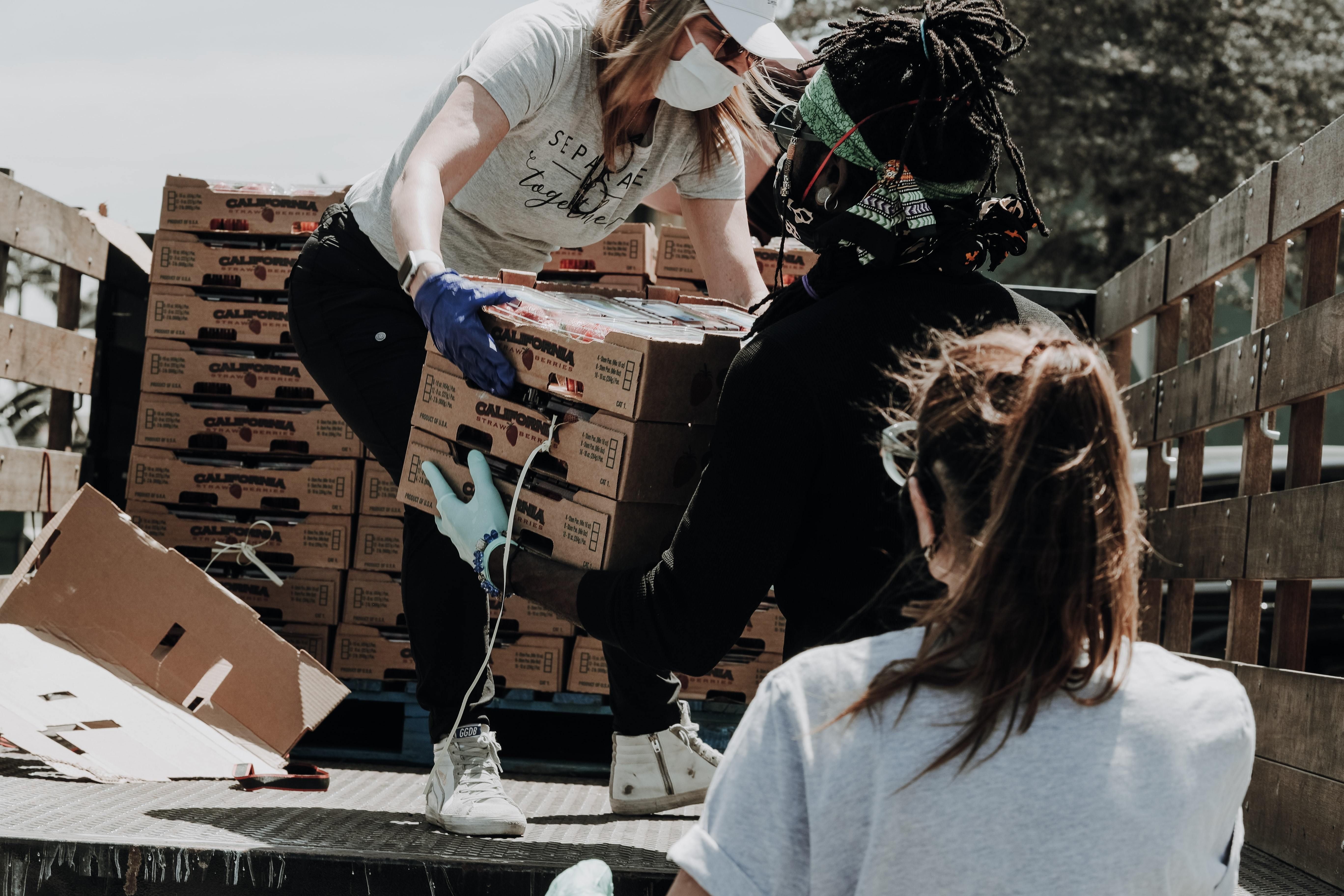 What do you think of when you think "volunteering"? Perhaps you think of a one-time project: Raking a yard, painting a house, or reading to children. Volunteering can take many forms. It might fill a one-time request or an ongoing need. Individuals, groups, and even corporations can volunteer their time and energy.
National Volunteer Week (April 17-23) celebrates the spirit of volunteerism and volunteers around the world. Volunteers play a vital role at Community Action. Individuals, teams from corporations, and groups have all supported our work in unique ways to help families and individuals affected by poverty.
Here are the different ways volunteerism is impacting Community Action this year:
VITA Tax Volunteers provided free tax preparation services to 25 low-income households, resulting in a total of $78,832 returned to families with an average return of $3,153 per household.
Although Head Start centers have not yet opened their doors back up to classroom volunteers, parents and community members have contributed 124 hours to Policy Council, Head Start's governing body that approves policies, grant applications and budgets, and informs decisions about the future of our Head Start program. Parents and Policy Council members have participated in over 50 Head Start candidate interviews, helping us to keep the parent perspective in mind when hiring staff. Additionally, community health professionals from the Health Service Advisory Committee have met twice this year to advise Head Start on health and safety best practices.
Slalom, a business and technology consultation firm, is working with Community Action via Partners for Good, a program that allows Slalom employees to donate their time for charitable work. Slalom is providing pro bono work to assess our needs as we upgrade our intranet, an integral communications tool that links staff across the agency to better equip us to impact the community.
In our last fiscal year, Community Action's Board of Directors donated over 456 hours. They continue to provide us direction and insight and account for the largest number of in-kind hours contributed to our organization.
Although COVID-19 changed how our volunteer program looks, we have been able to provide some limited in-person and virtual volunteer opportunities throughout the pandemic. Since most in-person volunteer opportunities have largely been on pause during the pandemic, we have taken this time to rethink and redesign our program. While we do not currently have openings for volunteers, all future opportunities will be listed on our website's volunteer page once our program is redesigned. We are so thankful for the time our volunteers give to support our organization's mission.