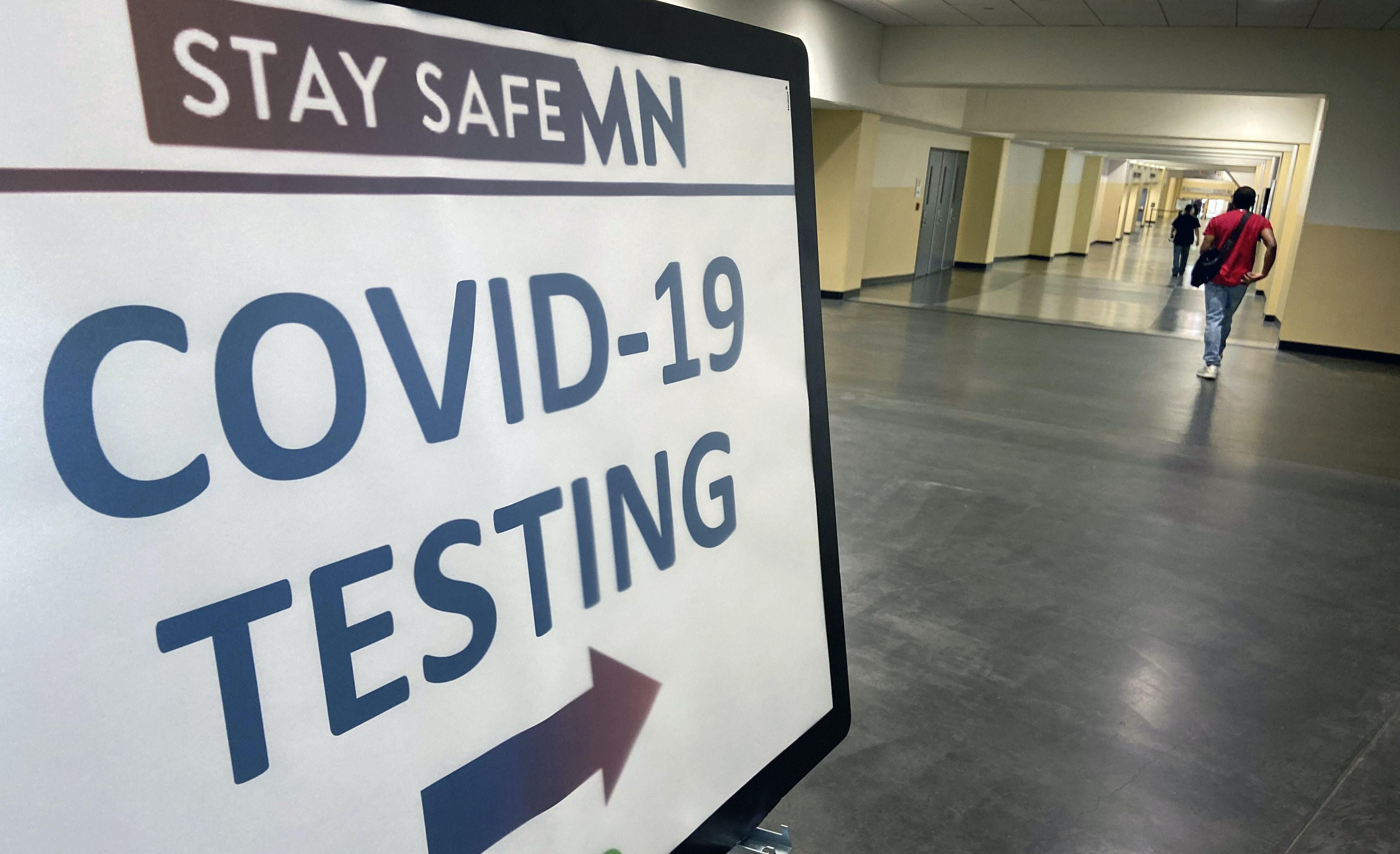 A new COVID-19 testing site opens today in St. Paul at the Minnesota Department of Transportation (MnDOT) building, 395 John Ireland Boulevard. This temporary testing site is open every day (including weekends) from 7:00 am to 4:00 pm, through Monday, February 14, 2022. A small number of walk-ins will be welcome each day, however, it is recommended that you schedule an appointment in advance by visiting https://mn.gov/covid19/get-tested/.
All tests administered at this site will be nasal swab PCR tests and are offered at no cost to participants. No insurance is required and results will be provided within 48 to 72 hours. Regarding the new site, which expects to process as many as 1,000 tests per day, Governor Tim Walz states:
"Testing is one of our key tools against the highly contagious Omicron variant. All Minnesotans   deserve access to free, easy, and convenient testing to ensure our communities stay safe, our children can stay in school or child care, and our essential workers can continue to provide critical services. This new site will make more tests available as we confront the current surge in cases."
Before taking a test, participants are required to complete a pre-registration form and establish an online account with the testing provider. Test results will be sent via email from an email address ending in "ineedacovid19test.com." Results can then be viewed by logging into the personal account that has already been created. Those without access to email will be able to call 1-800-635-8611 to get their result within 48 to 72 hours.
Free parking is available nearby at Ramp F of the MnDOT building, 424 Rice Street. For more information or to find other testing locations throughout the metro area and greater Minnesota, please visit the Minnesota COVID-19 Response dedicated testing webpage at https://mn.gov/covid19/get-tested/testing-locations/. Assistance is available in Hmong, Somali, and Spanish.