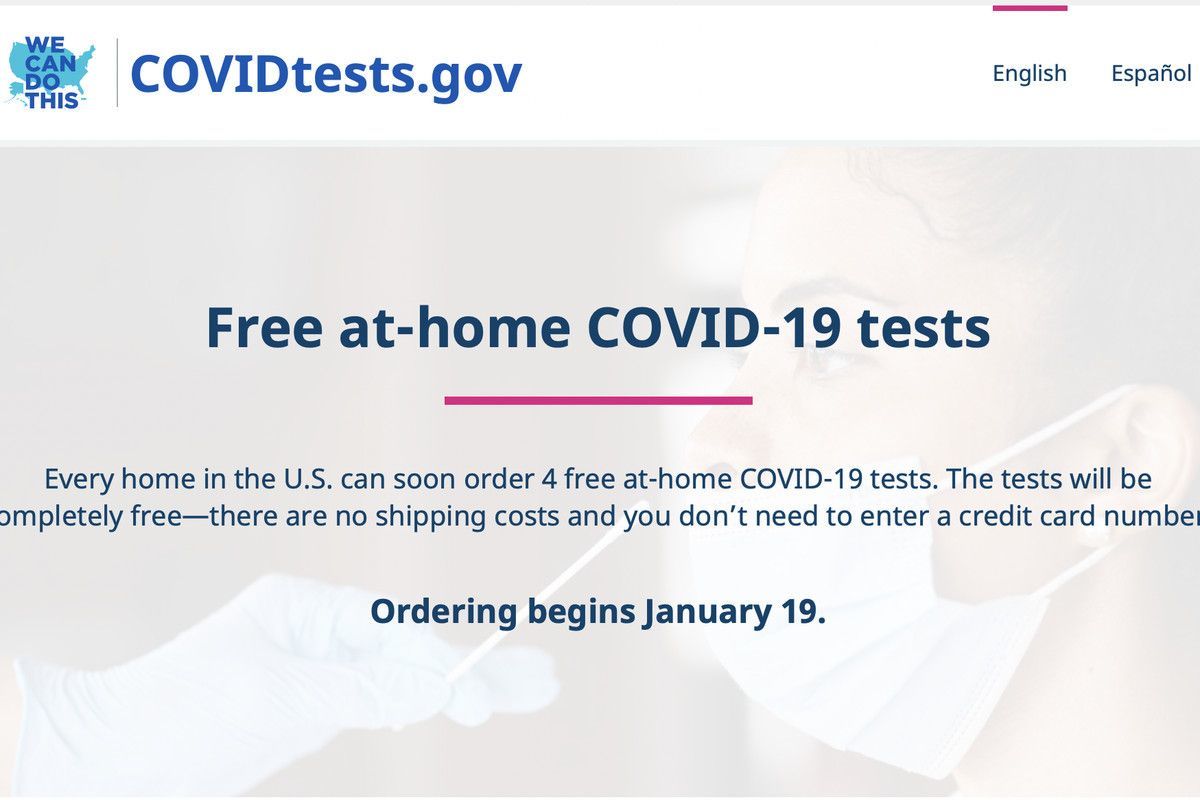 Starting tomorrow, January 19, 2022, American households can order a total of four COVID-19 rapid-antigen home tests at no cost by visiting https://www.covidtests.gov/. These at-home tests will provide results within 30 minutes and do not require laboratory drop-off. Each test will also include instructions on how to properly use them.
Tests are completely free and available to every residential address within the United States as well as U.S. Territories and American military and diplomatic address overseas (APO/FPO/DPO). To place an order all you will need to provide is a full name and a valid residential address. No driver's license, identification card, credit card or health insurance information are required.
It is estimated that tests will ship to your address within 7 to 12 days of order. When tests are ordered online you will be given the option to submit an email address allowing you to track shipping and delivery. Tests ordered within the continental U.S. will be delivered by the U.S. Post Office via its First Class package service. Shipments to Alaska, Hawaii, U.S. Territories and APO/FPO/DPO addresses will be delivered through U.S. Priority Mail services.  
For any additional questions, please visit https://www.covidtests.gov/. Although each household is allowed to order only four tests at this time, the COVID tests website also provides information on more than 20,000 free testing sites around the country, at-home tests available at retailers and pharmacies, and insurance reimbursement options for tests purchased out of pocket. And, for those without access to the internet, there will be a dedicated telephone line to order tests, although that number has not yet been revealed. Please refer to the COVID tests website for the latest updates.