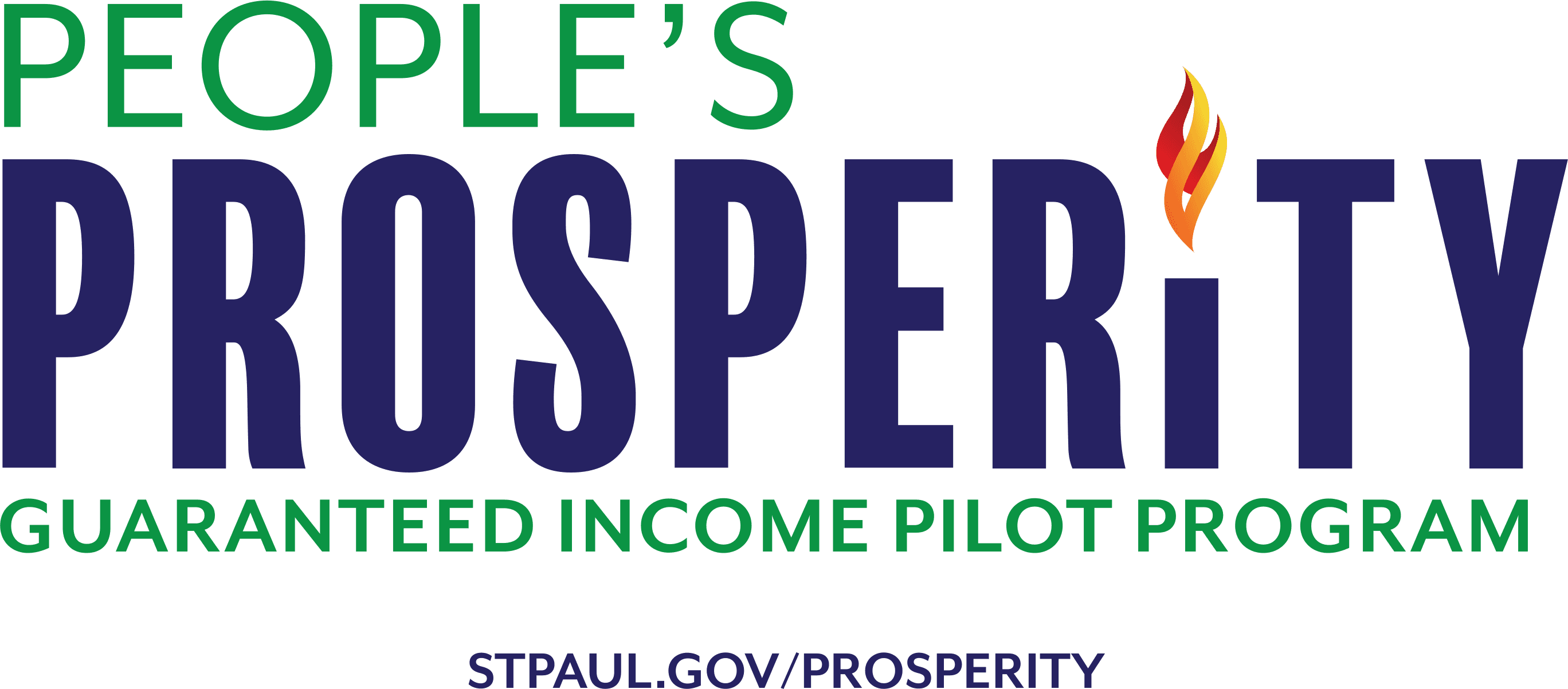 The Wednesday, December 15, 2021, installment of the Working Together blog revisited a number of news reports and research studies from the past year that highlight the potential of universal basic income pilot programs across the nation. Plus, a recent NBC news editorial demonstrated the positive impact that the first pilot has already had on low-income residents in Stockton, California. And, on the heels of the NBC story come a pair of Star Tribune articles that sing the praises of the People's Prosperity Guaranteed Income Pilot here in St. Paul, the second American city to implement such a program.
In addition to a piece from the Star Tribune's editorial board, the paper's St. Paul City Hall reporter, Katie Galioto, interviewed three families participating in the St. Paul program, all of whom confirmed what other reports have suggested – that households are able to stretch their budgets and use these dollars to cover basic needs, pay down debt, and increase savings. After covering all of her bills, one participant, Andrea Coleman, used the extra funds to enroll in an online associate's program in criminal justice, the "first step" toward a life-long dream of joining the FBI.
With regard to the program's early successes, St. Paul Mayor Melvin Carter, III, explains that "…we are helping to create a better national understanding of what poverty is and how poverty works. People aren't poor because they lack character. They're poor because they lack money." Carter, who also helps to lead the national network Mayors for A Guaranteed Income, adds that "One of the amazing things about this policy is the way in which just having enough money to get to the end of the month sort of unlocks a world of potential for families."
The promise of guaranteed income pilots in both Stockton and St. Paul, which so far demonstrate that participants are more likely to maintain full-time employment and achieve better overall health and wellness outcomes, has led dozens of other cities (including Minneapolis) to pursue similar models. For more information about Mayors for A Guaranteed Income, including the latest news and a multitude of research studies, please click https://www.mayorsforagi.org/. And, to read more about the early successes of the St. Paul People's Prosperity Guaranteed Income Pilot, you can access the Star Tribune's December 19 story by visiting https://www.startribune.com/st-pauls-guaranteed-income-pilot-a-life-raft-for-families/600128681/.