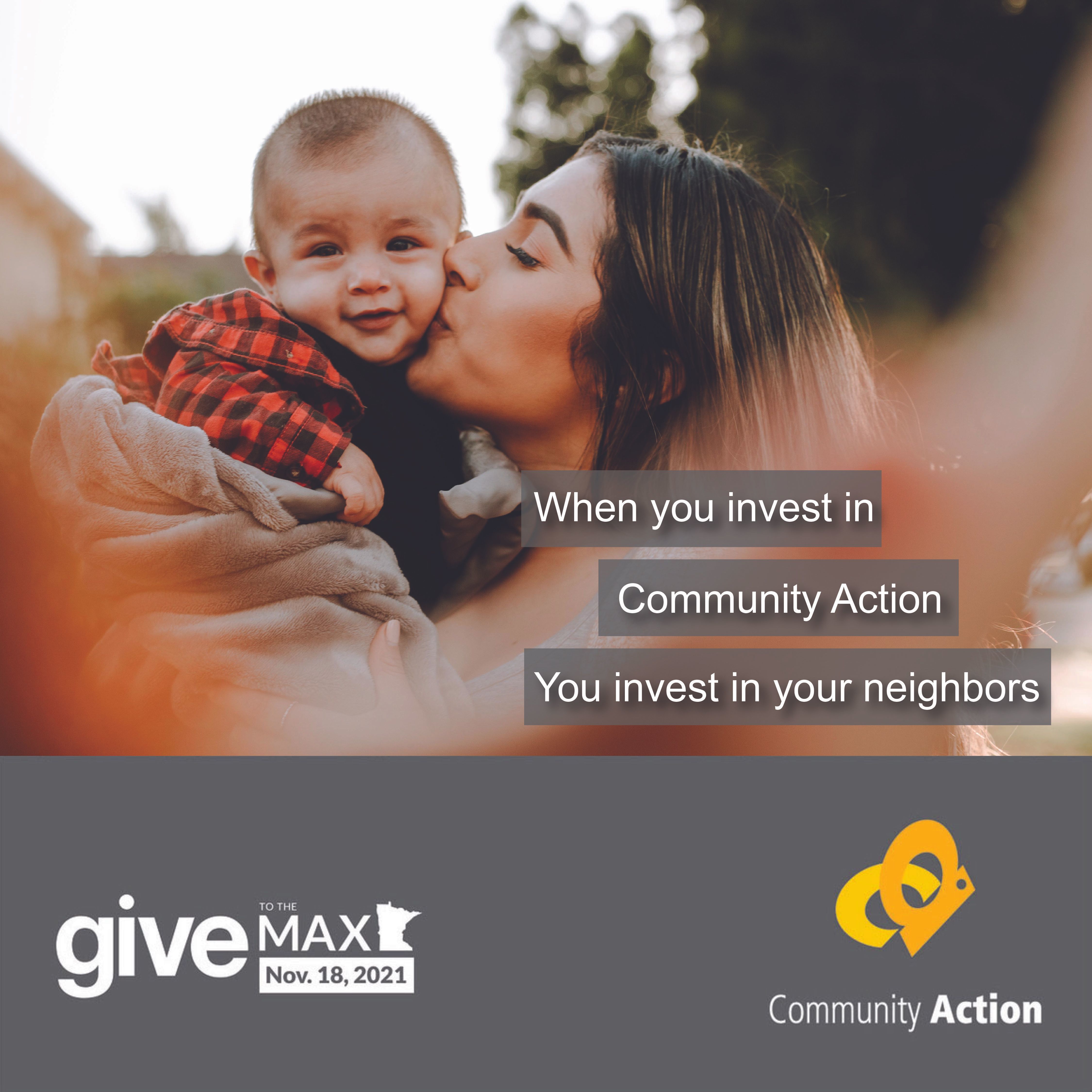 REMINDER
Give to the Max Day 2021 is tomorrow, November 18! Since it was first launched a dozen years ago, Minnesota's unofficial giving holiday has generated over $300 million in gifts from more than 700,000 donors. This generosity has provided critical financial support to 13,000 Minnesota schools and nonprofit organizations, including Community Action Partnership of Ramsey & Washington Counties. 
Here at Community Action, we depend of the insight and experiences of our participants to help identify and meet emerging needs in the neighborhoods we serve. This participant input, combined with the generous support of individual donors serve as the foundation for new and innovative ideas, including our Core Manufacturing Skills Training and affordable housing initiatives, programs that are designed to help lift people out of poverty and toward prosperity.
To learn more about Give to the Max Day 2021, visit givemn.org. Please consider a gift to help make this the best Give to the Max Day yet for Community Action Partnership of Ramsey & Washington Counties and thousands of other Minnesota agencies, including many that have been disparately impacted by the COVID-19 pandemic and those that are BIPOC-led and/or serving.  And remember, when you invest in Minnesota schools and nonprofits, you are investing in the health, well-being, and success of your neighbors across the North Star State.