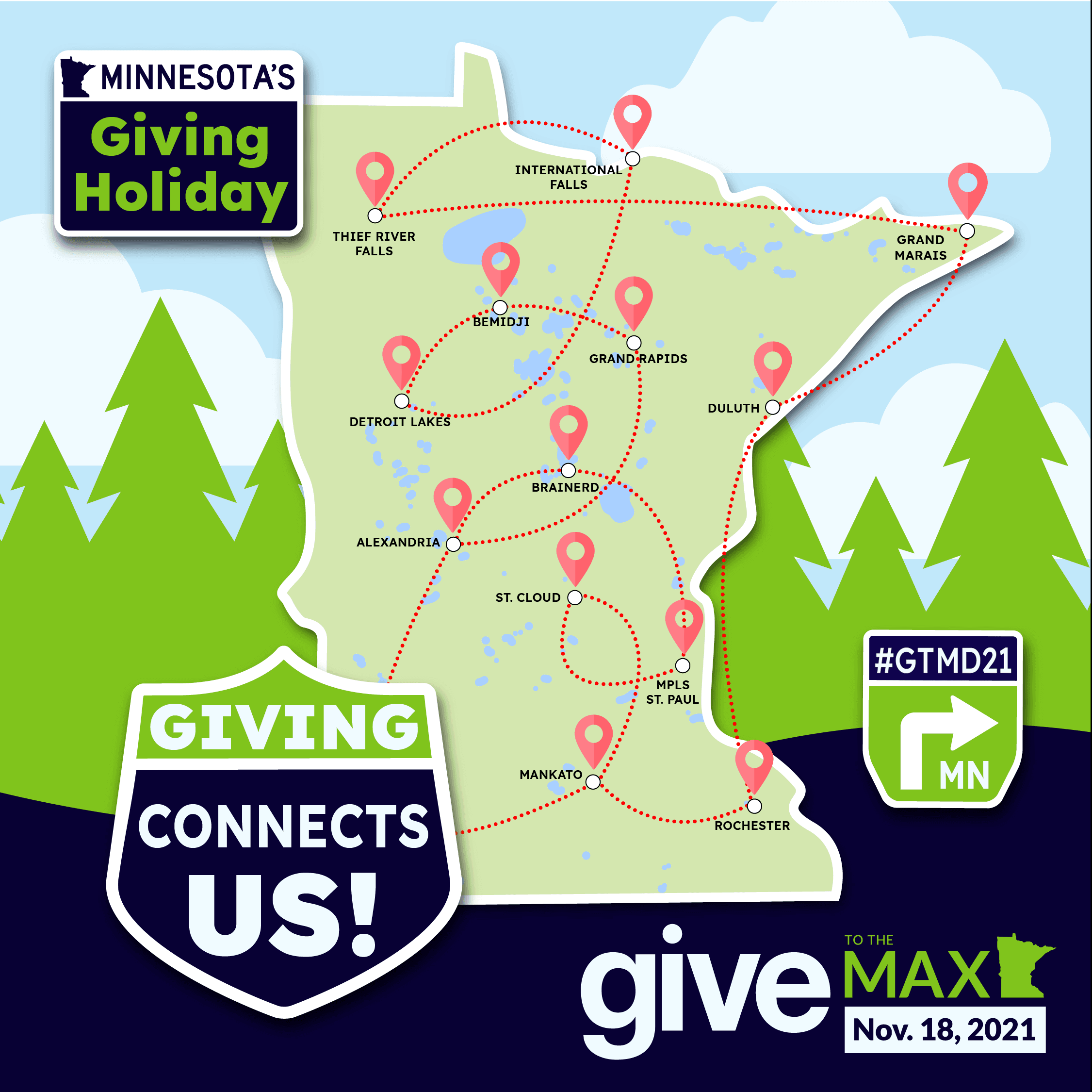 Thursday, November 18, 2021, is Give to the Max Day, an annual tradition in Minnesota. Also known as Minnesota's unofficial "giving holiday," Give to the Max Day was launched in 2009 by GiveMN as "a statewide outpouring of support" for schools and nonprofit agencies. To date, approximately 700,000 donors have given more than $300 million to 13,000 organizations that serve the North Star State through GiveMN. This level of generosity has no doubt contributed to Minnesota's consistent ranking as one of the most charitable states in America (#1 in both 2018 and 2019, #2 in 2020).
You can learn more about Give to the Max Day and how to donate right here at givemn.org. However, you don't have to wait until November 18th to support your favorite cause. Early giving starts today! 
The GiveMN website makes it easy for you to locate and donate to your local school or favorite nonprofit including Community Action Partnership of Ramsey and Washington Counties. The site also provides detailed information and direct links to support organizations that advance racial equity and/or have been disparately impacted by the COVID-19 pandemic. Donors can also browse to see if their employer and other Minnesota companies offer matching gifts to double the impact of their gift. And finally, GiveMN is providing donors the opportunity to become a Generosity Ambassador by building a list of their favorite causes and sharing that list with family, friends, and their personal network through social media and their customized ambassador page on givemn.org.
In 2020, Give to the Max Day shattered is previous record by nearly $9 million as a total of $30.4 million was raised for 6,114 Minnesota organizations. Plus, an additional effort from May 2020, dubbed #GiveAtHomeMN, raised another $5.2 million. Help GiveMN make 2021 the best year yet by making a gift today. Your generosity is not only an investment in Minnesota's schools and nonprofits, but in the lives of those served by these organizations.