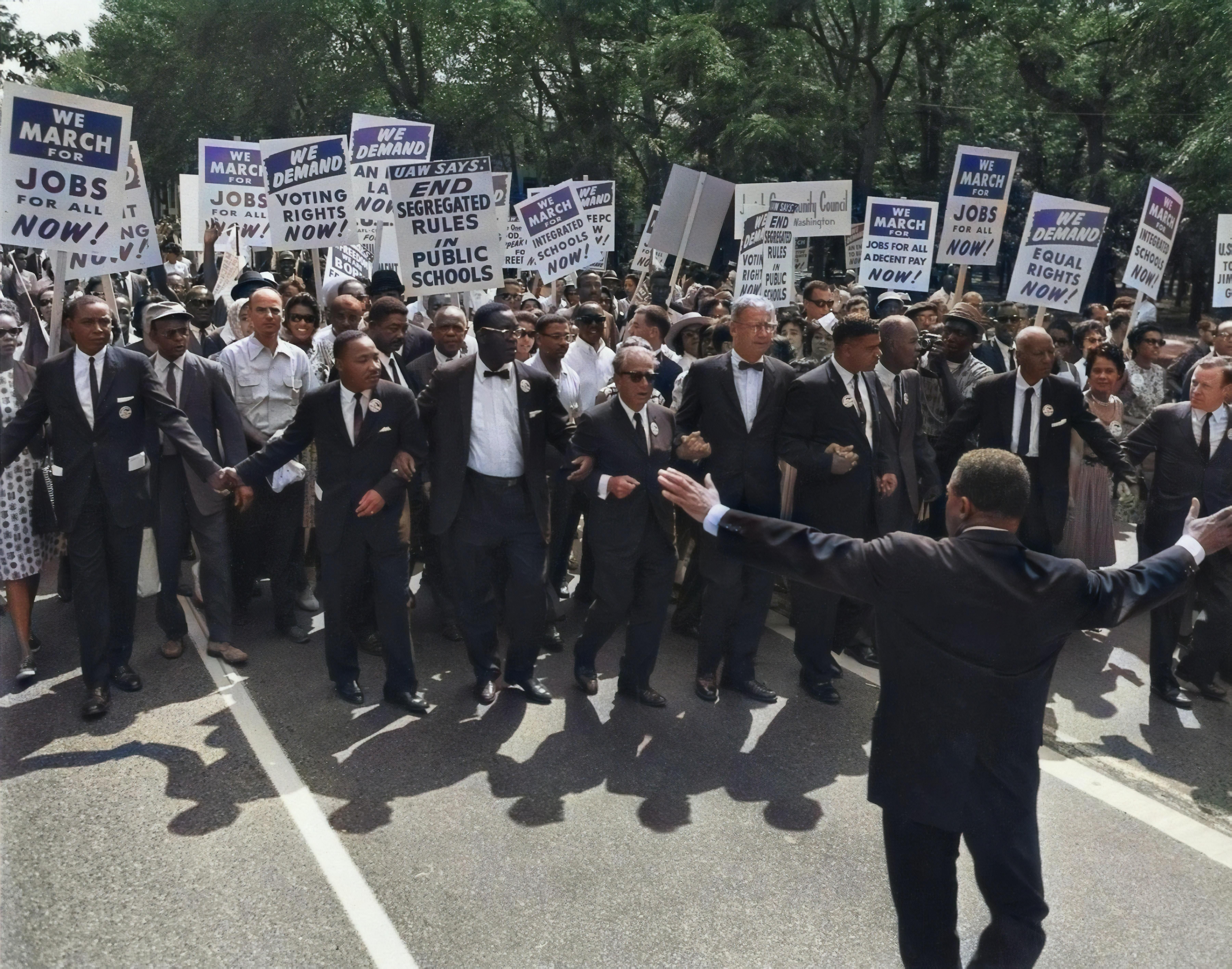 In December of 1967, Dr. Martin Luther King, Jr., announced what would ultimately become the last major initiative of his lifetime: the Poor People's Campaign. As part of this effort, Dr. King and the SCLC called for the implementation of several of anti-poverty programs and strategies, including full employment, a universal basic income, and affordable housing for all Americans. 
On Mother's Day 1968, approximately six-weeks after Dr. King's assassination, Coretta Scott King led a March on Washington to demand a new Economic Bill of Rights and protest cuts to the federal Head Start Program and other legislative proposals designed to dismantle recent gains made by the Civil Rights Movement. Ten days later, thousands converged on the National Mall and set up a tent city, which they called "Resurrection City," while continuing this campaign and the work of Dr. and Mrs. King and many others. Resurrection City stood for 35 days until police evicted (and arrested hundreds) those that had set up camp in Washington, DC.
Fifty years later, in the same spirit of the original Poor People's Campaign, Reverends William J. Barber and Liz Theoharis established the new Poor People's Campaign: A National Call for Moral Revival. The platform of this campaign declares, in part, that:
We rise to demand that the 140 million poor and low-income people in our nation — from every race, creed, color, sexuality and place — are no longer ignored, dismissed or pushed to the margins of our political and social agenda. 
We rise not as left or right, Democrat or Republican, but as a moral fusion movement to build power, build moral activism, build voter participation, and we won't be silent anymore!
 We rise to change the moral narrative and demand that the interlocking injustices of systemic racism, poverty, ecological devastation, the war economy/militarism and the distorted moral narrative of religious nationalism all be ended. 
We rise to challenge the lie of scarcity in the midst of abundance.
We rise to lift the voices and faces of poor and low-income Americans and their moral allies with a new vision of love, justice, and truth for America that says poverty can be abolished and change can come.
For more information on the new Poor People's Campaign, including its principles, values, demands, public policy priorities, and how you can participate, visit them online.  Likewise, communities in forty-two states (including Minnesota) and Washington, DC, have created state level campaigns as part of this nationwide effort to overcome systemic racism, poverty, and other obstacles that restrict equity, justice, and opportunity for all people. 
Minnesota's campaign maintains its own page on the National Poor People's Campaign website and can be reached by email at minnesota@poorpeoplescampain.org. The Minnesota Poor People's Campaign is also requesting that its members, supporters and others interested in helping to build this movement in the North Star State, complete a brief survey so that they can "learn about you, your capacity/time/energy for movement work, and your hopes for the Minnesota Poor People's Campaign."