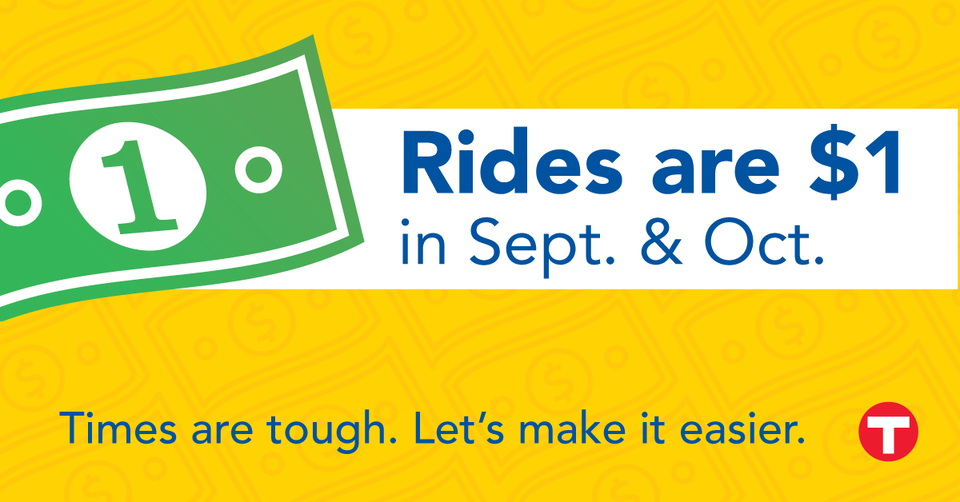 In the wake of an exceedingly challenging year-and-a-half, Metro Transit is offering $1 rides on its buses and trains during the months of September and October to thank "those who have been riding with us, reintroduce ourselves to those who have been away for a while, and welcome those who are new to our community and our transit system." Moreover, during this two-month period, transit rides are only 50 cents for seniors (65+), youth ages 6 to 12, Medicare card holders, limited mobility customers, and participants in Transit Assistance Program (TAP).
For more information on Metro Transit, including the current discounted ride initiative, how to plan your next trip, purchase a Go-To card, and other services please call (612) 373-3333 or visit https://www.metrotransit.org. The $1 ride discounts do not apply to Metro Mobility and Transit Link services. And, by federal mandate, masks are still required on all Metro Transit buses and trains, regardless of COVID-19 vaccination status.
Metro Transit and Saint Paul Public Schools
Metro Transit is also stepping up to provide free rides to high school students as many districts, including the Saint Paul Public Schools (SPPS), are experiencing a driver shortage. These changes affect Central High School, Como Park Senior High, Harding Senior High, and Washington Technology Magnet School (grades 9 to 12 only).
According to SPPS Chief Operating Officer Jackie Turner, students will be provided with Metro Transit Go-To cards to ride to and from school at no cost. And, for the first day of school, students who have yet to receive their bus card "should tell their driver that they are a St. Paul district student in order to ride for free." St. Paul Schools that have previously used Metro Transit for its transportation services, such as Gordon Parks High School, Johnson Senior High, and Creative Arts Secondary School, will continue to do so for the 2021-2022 school year. For more information, including bus routes and related scheduling changes, please visit https://www.spps.org.