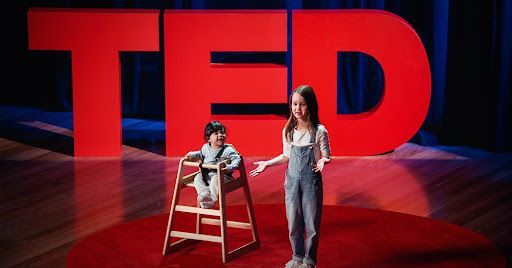 Last month, seven-year-old Molly Wright of Queensland, Australia, became one of the youngest individuals ever to deliver a TED (Technology, Entertainment and Design) Talk. Her presentation, which to date has received nearly 2.5 million views, focused on early childhood education and healthy brain development from the ages of zero to five, noting that children reach 90 percent brain growth by the time they start kindergarten. She also highlights the monumental role that parents, caregivers, and early childhood educators must play in healthy development, including connecting with children, talking to children, playing with children, and helping to foster both a healthy home and a healthy community for kids to thrive in. "I know not all kids are as lucky" as she has been, explains Molly, "some of my friends, some kids at my school, many around the world – and I would really like to help change that." And one way to help accomplish Molly's vision is through access to universal, high quality, and affordable early childhood education programs.
In the United States, Community Action agencies, schools, and other nonprofits provide Head Start and Early Head Start services to millions of American children. And, the latest research, including studies from the Brookings Institution and the University of Michigan, reveal that Head Start programs not only improve the health and educational outcomes of its participants, but yield social, environmental, and economic benefits to the larger community. At Community Action, our Head Start and Early Head Start programs offer free comprehensive educational, health, nutritional, and other developmental services and supports "designed to prepare young children for success in school and in life." 
To learn more about Community Action Head Start and Early Head Start, including eligibility guidelines, program updates and assessments, and how to apply, call us at 651-603-5977 or visit us online. For Minnesota households interested in Head Start that reside outside of Ramsey County, please call 800-763-6481 or visit either the Minnesota Head Start Association or Minnesota Department of Education online to locate the nearest Head Start center. And, to view Molly Wright's historic TED Talk, "How Every Child can Thrive by Five".