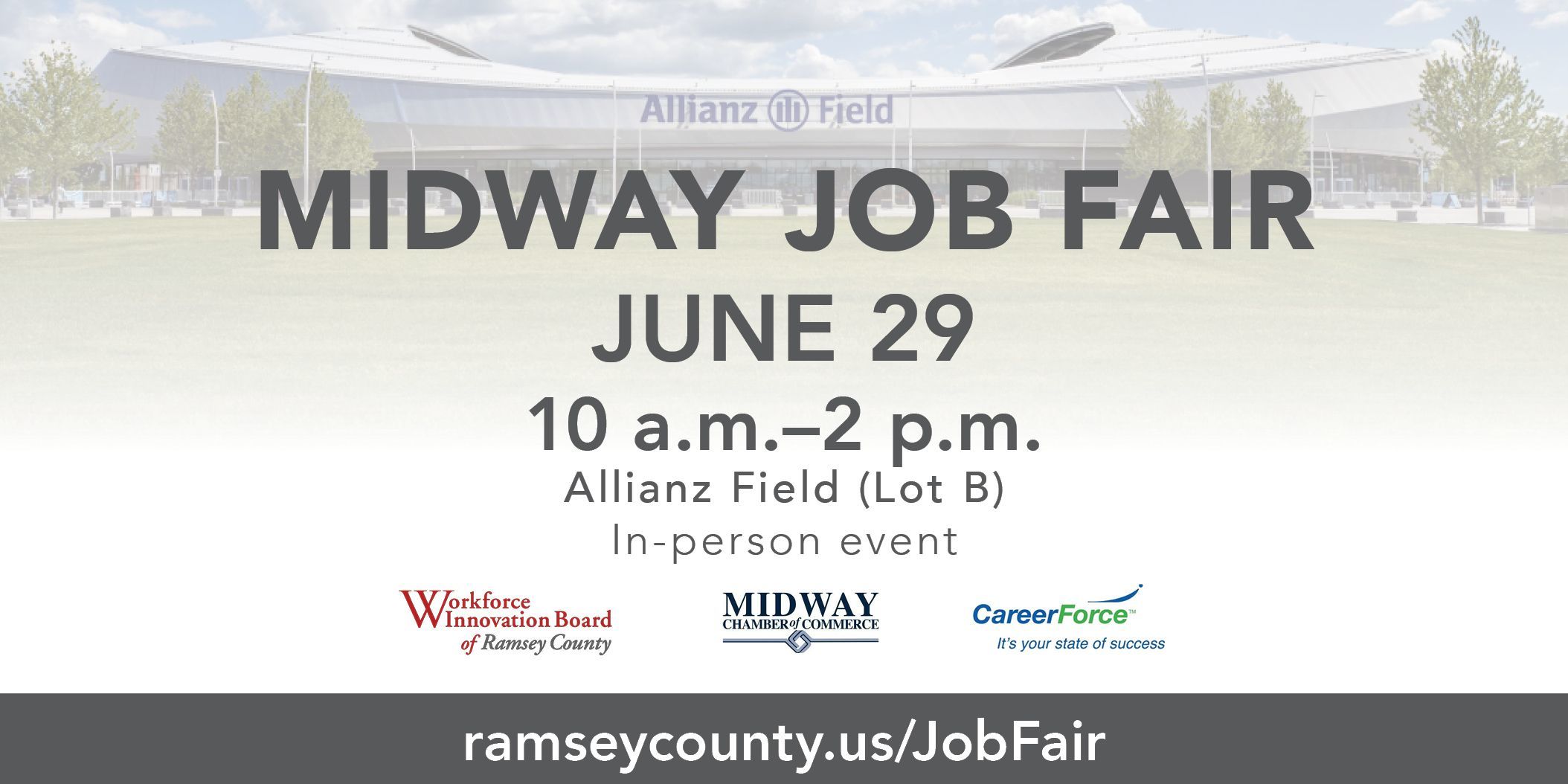 Next Tuesday, June 29, from 10:00 a.m. to 2:00 p.m. CST, Allianz Field will host the 2021 Midway Area Job Fair (Parking Lot B – 400 North Snelling Avenue). Presented in partnership with the Workforce Innovation Board of Ramsey County, City of Saint Paul, Midway Chamber of Commerce, Career Force, and Workforce Solutions, this in-person job fair will feature more than two dozen local employers that have current job openings, including:
Allianz Field/Minnesota United FC      
American Engineering and Testing     
BEST Security
City of Saint Paul                                 
Delaware North                                  
Deneen Pottery
Driver & Vehicle Services                    
FBI / TSA                                              
M Health Fairview
Minnesota State Fair                           
MN Private Colleges & Universities    
Ramsey County
Saint Paul Public Schools                     
Tech Dump / Tech Discounts              
Thrivent Financial
Warners' Stellian                                 
WestRock                                            
… and more
In case of rain, the event will be rescheduled for Wednesday, June 30, 2021. All our welcome and no registration is required. All job fair attendees will have the opportunity to enter their name into a drawing to win one of refurbished laptop computers, provided by Tech Discount. For more information, please visit the 2021 Midway Area Job Fair website.