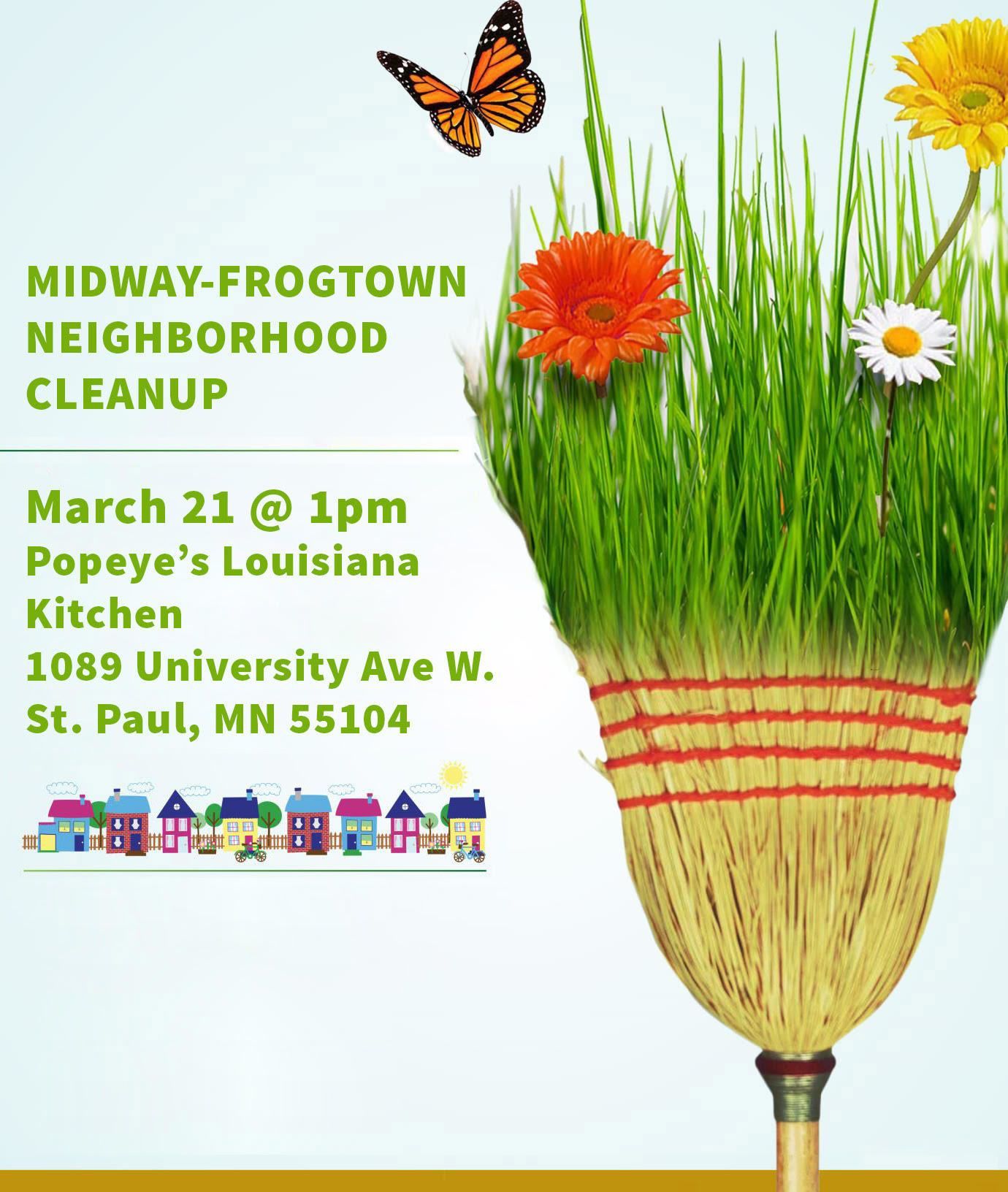 This coming Sunday, March 21, 2021, members of the local business community and neighborhood residents will gather for the Midway-Frogtown University Avenue Cleanup event. The brainchild of community organizer and Frogtown Neighborhood Association Board Member, Abu Nayeem, this cleanup event is a wonderful opportunity to for all of us to make our neighborhood a better place to live, work, and play. 
All are welcome to participate, and volunteers are asked to meet up outside Popeye's Louisiana Kitchen on 1089 University Avenue West in St. Paul, at 1:00 pm CDT. Cleanup will take place along University Avenue and the adjacent alleys, with one group of volunteers working eastward to Dale Street and the other west toward Snelling Avenue. Bags and gloves will be provided to all volunteers. However, participants are welcome to bring their own gloves and additional bags should they choose. 
For more details, please reference the Midway-Frogtown University Avenue Cleanup Event Facebook event page or the event flyer.