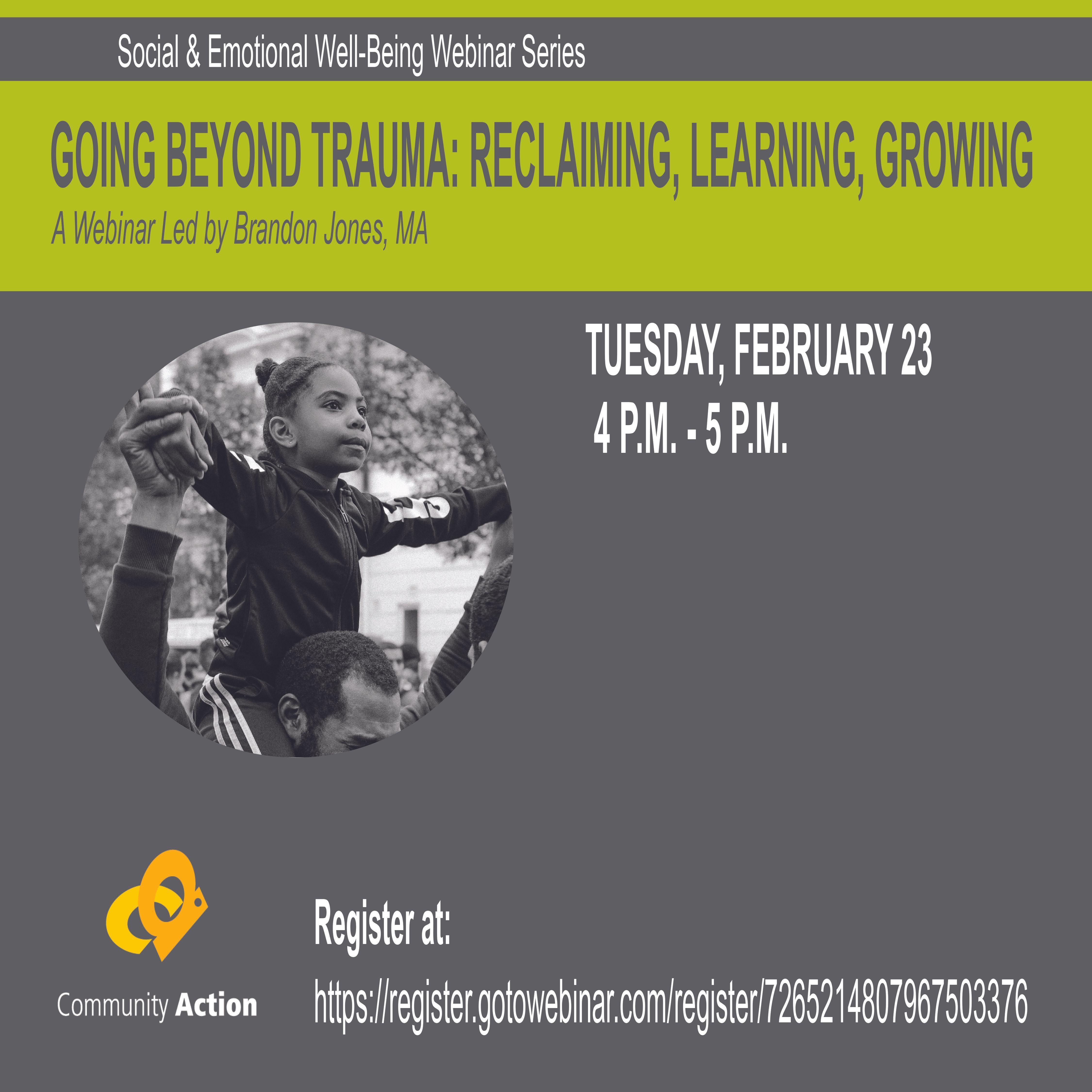 On February 23, Community Action Partnership of Ramsey & Washington Counties will host the second webinar in its four-part series on social and emotional well-being. Presented by Brandon Jones (MA), this free virtual event titled "Going Beyond Trauma: Reclaiming, Learning, Growing," will explore the link between historical, cross-generational, and race-based trauma experienced by the African American community as well as its impacts from childhood to adolescence and throughout adulthood.
To register for "Going Beyond Trauma," which will take place from 4:00 pm to 5:00 Central Time, Tuesday, February 23, 2021, please visit the gotowebinar link here. And, for more information on the Social & Emotional Well-Being Webinar Series and the remaining two installments (March 9 and March 23), please reference our resources page on the Community Action website.
About Brandon Jones
Brandon Jones (M.A) is a psychotherapist, professor, consultant, and author. A regular contributor to the Minnesota Spokesman-Recorder, he specializes in Adverse Childhood Experiences (ACEs), historical and intergenerational trauma, Social/Emotional Intelligence (EQ), leadership, and youth justice.
About Community Action's Social & Emotional Well-Being Webinar Series
Community Action's four-part Social & Emotional Well-Being Webinar Series features experts in the mental health industry, who will provide vital health/wellness tools and strategies to the communities we serve. While trauma and stress affect those living low-income lives most, if not all of the time, adequately addressing these daily anxieties is of particular importance at this time in history as the coronavirus pandemic and America's deep-seated social, political, and economic crises continue to disparately affect low-income and BIPOC communities.