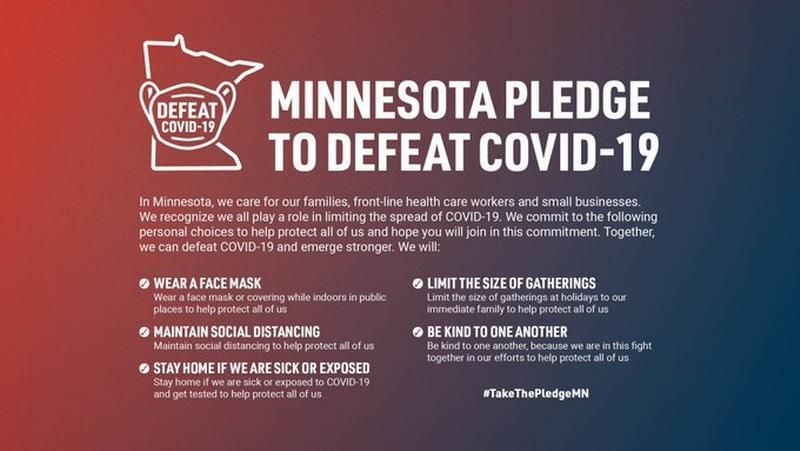 Late last week, the United States Center for Disease Control and Prevention (CDC) released its official recommendation that Americans refrain from traveling during the Thanksgiving holiday in an effort to stop the spread of COVID-19. Now, as Thanksgiving Day and the holiday season are upon us, the CDC is also reminding everyone how to protect themselves and others from the coronavirus (https://www.cdc.gov/coronavirus/2019-ncov/prevent-getting-sick/prevention.html).
Likewise, a bipartisan push from state legislators has established a new social media campaign titled #TakeThePledgeMN (https://www.twincities.com/2020/11/23/legislators-ask-minnesotans-to-pledge-to-combat-covid-19/), which "asks Minnesotans to pledge to wear masks in public spaces, maintain social distancing in public, stay home if they are sick or exposed to the virus and limit the size of gatherings during the holidays."
Community Action Partnership of Ramsey & Washington Counties supports this pledge and, although we are living in unprecedented times that require great sacrifice, we wish everyone a safe and enjoyable holiday season. Happy Thanksgiving! Stay Safe Minnesota!