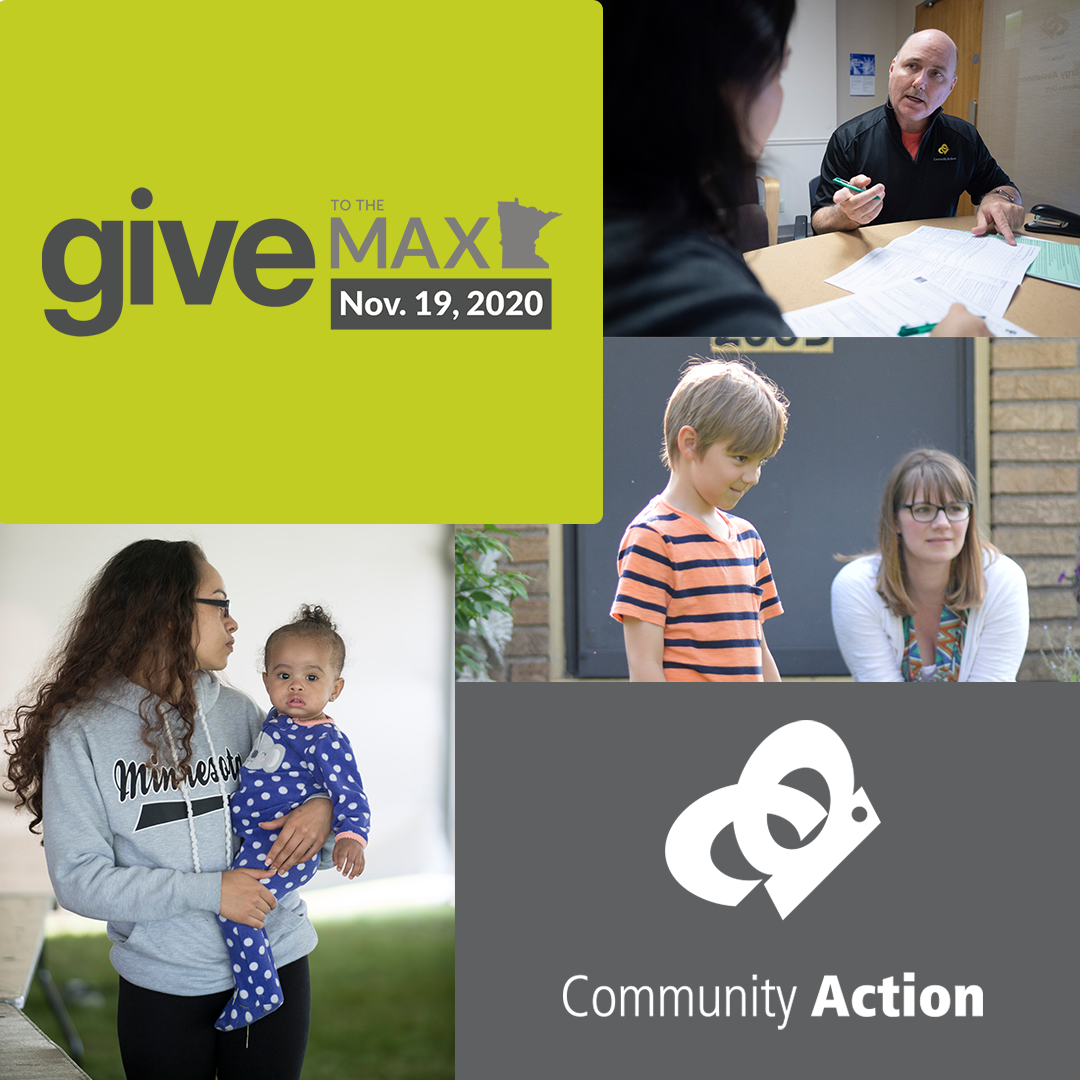 Give to the Max Day is tomorrow, November 19, 2020. An initiative of GiveMN, Give to the Max Day raises millions of dollars each year to support schools and nonprofit agencies across the state. Since 2009, Give to the Max Day has yielded nearly $200 million in donations to more than 10,000 Minnesota organizations, including a record $21.6 million last year.
In 2020, GiveMN is encouraging donors to consider gifts to organizations most affected by the COVID-19 pandemic, including those that primarily serve BIPOC (Black, Indigenous, People of Color) communities. The generosity of Minnesotans—who were recently named the "Most Charitable" in America" by US News and World Report—makes an indelible impact in the lives of our fellow residents.
For example, here at Community Action Partnership of Ramsey & Washington Counties, a gift of:
$10 – helps secure outlet covers or other home safety supplies to protect infants and toddlers from harm
$25 – provides books and materials for one participant in our self-empowerment and asset-building program, Getting Ahead
$50 – pays for a comprehensive medical exam for a child enrolled in Head Start 
$100 – affords 8 hours of paid job training and support, leading to a higher wage job and a way out of poverty
$200 – covers a month of heating bills for a family who is struggling to make ends meet
$500 – delivers emergency rental assistance to help prevent homelessness and keep Minnesota families safe and comfortable in their homes
For more information on GiveMN and how you can support your favorite Minnesota organization(s) during 2020's Give to the Max Day (and throughout the year), please click here.