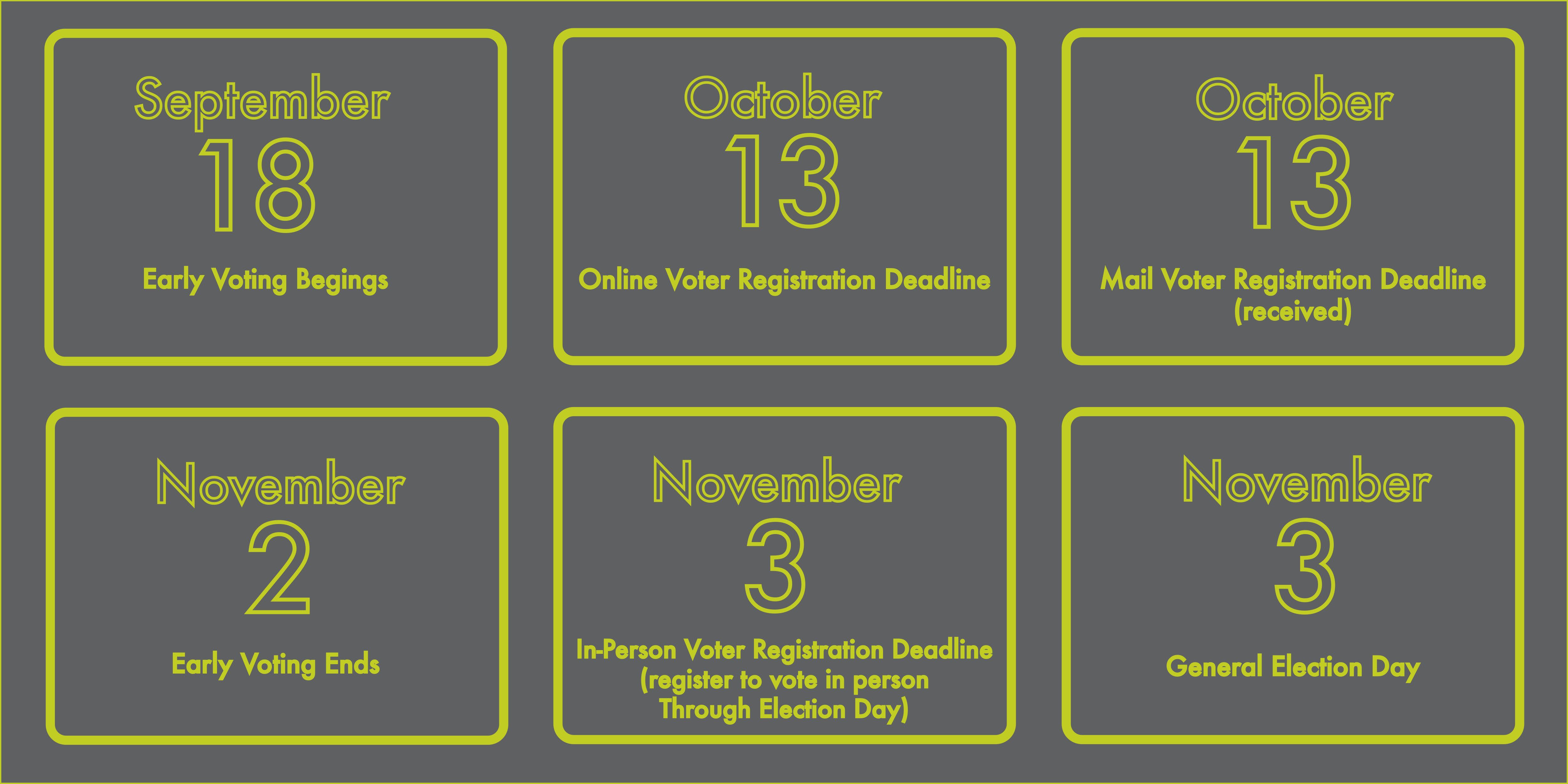 Early voting in Minnesota began last Friday and runs through November 2, 2020 (the day before Election Day). This week, each daily installment of the Working Together Blog will highlight a different method through which Minnesota voters can cast their ballot early. Today, we will share how you can vote early in-person. 
For those looking to cast their ballot in-person before Election Day 2020, CNN Health has created a comprehensive guide on how to do so safely during the pandemic. Each Minnesota county has at least one location for early in-person voting, however many counties have multiple locations. 
In Ramsey County, there are currently three locations where you can cast your vote in-person. They are:
Ramsey County Elections Office (Monday through Friday, 8:00 am to 4:30 pm): 90 Plato Blvd W St. Paul, MN 55107
Ramsey County Public Library (Monday through Friday, 8:00 am to 4:00 pm): 2180 Hamline Avenue N Roseville, MN 55113
New Brighton Community Center (Monday through Friday, 8:00 am to 4:00 pm): 400 10th Street NW New Brighton, MN 55112
To vote early in person, eligible voters (Ramsey County residents 18 and older) do not have to make an appointment in advance and eligible voters and can visit any location regardless of their address. If you have not yet registered to vote, you can do so at the time of your visit by providing proof of residence. Additional early voting sites in Ramsey County will open on October 27 (locations and times forthcoming). For more information on voting early in Ramsey County, please visit https://www.ramseycounty.us/residents/elections-voting/voters/vote-election-day.
For Washington County voters, you may cast your 2020 ballot at one of five early voting sites:
Cottage Grove Service Center: 13000 Ravine Pkwy Cottage Grove, MN 55016

Oakdale City Hall: 1584 Hadley Ave N Oakdale, MN 55128

Headwaters Service Center: 19955 Forest Rd N Forest Lake, MN 55025

Washington County Gov't Center: 14949 62nd St N Stillwater, MN 55082

Woodbury Central Park/RH Stafford Library, Lower Level: 8595 Central Park Place Woodbury, MN 55125
All early voting sites in Washington County operate from 8:00 am to 4:30 pm, Monday through Friday. Additional voting hours will take place on Saturday, October 31, 8:00 am to 3:00 pm, and on Monday, November 2, 8:00 am to 5:00 pm. As in Ramsey County, no appointments are necessary and Washington County voters can visit any of the five sites (if not already registered, you must provide proof of residence and register during your visit). For more on voting early in Washington County, visit https://www.co.washington.mn.us/670/Absentee-Voting.
For those outside of Ramsey and Washington counties interested in voting early in-person, you can contact your County Election Office through the Minnesota Secretary of State website. And, for a complete guide to election season, please access Community Action's dedicated webpage Take Action: Vote 2020!