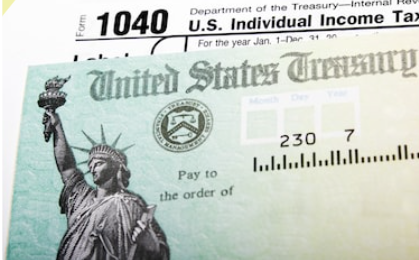 IMPORTANT ANNOUNCEMENT
Sometime around the 24th of this month, the Internal Revenue Service (IRS) will start to mail letters to approximately nine million Americans that haven't filed a tax return on either 2018 or 2019, but who still may be eligible for an Economic Impact Payment (EIP).
To date, over 160 million Americans have received their EIP as part of the CARES (Coronavirus Aid, Relief, and Economic Security) Act passed back in March of 2020. However, after analyzing internal IRS data gathered from millions of W-2s, 1099s, and other third-party authorizations, it appears that there are many eligible Americans who have yet to claim their stimulus payment.
A copy of the letter, known as the IRS Notice 1444-A is available to view here as a means to confirm to recipients their letter is official.  To ensure that they receive their payment by the end of 2020, the 1444-A notice urges recipients to register for their EIP no later than October 15, using the free non-filers portal at irs.gov. Approximately two weeks after recipients of this notice have registered for their EIP, they can begin to track the status of their payment at irs.gov with the Get My Payment tool. 
According to IRS commissioner Chuck Rettig, "The IRS has made an unprecedented outreach effort to make sure people are aware of their potential eligibility for an Economic Impact Payment… We are taking this extra step to help Americans who may not know they could be eligible for this payment or don't know how to register for one. People who aren't required to file a tax return can quickly register on IRS.gov and still get their money this year."
Those who are eligible will receive up to $1,200 ($2,400 for married couples). And, parents or legal guardians of qualifying children/dependents (those with a social security number) who were under the age of 17 at the end of 2019, can receive an additional $500 per dependent.
For more information about EIPs, including updates, additional resources, and answers to frequently asked questions, please visit irs.gov/coronavirus.