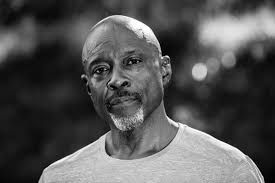 The mental, emotional, and physical health benefits of outdoor activity, including bike riding, are many, and will be the focus of an upcoming installment of the "Working Together," blog. However, in recent years, bike riding and other outdoor activities have emerged as an essential tool in the pursuit of social justice and addressing health disparities, particularly in BIPOC (Black, Indigenous, and People of Color) communities. 
Consider the story of Anthony Taylor, who in 1999 co-founded the Major Taylor Bicycling Club of Minnesota, whose mission seeks to get more and more African Americans interested in riding.  An avid outdoorsman and member of the Equity Advisory Board of the League of American Bicyclists, Mr. Taylor also helped to establish Minneapolis Slow Roll, which is part of the national Slow Roll movement.  Founded in Detroit ten years ago, the Slow Roll movement is designed "to empower people to rediscover, reconnect and reimagine their communities, together, by bike. Slow Roll helps to build healthy, economically vibrant, connected, and people-centered cities with food and celebration at the center. 
When asked by Men's Journal if bike riding and outdoor activity help to further social and racial justice, Taylor replied:
"It does if we choose to use outdoors as part of our anti-racism strategy for building great humans. It offers unique and special opportunities for growth, self-discovery, human development, family building, health promotion. The outdoors creates a deep connection to the body… That's why girls need to be outdoors, because we need to save girls from all the things in the world that are trying to make them hate themselves. I want to use outdoors as a counter to all the things in the world that makes Black and brown children want to hate themselves. That is the work."
It is in this spirt that Community Action Partnership of Ramsey & Washington Counties is partnering with Slow Roll Minneapolis in an important community event that we are calling "Slow Roll St. Paul: The Community Action Edition!"
Join with family, friends, and neighbors next Tuesday, September 8, at the Community Action 
Resource Center, 450 Syndicate Street North in St. Paul (just off University Avenue just east of the Midway Target store). Meet up is at 4:00 pm and we roll out at 5:00 pm on a leisurely 90-minue ride traversing the historic streets of St. Paul, guided by renowned Twin Cities artists Seitu Jones and TaCoumba Aiken.During our Slow Roll through Minnesota's capital city, we will stop to commemorate and learn about sites that have a great cultural significance to our BIPOC communities. 
Afterward, we will gather again at the Community Action Resource Center for a free catered meal, music, and art including a chance to participate in a community-wide poster project in remembrance of George Floyd.
All ages and abilities are welcome to this FREE event. But you must register in advance by visiting this weblink at eventbrite.com. Masks are MANDATORY and social distance guidelines will be observed at all times. If you or a family member need a bicycle to participate, please "Bike Please" to 612-875-7803. For more information on Slow Ride St. Paul: The Community Action Edition, please visit our Event Page on Facebook.