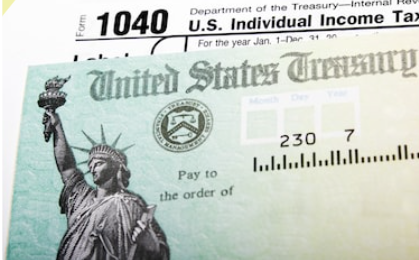 As part of its recent initiative, the "Plus $500 Push," the IRS has announced that those individuals receiving Veteran's benefits (VA) and Supplemental Security Income (SSI) and who did not file a federal tax return for 2018 or 2019, have until next Tuesday, May 5, 2020, to register their qualifying children (defined as a dependent under the age of 17 with a social security number) for an additional $500 (per child) to be added to their Economic Impact Payment. 
If VA and SSI beneficiaries with qualifying children do not meet this deadline, then their Economic Impact Payment at this time will remain at $1,200. And, by law, the additional $500 per each qualifying child will be paid to VA and SSI recipients upon filing a tax return for 2020. To register qualifying children by May 5, 2020, please use the IRS Non-Filers Portal.
In order to help spread the word about the "Plus $500 Push," the IRS has also created a special partners page featuring promotional materials and resources that can easily be shared with members of the community and community-based organizations.
For those receiving Social Security (SSA), Social Security Disability Insurance (SSDI), and Railroad Retirement Benefits (RRB), whose deadline to register qualifying children was April 22, 2000, the IRS has announced that their Economic Impact Payments will start to arrive this week (the week beginning April 27, 2020).
And, on a final note—after many Americans experienced difficulties using the Get My Payment portal, including error messages if their payment has not yet been processed—the IRS has made significant enhancements to this web-based tool. The new and expanded information and access is designed to help people more easily enter their direct deposit information and thereby expedite Economic Impact Payments for all eligible households. To enter your account information into the "Get My Payment" portal or to check the status of your payment, please visit irs.gov/coronavirus/get-my-payment.