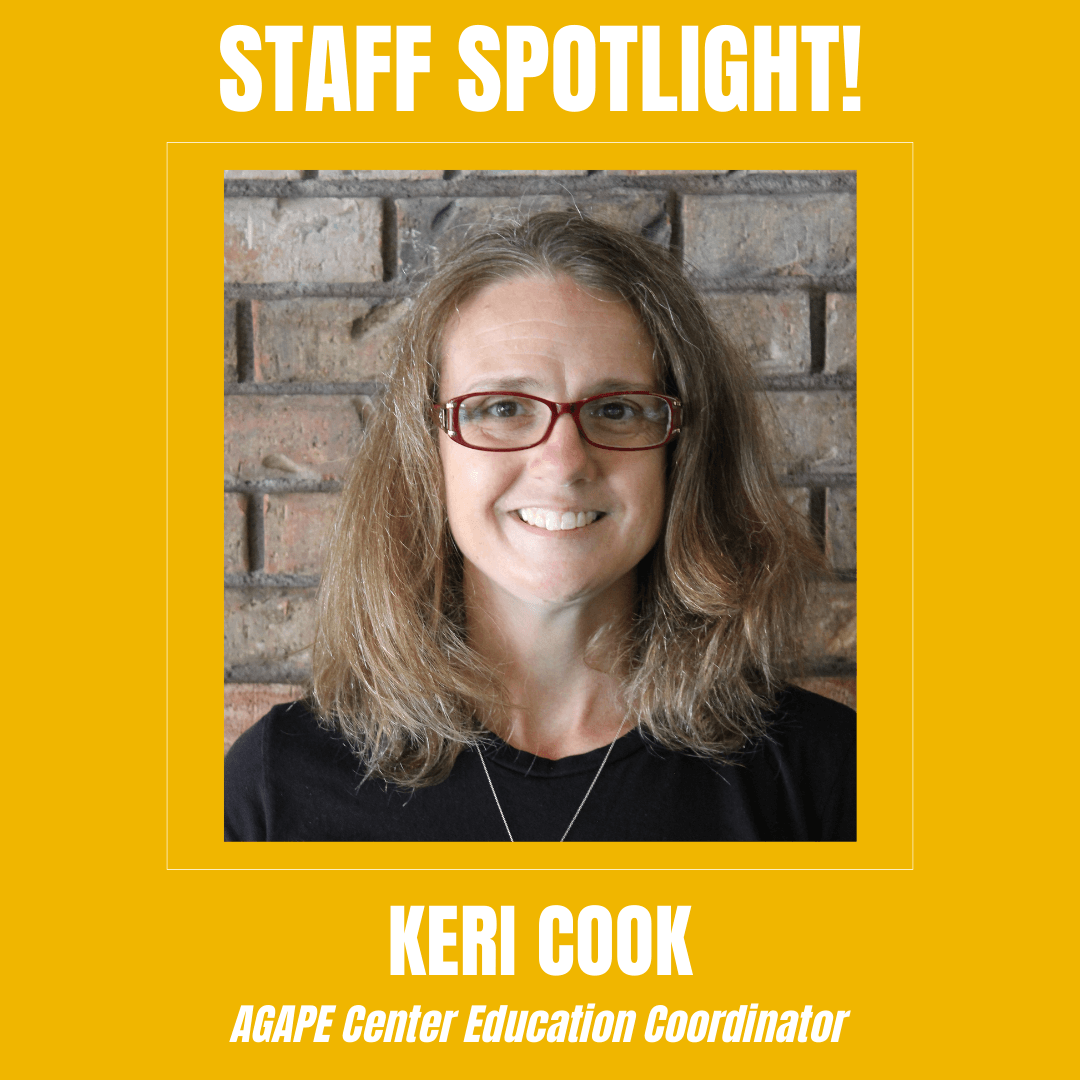 Community Action is happy to announce the recipient for our October 2023 Staff Spotlight, Agape Center Education Coordinator, Keri Cook. As Agape Center Education Coordinator, Keri creates an exceptional experience for students and teachers. Keri brings her commitment to serving, supporting, and empowering children, parents, and staff each day. Keri is the person that greets every single parents and their child with a smile every morning at the AGAPE Head Start center. She works diligently to make sure that the children at AGAPE are learning all they can, enjoying every aspect of their day, and are excited to come back the next day! She has formed a relationship with each parent, making sure they are up to date on all things about their kiddos!
One of her nominators said, "Keri is the sunshine of our center. She embodies humility and is an incredible public servant. Each day you can find Kari connecting with families, treating everyone with love and compassion. Our families continuously share their love for Keri and we couldn't agree more! It is an honor to work with someone who literally goes out of her way every day, 140 miles round trip, to serve our community."
It is clear this person wants to make a positive difference in the community and is an exceptional example of Community Action's mission and values. Recently, we caught up with Keri to learn more about her and her role at Community Action.
What is your favorite part about working at CAPRW?
"My favorite part about working at CAPRW is the opportunity to serve others. Being able to support and empower families to strive for a better tomorrow is such a powerful experience, and I'm honored to play a small role in that process. I also love being surrounded by amazing people. Between the children, the families, and my amazing coworkers, I am embraced with awesomeness every day!"
How did you discover your passion for working with children?
"From the time I played with my Cabbage Patch Dolls, I knew that I would be teaching young children. For as long as I can remember, I've always been drawn to the children that may need a little extra love and kindness."
What do you enjoy doing in your spare time outside of work?
"When I'm not working, I enjoy spending time with my husband. We love taking motorcycle rides, spending time with our adult children, friends and church family."