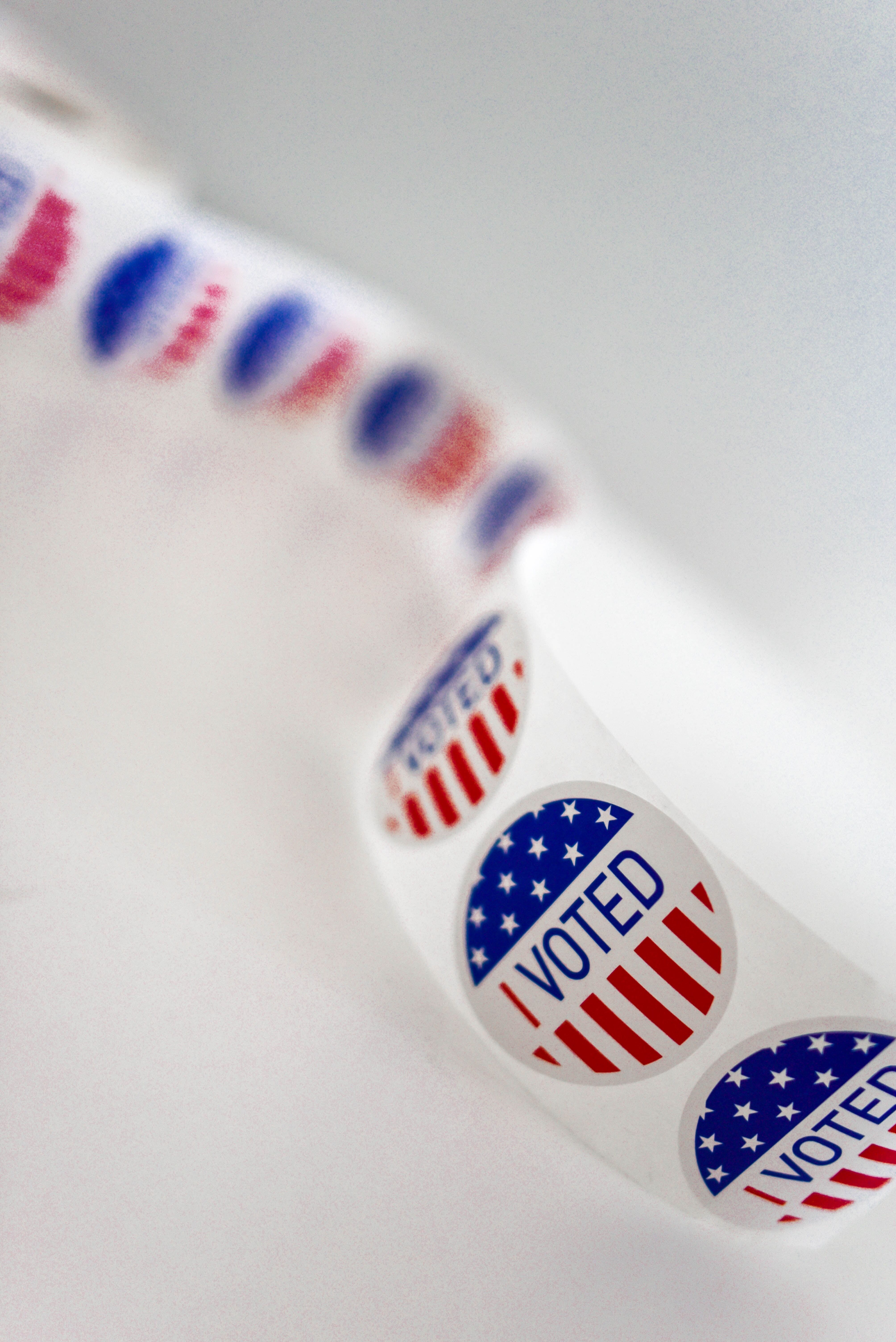 As election season approaches, the significance of our civic duty comes into focus. Voting is not just a right; it's a fundamental responsibility in any democracy. It's the way we express our preferences, values, and aspirations; shaping the course of our communities, states, and nation.
Why Voting Matters:
At its core, voting is the cornerstone of democracy. It's a mechanism through which we, as citizens, actively participate in the decision-making process. Here are some key reasons why voting matters:

Representation: By casting your vote, you contribute to the selection of leaders who will represent your interests and values in government.
Accountability: Voting allows us to hold elected officials accountable for their actions and decisions. It's a way to voice approval or dissatisfaction with their performance.
Policy Shaping: Your vote directly influences the development of policies on issues that affect your daily life, from education and healthcare to the economy and the environment.
Community Engagement: Voting fosters a sense of community and shared responsibility, as it brings people together to collectively decide on the direction of their society.

Options for Voting:
There are several ways to cast your vote:

In-Person Voting: On Election Day, you can visit your designated polling place and cast your vote in person. Check your local election office for polling locations and hours.
Early Voting: Many states offer early voting, providing you with flexibility in choosing when and where to vote. This can help reduce long lines and wait times on Election Day.
Vote by Mail (Mail-In Ballots): Voting by mail, also known as absentee voting, is a convenient option for those who may not be able to vote in person. To vote by mail, you need to request an absentee ballot, fill it out, and return it by the specified deadline.
Provisional Voting: If you encounter any issues at the polling place, such as not being listed on the voter roll, you can cast a provisional ballot. Your eligibility will be verified later.
Registering to Vote:
To participate in the democratic process, you must be a registered voter. Here's how to register:
Check Your Eligibility: Ensure you meet the eligibility requirements for voting in your state, including age and residency.
Register Online: Many states offer online voter registration, making it quick and easy to register from the comfort of your home.
Register in Person: You can also register to vote in person at your local election office, DMV, or other designated locations.
Mail-In Registration: Some states allow you to register by mail. Obtain a voter registration form, fill it out, and mail it to the appropriate address.
Voter Registration Deadlines: Be aware of the voter registration deadlines in your state, especially if you plan to vote in an upcoming election.
How to Vote:
Now that you're registered, here's a step-by-step guide on how to cast your vote:
1. Research: Take the time to research candidates and issues on the ballot. Understand their platforms and positions on various issues.
2. Check Registration: Verify your voter registration status before the election to ensure you're eligible to vote.
3. Choose Your Voting Method: Decide whether you'll vote in person on Election Day, during early voting, or by mail-in ballot.
4. Request a Mail-In Ballot: If you choose to vote by mail, request an absentee or mail-in ballot according to the deadlines specified in your state.
5. Find Your Polling Place: If you opt for in-person voting, locate your designated polling place, and note the opening and closing hours.
6. Bring ID: Some states require identification when voting in person, so be sure to bring the necessary documents.
7. Vote: When it's time to vote, follow the instructions provided on your ballot carefully. Double-check your choices before submitting it.
8. Follow Up: After voting by mail, check with your local election office to confirm that your ballot was received and counted.
Encouraging Others to Vote:
Your involvement doesn't stop with your own vote. Encourage friends, family, and your community to get engaged. Share information, discuss the importance of voting, and offer to help them navigate the registration and voting process.
Additional Resources:
For more information on voter registration, polling locations, and election deadlines, visit your state's official election website or check out non-partisan organizations like https://www.vote411.org/
Remember, your vote is your voice, and it matters. Don't miss your chance to be part of the democratic process and help shape the future of your country.