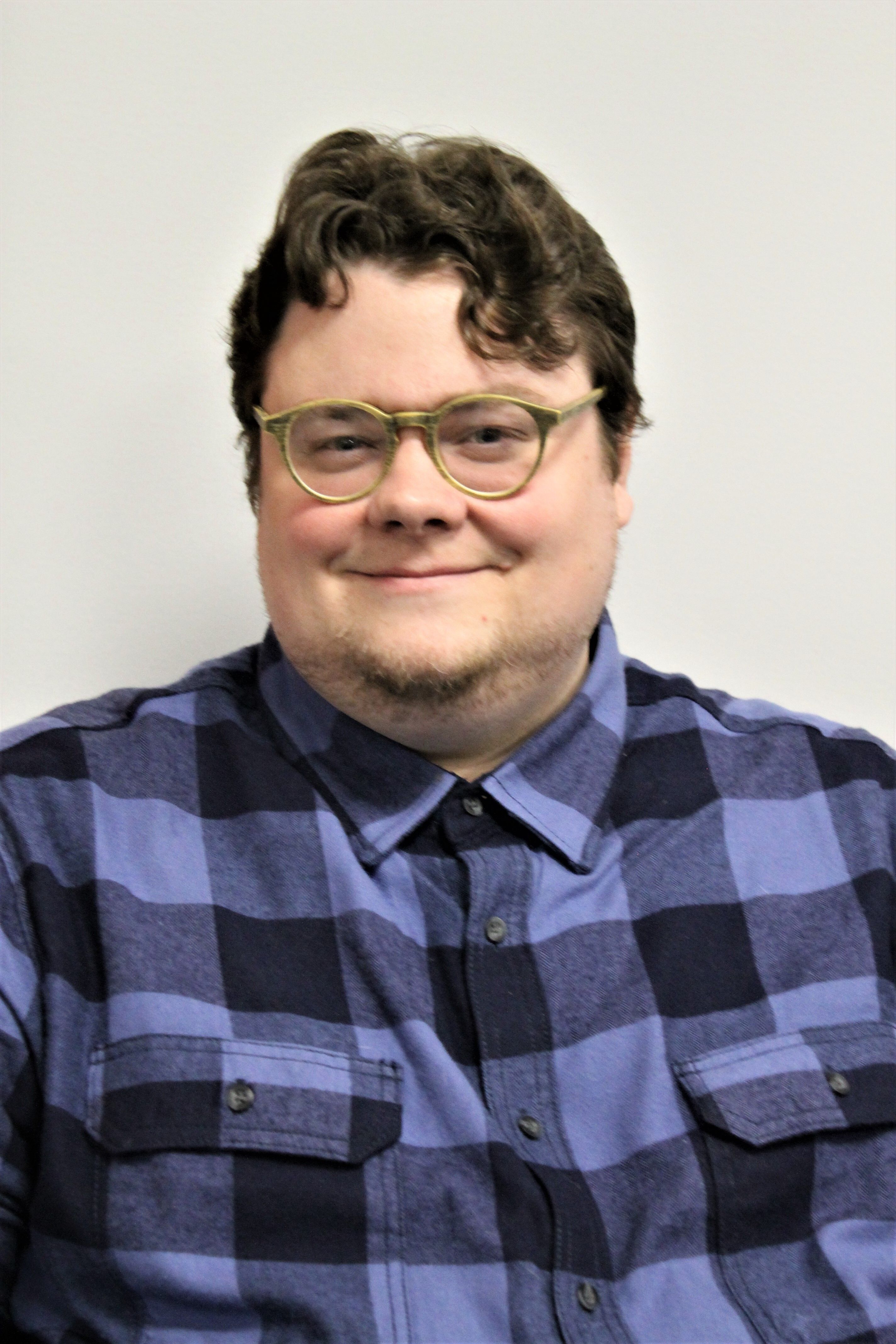 Community Action is happy to announce the recipient of our June 2023 Staff Spotlight, Data Analyst Coordinator, Hans Nordstrom. Hans brings his dedication to nonprofit work to his role at Community action. As Data Analyst Coordinator, he makes sure that all client information is safe and all staff know how to interact with new processes and systems.
Kendrick Paulson, one of his nominators, says "Hans created an entire new workflow process management system for us to better track client files. This project took nearly a year to develop and Hans made the system more intuitive and user friendly for all of our staff. Hans deserves high praise as he has spent an extensive amount of time making sure the transition from one system to the other would be smooth. He performed 1-1 training with each of our staff and created a reference manual for us to use. All in all this transition has been almost flawless."
It's clear that this is a person who deeply cares about their fellow staff members and is a shining example of Community Action's mission and values. Recently, we caught up with Hans to learn more about him and how he views his role at Community Action.
How did you discover your passion for working in nonprofits?
When I was 12, a for-profit institution began buying up homes in my neighborhood to develop into a parking lot. I remember the frustration I felt when hearing my parents talk about cherished neighbors, down on their luck, having to sell their homes - only to have them demolished! Though not everyone sold their homes, the parking lot was eventually built and the neighborhood was forever changed. This experience planted a seed: I wrote a poem to the City Council about the end of our neighborhood, I started going to protests, and I organized a walkout at my middle school. I became passionate about environmental and social justice issues. Years later, on the way to my high school graduation party, I remember feeling a deep uncertainty about what I was supposed to do next. I had my passion, but how could that translate into a career? We arrived at my relative's house and I went to the kitchen to help prepare for the party. There, on the refrigerator, was a quote stating "Where the world's great need meets your great passion, you'll find your vocation". At that point everything clicked. This simple message helped me understand that I was being called to help others - not just in my free time but also as my vocation. For me, being involved in not-for-profit organizations is how I realize my passion.
What is your favorite part about working at CAPRW?
Some of my first memories are with my mother walking me along Lake Como and around the South Como Neighborhood. I was born in Saint Paul, but moved to Wisconsin at a young age and grew up south of Madison. Though I enjoyed Wisconsin, I always knew that I wanted to come back to the cities. When I moved back to Minnesota in 2015 to attend the U of M, I lived on Charles Ave - just a few blocks away from CAPRW. When I arrived, I immediately felt a sense of 'coming home' - I knew that this is where I belong and that this is where I want to help. I was given the opportunity to intern at CAPRW in 2019 and it was immediately apparent the deep dedication and passion the staff has for serving our community. Then, not long after I started, we received a "thank you" letter from one of our clients. From then on, my favorite part about working at CAPRW is hearing how our team's work has helped improve the lives of our clients; our neighbors.
Do you have a favorite memory about working with staff or clients?
For a while I was in the field assisting our Energy Auditors. I cherished getting to meet our clients and the camaraderie of field work. I spend most of my time behind a computer these days, but if there's a chance for field work I'll take it!
What do you enjoy doing in your spare time outside of work?
I enjoy reading, making art, biking, cooking, and being with family (especially my nieces, Kysi and Clea).