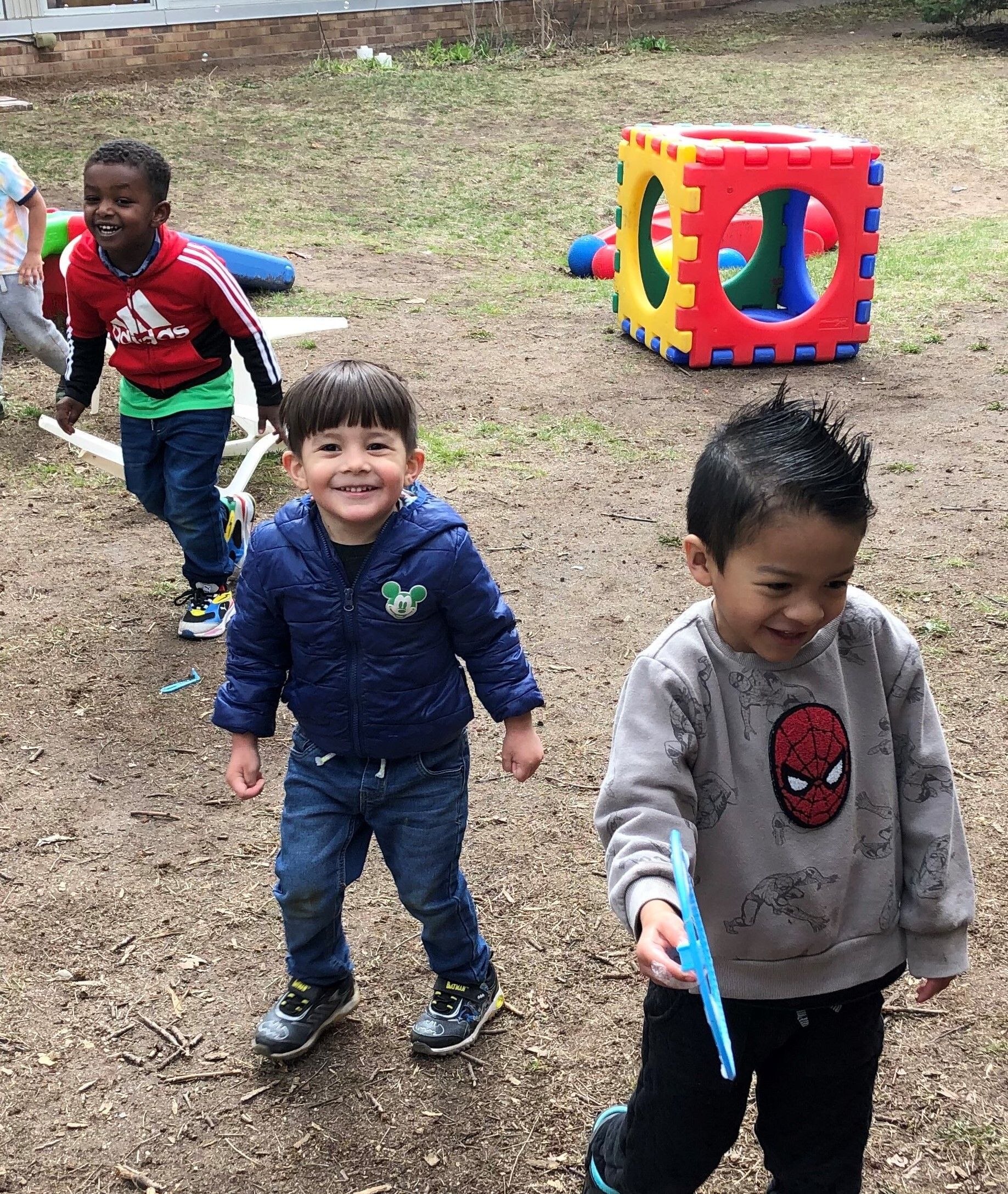 Each April, early childhood professionals, children and families across the country celebrate Week of the Young Child®, an event sponsored by the National Association for the Education of Young Children (NAEYC). CAPRW Head Start had a blast celebrating this week, April 24-28!
Week of the Young Child® was established in 1971 as a way to focus public attention on young children and their families, the importance of early childhood programs, and the educators making a difference in the lives of children every day. Through events like Week of the Young Child®, CAPRW Head Start joins thousands of others as we partner with families, the community and policymakers to make sure that our littlest learners are front and center, that programs receive the funding they need, that families have the support they need, and that access to high-quality early childhood education is available to every single child.
To kick off the week, we held an Elected Officials Panel with CAPRW Head Start parents. We were joined by St. Paul City Councilmember, Rebecca Noecker, Ramsey County Commissioner, Nicole Frethem, St. Paul Public Schools Board Member, Jeanelle Foster, and Minnesota Head Start Association (MHSA) Executive Director, Kraig Gratke. Engaging in local advocacy efforts is a way for families to feel empowered and build their leadership skills, both around early childhood and other issues they care about. The panelists shared some common misconceptions people have about advocacy and government, emphasized how big of a difference it truly makes when parents share their stories, and provided examples of what parents can do to impact the laws, policies and regulations affecting their children and families.
Throughout the week, the infants, toddlers and preschoolers in both our home- and center-based programs were busy celebrating with daily themes: Music and Movement Monday, Tasty Tuesday, Work Together Wednesday, Artsy Thursday, and Family Friday. We had dance parties, tasted fruits we've never tried, let our creativity shine through art, and so much more. We looped families into some of the action as well by sending home activities to extend the fun, like recipe cards and a family culture art project.
Last, but not least, we celebrated our staff this week. Head Start would not exist without the caring, dedicated, expert team that we are so lucky to have. We offered stress management massages, and staff were able to enter into both a professional development package giveaway, and a shopping spree giveaway for classroom or home visiting supplies.
THANK YOU to our amazing staff, inspiring families, and the children who make each day an adventure. The research is clear - early childhood education is at the core of our community. Quality care is essential for success throughout a child's life, and also has positive effects on the long-term stability and economy of our nation. Children are our future!
Learn more about the Week of the Young Child® at www.naeyc.org/woyc.
See how Head Start is working each day to support young children and their families in the 18-minute documentary, The Head Start Advantage.