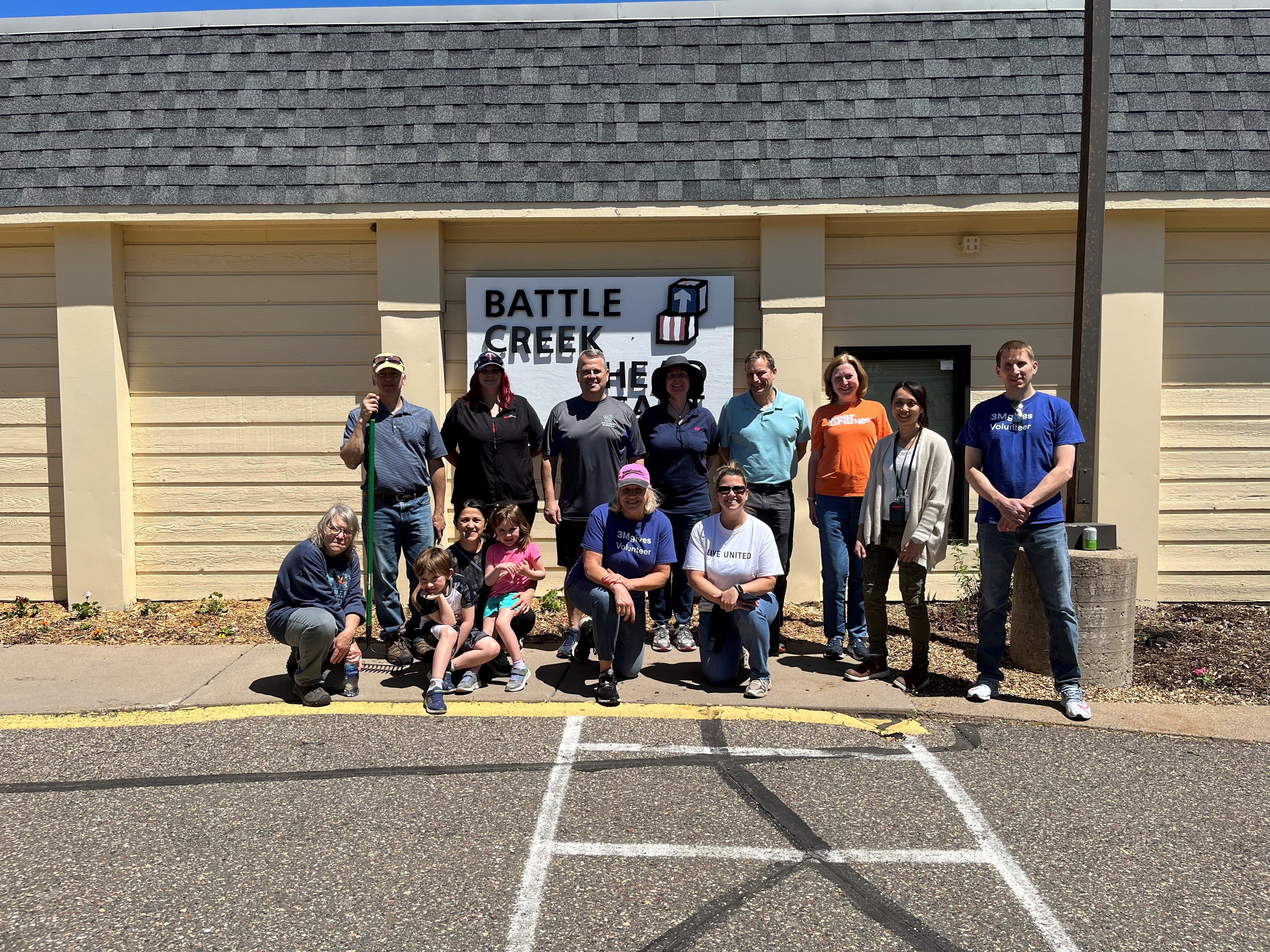 April is National Volunteer Appreciation Month, a time to celebrate the millions of individuals who give their time and energy to make a positive difference in their communities. At Community Action, we are fortunate to have a wide range of volunteers helping us make a difference in the lives of families experiencing poverty. We want to thank all of our volunteers – individuals, corporate groups, and more – who served our communities. Combined, our volunteers donated more than 5,000 hours to our agency in our last fiscal year. Let's take a closer look at how our volunteers made a difference at CAPRW last year – and talk about the four reasons volunteerism might benefit you.
Volunteering is a great leadership opportunity.
Volunteering provides opportunities to develop leadership skills by taking on responsibilities and guiding others towards a common goal. Our volunteer-led Board of Directors advises our operations as an organization, helping us fight poverty one step at a time. In our last fiscal year, they donated over 312 hours to help us make an impact in the community.
Volunteering helps you build connections.
Volunteering is a great way to meet new people and even build relationships as a working group. Last year, 17 group members from 3M Commercial Solutions Division volunteered at our Head Start Battle Creek to beautify a playground. They spent three hours volunteering with their kids and coworkers on a Friday morning sweeping, planting and more, making the playground beautiful for the families we serve.
In September, we connected with Andersen Windows and Doors through a pro bono consultation day event called Connected for Change (hosted by HandsOn Twin Cities). In this virtual all-day event, marketing team members from Andersen provided a pro bono consultation on agency marketing strategy.
For corporate groups interested in giving back to their community, participating in group volunteering events can be a rewarding way to connect with each other and connect with nonprofits in need of help or professional guidance. Volunteering offers a chance for corporations to make a meaningful impact on the community – and connect everyone along the way!

→ Are you a part of a faith community, corporation, or business interested in giving back through volunteering? Contact volunteers@caprw.org to learn more about group volunteering opportunities!
Volunteering can teach you professional skills.
Volunteering provides the opportunity to develop new skills, gain experience in different fields, and expand your network of contacts. In our Volunteer Income Tax Assistance (VITA) program, volunteers learn how to guide families through free tax preparation services, becoming certified in preparing taxes for VITA sites. Volunteers gain experience with financial documents and tax preparation software. These skills are not only valuable in the tax preparation field but can also be applied in other areas such as finance, accounting, and customer service. This year, Tax Clinic volunteers donated over 56 hours across the tax season.
Similarly, in our Energy Conservation Department, AmeriCorps volunteers from Home Energy Corps gain hands-on office and field experience. Members served over 3,600 hours in our last fiscal year by shadowing energy auditors in the field and office, providing data entry support and energy audit support. These skills can be transferred to other fields such as environmental studies, data analysis, and project management.
Volunteering impacts the community.
Did you know that the monetary value of a single volunteer hour is $29.95? In our communities, the time of a volunteer goes beyond monetary value and impacts lives with the time and dedication of our volunteers. Volunteers bring unique skills, experiences, and perspectives that can enrich the programs and communities we serve. In Head Start, volunteers from all walks of life – retirement, student, parent, and more – volunteer in advisory roles as Head Start parents on Policy Council, in assistance roles in classrooms and at centers, clean up playgrounds, and more. Head Start volunteers served over 417 hours in our last fiscal year. By volunteering in advisory roles, assisting in classrooms and centers, or cleaning up playgrounds, volunteers in Head Start make a positive impact on the lives of young children and their families.
Whether through tax preparation, policy-making, marketing consulting, or governance, our volunteers make a huge impact on our organization and the people we serve. But the benefits of volunteering go both ways: Volunteers also gain new skills, make connections, and experience the satisfaction of making a difference. If you're interested in volunteering with us or another organization in your community, we encourage you to explore your options and find a way to give back that aligns with your passions and skills. Together, we can make a difference!
Thank you, Community Action volunteers!
→ Look out at our Take Action page for open opportunities, and reach out to volunteers@caprw.org with questions. Apply to volunteer on our Take Action page, or click here.