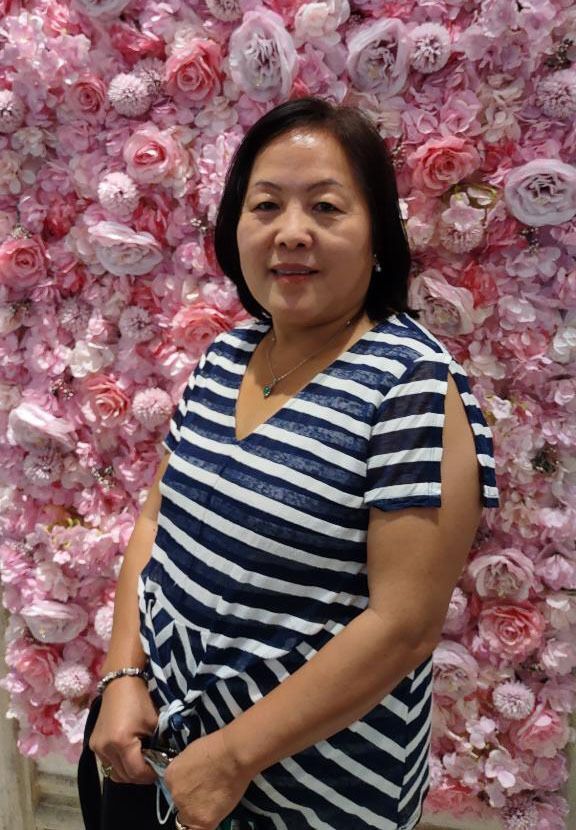 Community Action is thrilled to announce the recipient of the March 2023 Staff Spotlight, Chially Vang. As the Family Advocate for McDonough Head Start, Chially has made a huge impact on many children's and families' lives. Her commitment to helping children learn and thrive is on full display each time each and every day.
Lisa Tjepkes, who nominated Chially, has seen this commitment from day one. "From the very first day I started with CAPRW," Tjepkes says, " I could tell that Chially was a very special part of the mission that we strive to accomplish each day in our agency."
In fact, her commitment to the children is so strong, many see her as a member of the family.
"She uses resources to bring people together to make sure everyone is taken care of," Tjepkes continues. "Since day one, I have thought of Chially as our center's "Grandma". She is the kindest, sweetest, most thoughtful and friendly person and her smile and laugh light up our days! We all know we can count on her for help, for support and for encouragement."
We had the opportunity chat with Chially and learn a little more about what makes her tick and how she regards working with children to be the best kind of therapy there is:
What is your favorite part about working at CAPRW?
My favorite part about working with CAPRW is that I get to work with a lot of diverse families. The children are amazing, and they are part of my therapy and motivation every day of work. I also like my summer off to recharge my body and get ready again.
Do you have a favorite memory about working with families?
I have so many favorite memories of working with families; when I went to their house, they served delicious foods, nice teas and great conversation about their child that came to Head Start. The relationship and trust that they trust me and send their little one to our school. There were two families that now a days, I still wonder how are they doing? And where are they now? One family was a single mom with 4 children ages 5 and younger. This mom was a teen-ager and her boyfriend left her and the children. I went to buy rice for her; went to the food shelf, got milk, cereal and foods delivered to the children. I cried silent. I helped this mom and even brought my husband with me to support me. I also had Rich came and help putting the baby crib for her baby. The second family was young mother and father, the child was absent many day from school and I called and mom said that he had been sick and not feeling well. Now the little one start to get sick too. I did a home visit, when I got to the house, they lived down stair and the baby seen weak and just laid down. The minutes I stepped to the house. I smell strong odor. I asked mom, do you smell gas or heat. Mom said no, their house was little cold, but they were using fire place. I asked mom how long have the baby laid down like this, mom said that he had not been eating today. The smell gets stronger as I stay longer with mom and dad. I said I am going to call the Xcel to check for gas leak. I also want the family to go to the hospital to check for carbon monoxide poisoning. I called the cab and send the family to the hospital and waiting for Excel come. Yes, there was carbon monoxide leak in the house. I had many more...
How did you discover your passion for working with children?
This is my second job ever in my life. I went to school for Data Entry and received my certificate, worked at doctor office, but it was not what I wanted. The children were unique and the age and stage are beautiful. Working this field, I have the passion to work with children and families, in order to be successful and stay at this kind of work, it could drain and burn out. I love the little people, "children" they were my therapy. They were so fun to work with and gain skill of knowledge. The relationship with the children and families are great needed for this field.
What do you enjoy doing in your spare time outside of work?
I do gardening, sewing and road trip around the USA to visit national park, beautiful cities of the United States and just enjoys the view of the roads.