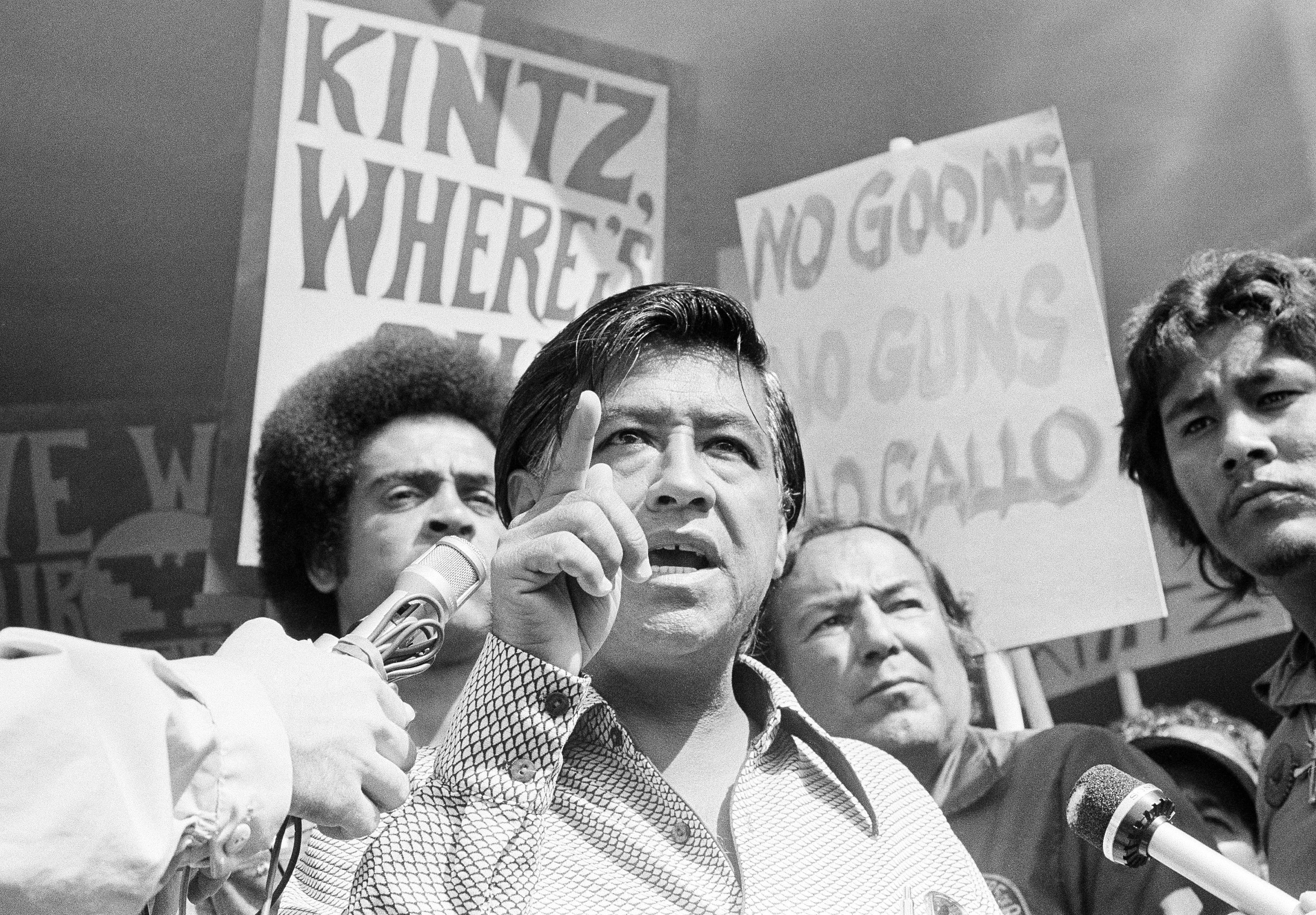 Monday, March 31, 2023 was Cesar Chavez Day, a US federal commemorative holiday observed by only a handful states, including Minnesota. Cesar Chavez Day commemorates the birth and legacy of Chavez, who was a civil rights and labor movement leader and activist.
Though Chavez is a looming figure for many Chicanos and Mexican-Americans, the influence of his life and work as a civil rights leader is not as widely known throughout the US. We at "Working Together" saw this as a perfect opportunity to discuss Chavez's historic legacy.
Born in Yuma, Arizona in 1927, his family moved to California after they lost their family farm. He spent his youth working as a migrant farm laborer. He spent much of his early adulthood working labor jobs across California. In 1962, he relocated his family to Delano, California where he began to focus his energies on starting a labor union for farm workers.
Aided by his wife and the activist and civil rights and labor movement leader, Dolores Huerta, he would eventually found the National Farm Workers Association. He began to travel throughout the San Joaquin Valley, trying to convince farm laborers to join his movement.
A devote Catholic and influenced by nonviolent Indian Independence leader Mahatma Gandhi, Chavez began leading strikes and advocating for workers' rights, as well as performing public fasts and peaceful protests to bring attention to the inhumane working conditions of farm workers and the labor reforms the NFWA advocated.
Eventually, people across the country got behind this movement, often called La Causa, which culminated in California Jerry Brown signing the landmark Agricultural Labor Relations Act of 1975.
To this day, the rallying cry of his movement "¡Si se puede!" ("Yes we can!") influences civil rights and social justice movements around the world. Since his death in 1993, his life and work have been honored by the naming of various parks, libraries, streets, schools, and other public facilities across the country. You can learn more about Cesar Chavez's life and work here.