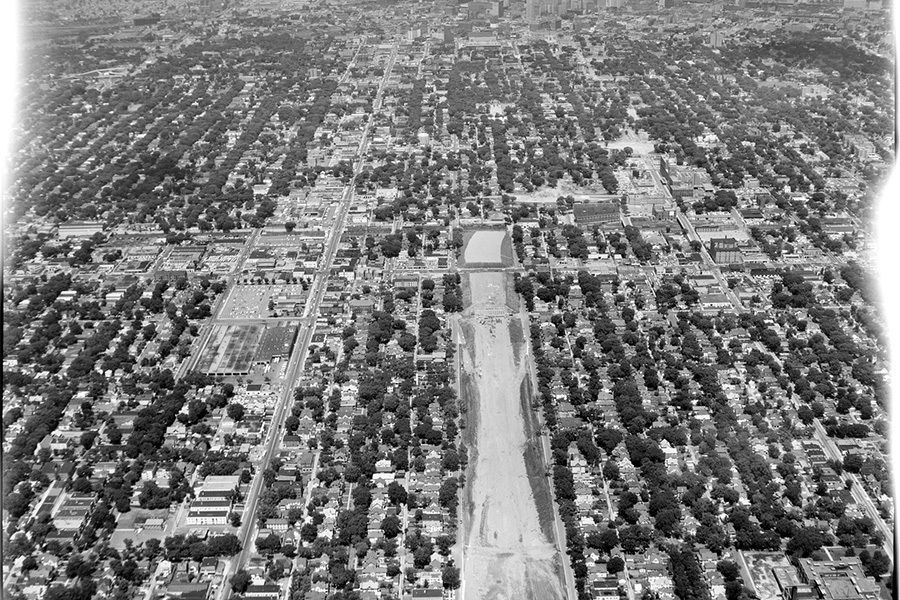 On Tuesday March 14, St. Paul Mayor Melvin Carter announced the inclusion of Inheritance Fund assistance eligibility to the applications for the existing Downpayment and Homeowner Rehabs assistance programs.
The Inheritance Fund is "a cornerstone" of Mayor Carter's 2023 budget. During the 2023 budget address, Mayor Carter discussed his commitment to "rebuilding [the] generational wealth". The construction of I-94 upended the "economic and social diversity" of the Old Rondo neighborhood, displacing 600 families and destroying $100 million in wealth.
The Inheritance Fund is designed to bring "the sons and daughters" of Old Rondo back. According the City of Saint Paul's website, "The Inheritance Fund addresses lost generational wealth and lost community wealth separately. Qualifying descendants can receive up to $100,000 in Downpayment assistance to purchase a home anywhere in the city…" If qualifying descendants choose to purchase a home in the designated boundaries of the historic Rondo neighborhood, they will receive an additional $10,000 in assistance.
Those interested in learning more can check their eligibility status and download program guidelines at the City of Saint Paul's dedicated webpage. Folks can also learn more about the Downpayment Assistance Program here and learn more about Homeowner Rehab and Emergency Loans here.