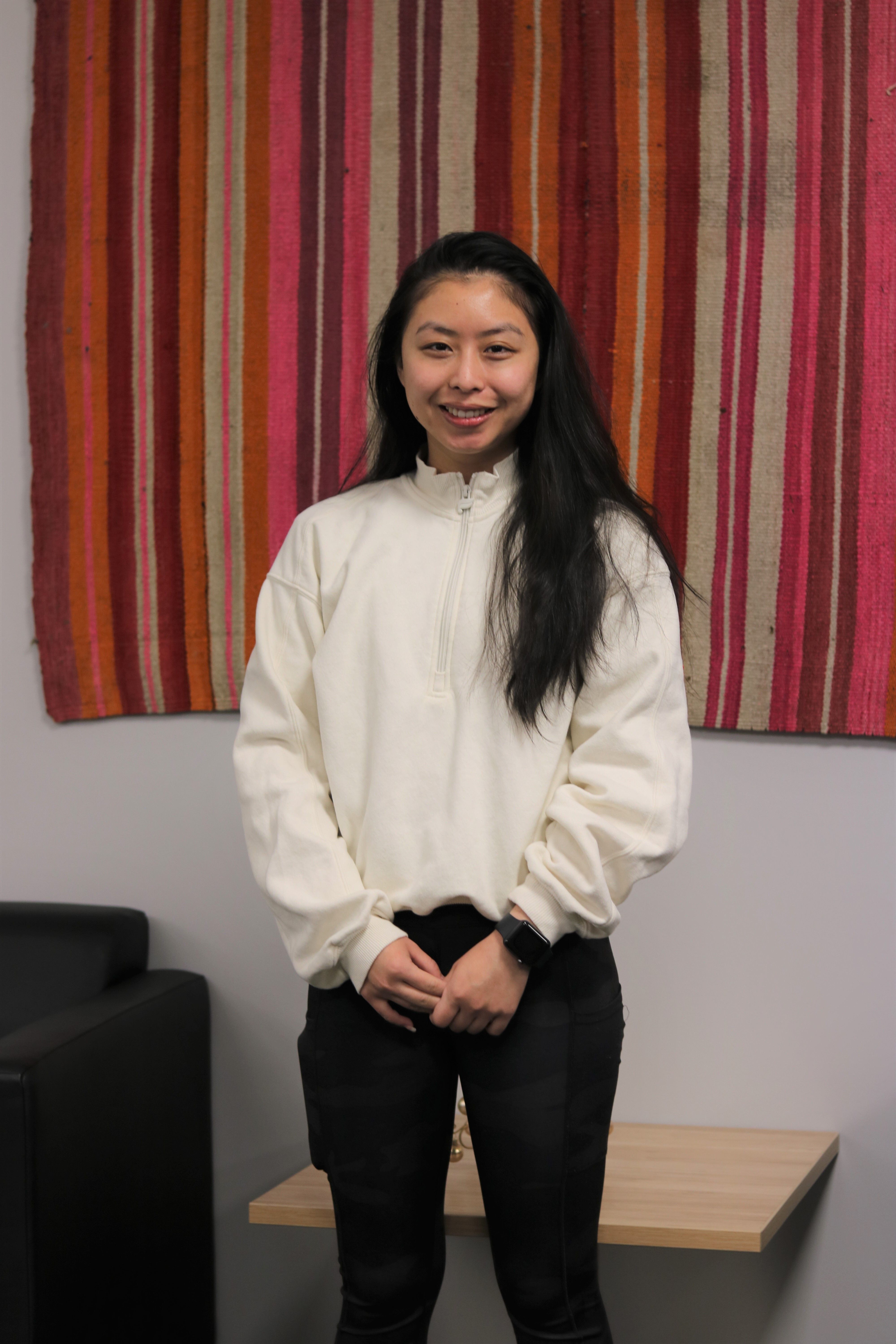 Community Action is happy to announce the recipient of our February 2023 Staff Spotlight, Community Action Head Start Bus Monitor, Sarmuna Wei. Sarmuna brings a big heart and contagious energy to her work to liven the spirits of our Head Start students, making sure they're starting their day off with a boost of positive energy that will allow them to focus and learn throughout the day.
Cynthia Stuart, one of her nominators, says Sarmuna "is always positive and willing to jump in and help wherever she is needed." Stuart adds, "She helps in the classroom without ever needing to be asked. She assists the children and cares so deeply for all the kids."
Her other nominator, Lindsay Lee, describes Sarmuna as, "a hard-working person." Lee also says of her, "She dedicates her time and passions with the children and staff. She sings and dances and participates with the children when she's in the classroom."
It's clear that, because Sarmuna maintains a vibrant spirit in the work she does, she plays a vital role of in pursing Community Action's mission and values. Recently, we caught up with Sarmuna to get to know a little more about her and how she views her role at Community Action.
What is your favorite part about working at CAPRW?
My favorite part about working at CAPRW is being one of the first person to see the kids in the morning and I get to see the parents and siblings often. If the kids came in the bus grumpy then I can have one on one with them to try to make their day better. We love STICKERS!
Do you have a favorite memory about working with the children either on the bus or in the classroom?
One of my favorite memory is I taught the kids on my bus a song in English and Karen and one day they all sang by themselves without me helping and they prefer the Karen version so that was on replay the whole bus ride.
How did you discover your passion for working with children?
I had a nephew that I was responsible for taking care of while the mom work. Being with him every day the bond gets so strong and I promised to always protect him. Kids are the most innocent thing on Earth, so I knew I will give my time and service to help whoever the way I took care of my nephew. Kids are our future leaders so it's important that I do my part in showing them care and love.
What do you enjoy doing in your spare time outside of work?
In my spare time I love to find trails to walk or hike on. I also like to meet up friends and eat food from another county. I'm thinking Ethiopian food is next hehehe.