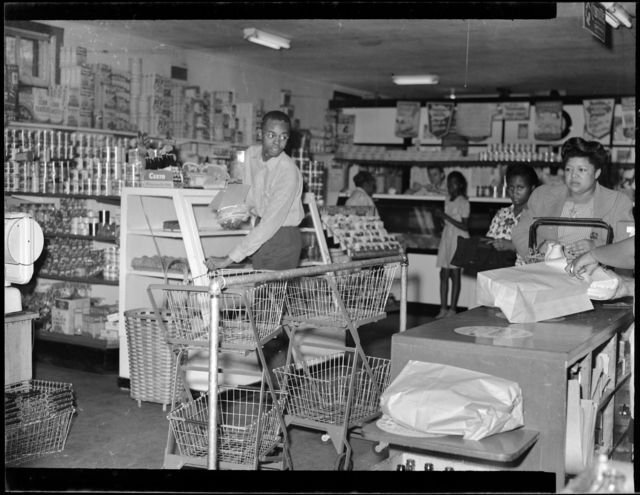 February is Black History Month, the annual of observance and celebration of the achievements of Black Americans and their central role in US history. What began as a celebration the second week of February in 1926, has evolved into a month-long observance. There are many ways that folks can celebrate Black History Month in the East Metro this February:
Minnesota's Historical Society will present Black History, Black Voices, which aims to "deepen understanding of Black history and the contributions Black Americans have made to Minnesota." You can learn more here.
Penumbra Theatre, one of the preeminent Black theatres in the country, has evolved into the Penumbra Center for Racial Healing. They will be offering the Let's Talk Series on February 7. Find our more and get tickets here.
The Black Market will be open for the month highlighting "Black business, food, and culture" at The Case Building at 767 North Eustis.
The City of Saint Paul will be hosting a few events, including an event at the Hallie Q. Brown Center on February 24 and the Black History Month Arts & Culture Celebration Series at the St. Paul Public Library. Find out more here.
Rondo Avenue, Inc. will have a number of offerings, including the Rondo Commemorative Plaza, an interactive historical display with information, images, music, and art representative of the historic Black neighborhood in St. Paul before the construction of I-94. The film, Rondo: Beyond the Pavement, is also available through the St. Paul Almanac.
Saint Paul Historical will be offering tours of important sites of Black heritage with their Points of Entry: The African American Heritage Guide to Saint Paul. This tour will include 16 sites, where folks can learn about important figures such as Hallie Q. Brown, Roy Wilkins, and others.
These are just some of the amazing ways you can celebrate Black History Month locally. But the celebration doesn't need to end with the coming of March. Folks can always access the wonderful archives of the Library of Congress at backhistorymonth.gov any time of the year. While there will be special events throughout February, this resource is available yearlong to learn, discover, and celebrate Black history in the US.