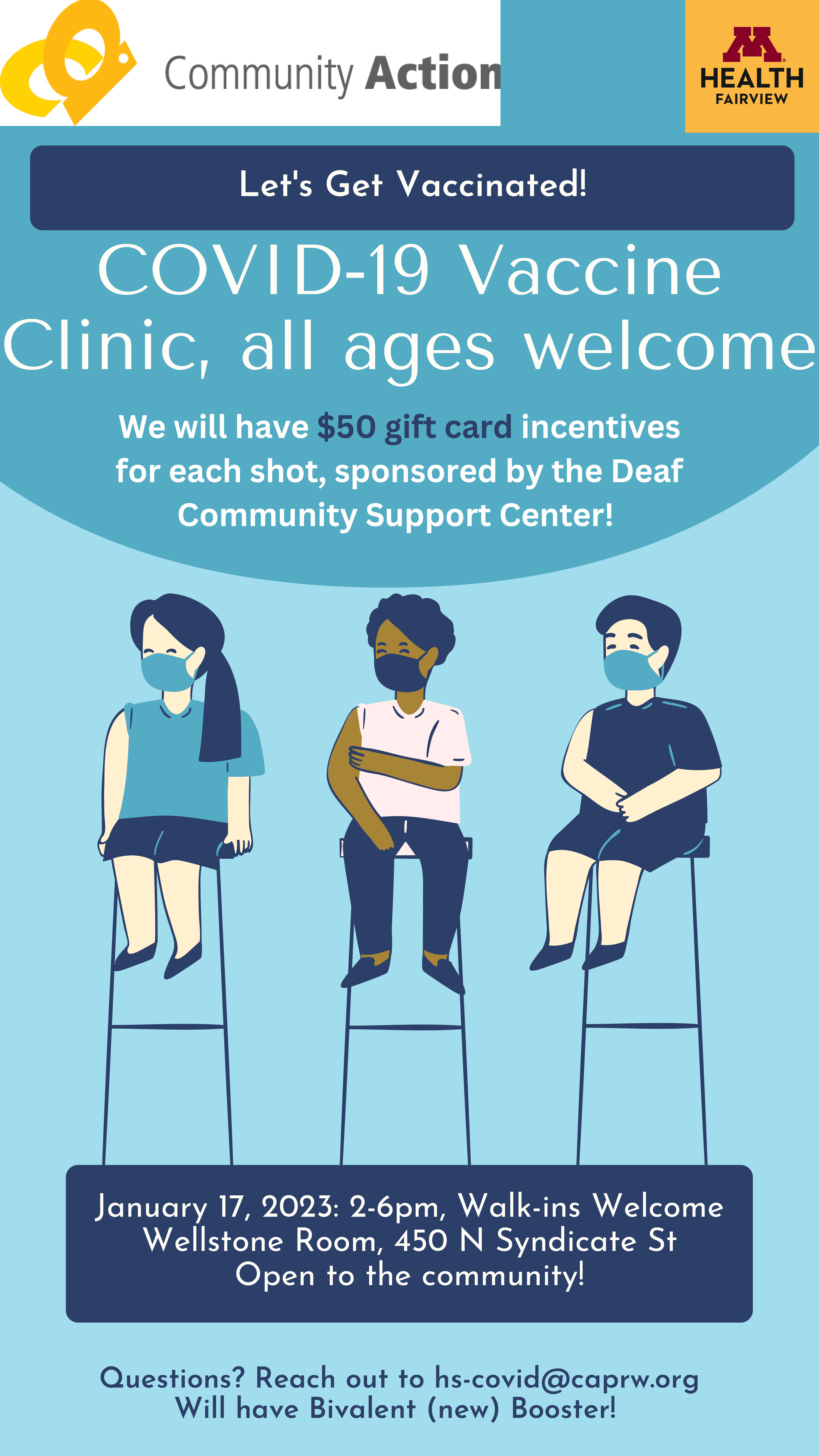 Community Action Partnership of Ramsey and Washington Counties will be partnering with M Health Fairview and The Deaf Community Support Center to offer a Covid-19 vaccine clinic on Tuesday January 17, 2023 from 2 to 6 PM in the Wellstone Room at the Community Action Resource Center in St. Paul at 450 N Syndicate Street.
We will be offering Pfizer vaccines (at any stage in an individual's series of shots) including the new bivalent booster that protects against newer strains of Covid like Omicron. These vaccines will be available at no charge to everyone in the community of all ages. Everyone who gets a shot will also receive a $50 gift card. There will be language support for those for whom English is not their first language and we will also offer snacks as well as a movie for the kids while they wait for their shot.
Since April 2022, Community Action has provided 250 shots free of charge to community members, having partnered with the Minnesota Department of Health, Black Nurses Rock, and Mid-Minnesota Legal Aid for past vaccine clinics.
For more information about this upcoming clinic, please email us at hs-covid@caprw.org. Walk-ins are welcome! We hope to see you all on January 17!