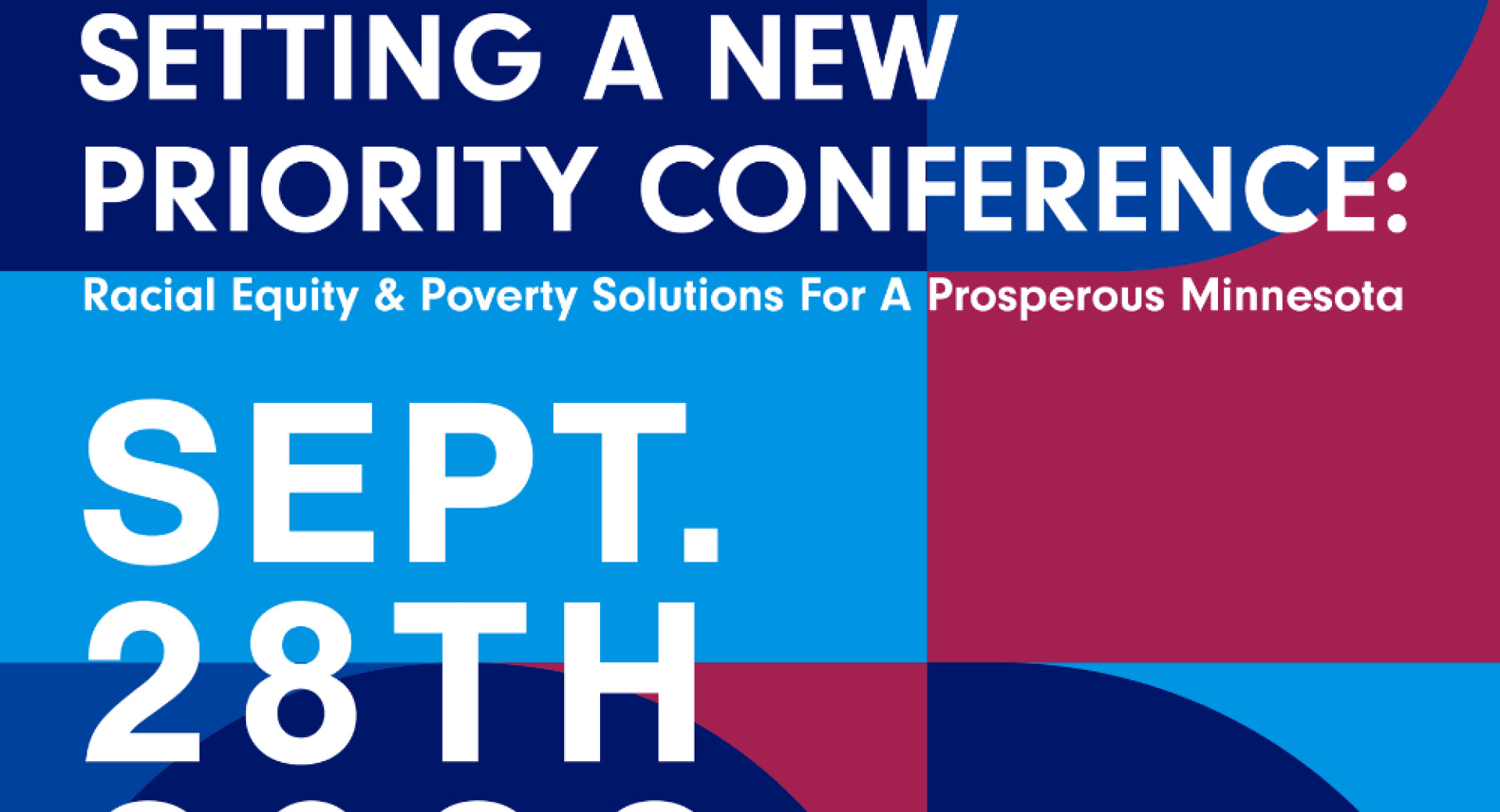 Registration is now open for the upcoming MinnCAP conference on September 28, 2022 at the Duluth Entertainment and Conference Center. This conference, Setting a New Priority: Racial Equity and Poverty Solutions for a Prosperous Minnesota, will be conducted in person and will address "setting a new priority on racial equity to reduce poverty and build a more prosperous Minnesota."
The conference will feature a wide variety of breakout sessions on a diverse array of related topics from poverty data, policy solutions, and early childhood education. It will also feature a number of keynote speakers and panelists, including:
Indivar Dutta-Gupta, President and Executive Director at the Center for Law and Social Policy
Bradley Hardy, Associate Professor in the McCourt School of Public Health at Georgetown University
José Pacas, Chief of Data Science and Research at Kids First Chicago
The conference costs $125 to attend, however there are sliding scale and scholarship options available to folks with lived experience who would like to attend. Visit MinnCAP's website to register and reach out to Annie Shapiro at annieshapiro@minncap.org for more information on sliding scale and scholarship options.