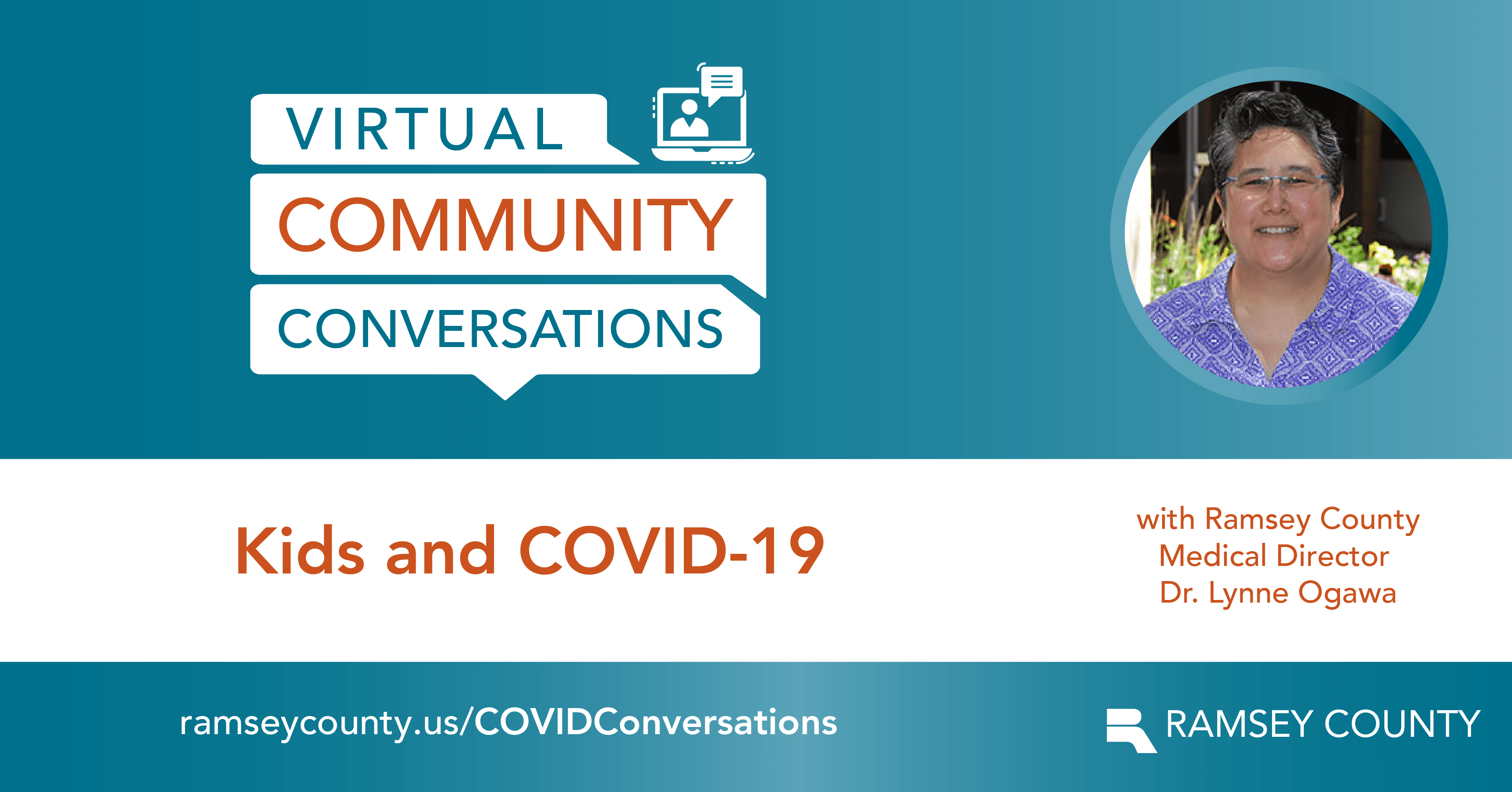 Tomorrow, August 10, 2022, Saint Paul – Ramsey County Public Health and the county's Racial and Health Equity Team will host a COVID-19 Virtual Community Conversation. This event features Dr. Lynne Ogawa, Medical Director of the Public Health Department, who will answer questions about kids and the COVID-19 vaccine, and share information on how we can continue to protect ourselves, our families, and our community during this pandemic.
This COVID-19 Virtual Community Conversation will be hosted on the Zoom Online Conferencing Platform, Wednesday afternoon, from 4:00 pm to 5:00 pm CT. The Meeting ID is – 921 1380 3541, and the Passcode is – 226358. You can also take part by telephone by calling (651) 372-8299 when the event starts.
Questions can be submitted in advance or participants may ask them during the event. Although the conversation will be held in English, you can request accommodations in another language. For instructions on how to submit your question in advance to Dr. Ogawa, and/or to request interpreter services, please click here.
And, for more information or additional questions about this event, call Racial & Health Equity Planning Specialist, Kari Umanzor, at (651) 266-2469, or visit the COVID-19 Community Conversation webpage.
About Dr. Lynne Ogawa
Dr. Lynne Ogawa is a family medicine specialist based in Saint Paul, and is affiliated with Regions Hospital. Dr. Ogawa received her medical degree from University of Missouri – Columbia School of Medicine and completed her residency at HealthPartners Institute in Minnesota. Certified by the American Board of Family Medicine, she has been in practice here in the Twin Cities for more than 20 years.
About Saint Paul – Ramsey County Public Health
Saint Paul – Ramsey County Public Health provides a range of services as it protects and improves the health of people and the environment in Ramsey County. Through federal and state mandates, the department works to: prevent the spread of disease; protect against environmental hazards; prevent injuries; promote and encourage healthy behaviors; plan for and respond to health emergencies; ensure the quality and accessibility of health services.
Saint Paul – Ramsey County is one of the largest local public health departments in Minnesota, serving Saint Paul and all other cities in Ramsey County. The department traces its origins to the appointment of the first public health officer by the city of Saint Paul in 1854. Saint Paul and Ramsey County's previously separate public health departments merged in 1997 through a joint powers agreement.