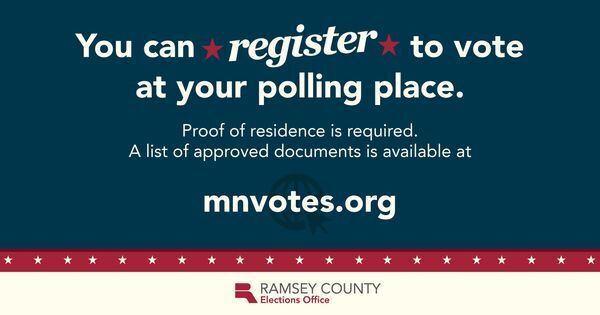 The Minnesota Primary is tomorrow, August 9, 2022. Polls are open from 7:00 am to 8:00 pm. And, even if you are currently not registered to vote you can still do so at your local polling place on Election Day. Proof of residence is required and to see the list of all approved documents needed for same day registration, please click here.
You can also visit the Office of the Minnesota Secretary of State online to see all the races and local measures that are on your local ballot. All voters, will be able to cast their vote for:
U.S. Representative
Governor and Lieutenant Governor
Secretary of State
State Auditor
Attorney General
State Senator
State Representative
Judicial seats
And, many Minnesota voters may also have one or more of these races on their ballot:
County Officials
City Officers
School Board Members
Township Officers
Local ballot questions
The 2022 Midterm Elections are also coming up on Tuesday, November 8. Please stay tuned to the Working Together blog for updates, or visit the Secretary of State Elections and Voting webpage. Ballot information for the Midterms will be posted on this site approximately 45 days before the election (around September 22). Early voting will begin around this time as well. For all the ways you can vote in Minnesota (including early in-person and early by mail), click here.
And always remember, local election matters. For example, local government manages a lot of different things – and their decisions directly affect your life. Think schools, policing, affordable housing, public transportation and so on. Moreover, State and local governments lead the way when the federal government isn't. Many critical policies—minimum wage, women's right to vote, environmental protections, marriage equality—all began at local levels.