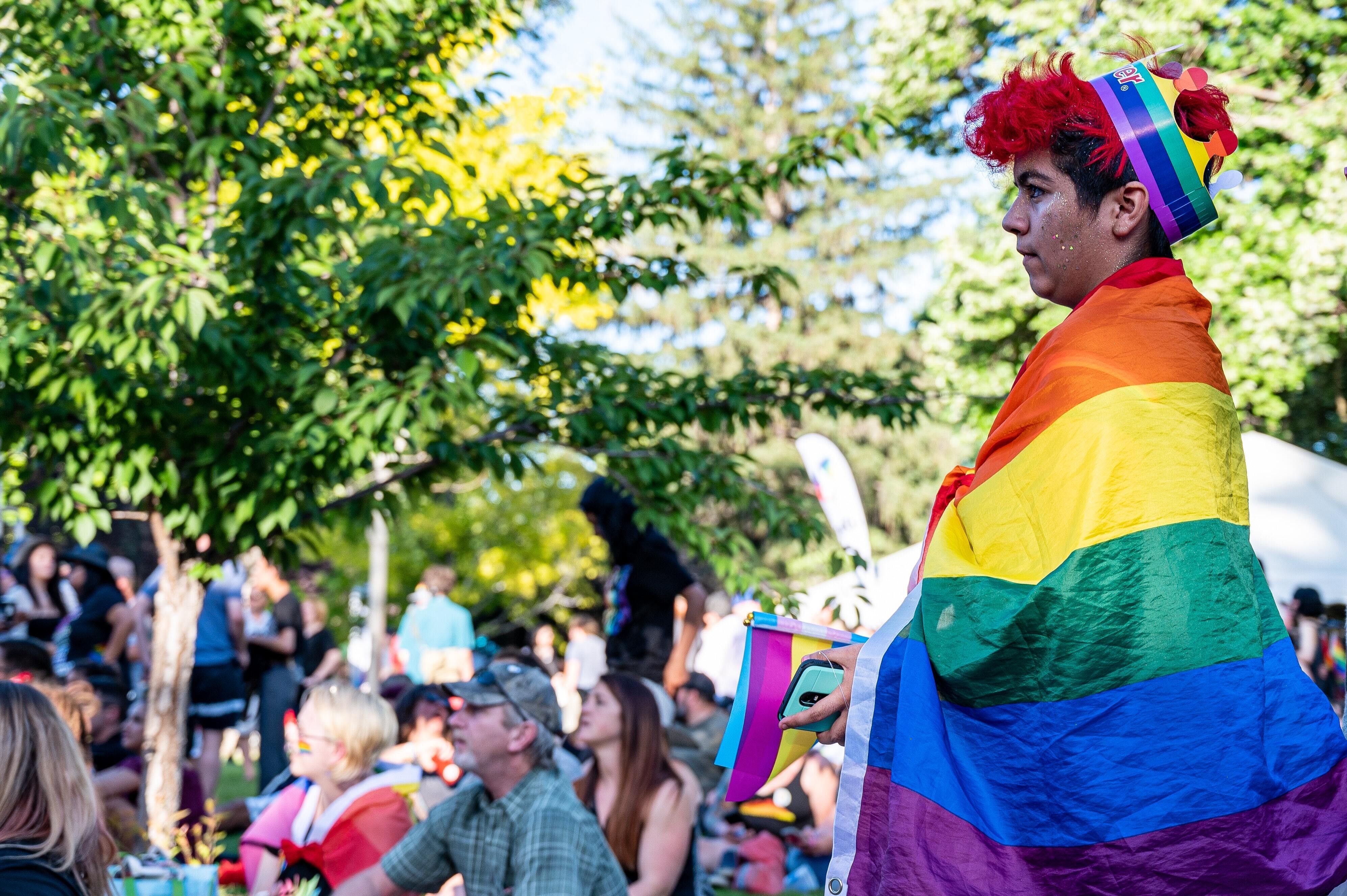 The 50th Annual Twin Cities Pride Festival takes place this weekend, June 25 & 26, in Loring Park (1382 Willow Street, Minneapolis). And, in advance of the festival, the New Native Theatre is holding a Two-Spirit Powwow today, from 3:00 pm to 8:00 pm, at Minneapolis South High School (3131 19th Avenue). The theme of the powwow is "Reclaiming Our Identities," and in addition to traditional drums and dance, will include special performances by two-spirit community members. This event is free and organizers will be accepting and distributing non-perishable food items and gently used clothing.
For a complete guide to the 50th Annual Twin Cities Pride Festival, including the festival map, list of vendors, entertainment schedule, accessibility information, and transportation and parking, please the festival webpage. Metro Transit is offering free rides to the festival. To get your pass for Saturday, June 25, and/or Sunday, June 26, click here.
Additional Pride events will take place throughout the rest of the summer. The Minnesota People of Color LGBTQ+ Pride Festival will take place from August 18 – 21, at various venues throughout the Twin Cities. This year's festival is titled "Black Magic: A Summer of Soul." More details and program updates can be accessed by visiting MN POC LGBTQ Pride on Facebook.
The cities of Bloomington (August 13), Bemidji (August 27), Duluth (September 3), and St. Cloud (September 17) will also be hosting their own Pride festivals. For a complete list of 2022 Pride events across the metro and greater Minnesota, please visit the events page at tcpride.org.
And finally, in addition to volunteer opportunities and year round events, Twin Cities Pride  maintains a comprehensive list of LGBTQIA+ resources, that includes links to organizations such as the National LGBTQ Task Force, GLAAD, the Trevor Project, PFLAG, American Veterans for Equal Rights, the ACLU, National Center for Transgender Equality, the Equal Employment Opportunity Commission, and the It Gets Better Project. You'll find these resources and more on the Twin Cities Pride Community Resources Page.