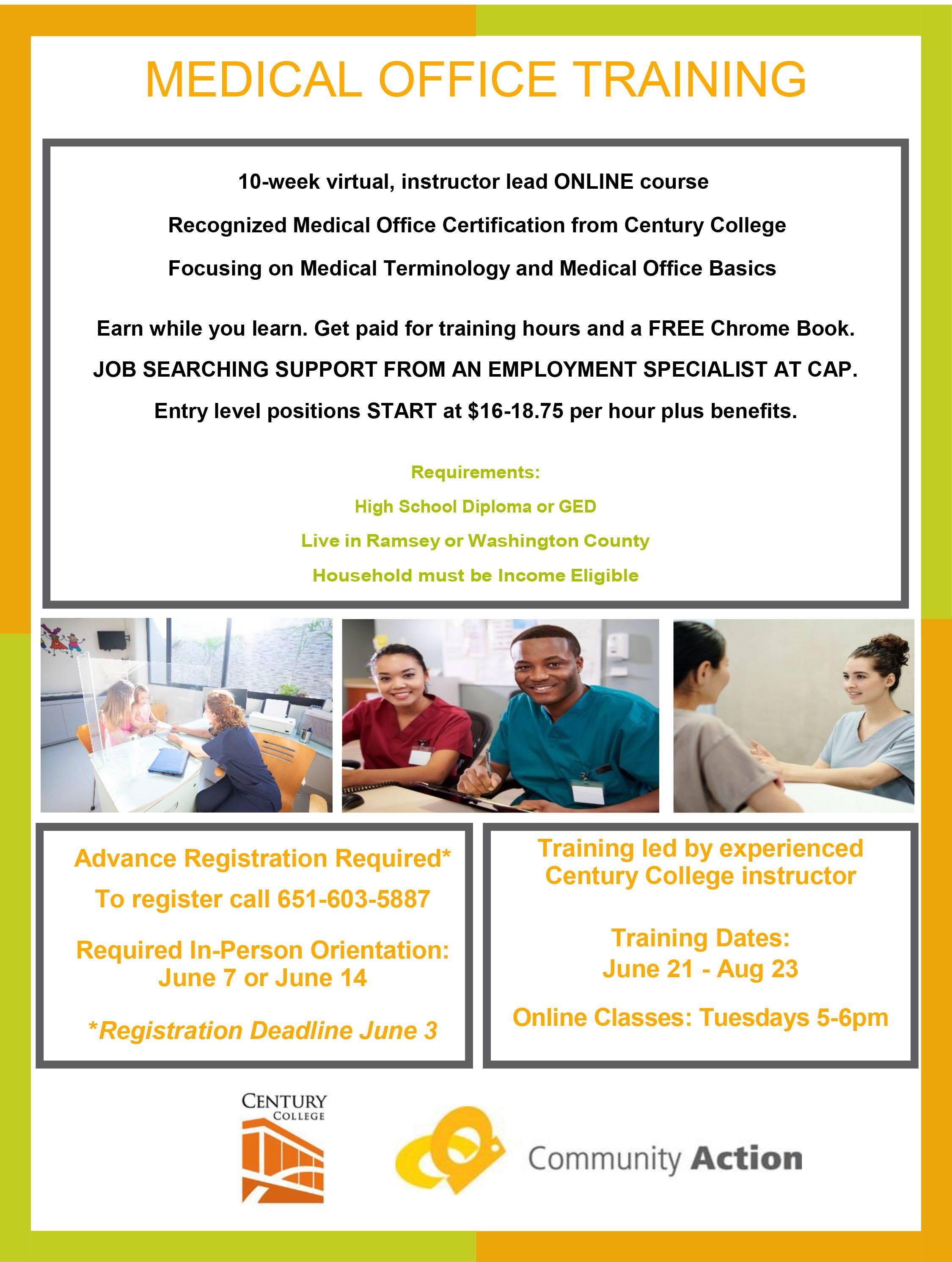 EARN WHILE YOU LEARN
Community Action Partnership of Ramsey & Washington Counties is offering a new Medical Office Training class. This 10-week virtual course, will meet via Zoom every Tuesday evening (from 5:00 to 6:00 p.m.) beginning June 21 and running through August 23, 2022.
Students will be paid for their training hours and also receive a free Chromebook, which is theirs to keep. Those completing the course will earn their Recognized Medical Office Certification from Century College, qualifying them to enter an industry where the starting wage ranges from $16.00 to $18.75 per hour, plus benefits. Graduates will also receive job search support from an Employment Specialist in Community Action's Financial Opportunity Programs. Eligible participants must:
Be a resident of either Ramsey or Washington Counites
Meet the Household Income Eligibility Requirements
Have already earned their High School Diploma or GED
Advanced registration is required and the deadline to register is June 3. To register, please call Community Action at 651-603-5887. Participants will also be required to attend an in-person orientation on either Tuesday, June 7, or Tuesday June 14. And, for information about other offerings in Community Action's Financial Opportunity Programs, please visit us online.